In June 2011, legendary country star Glen Campbell and his wife, Kim, publicly announced the iconic singer's Alzheimer's diagnosis shining the spotlight on the nation's sixth leading cause of death.
Instead of coping with Alzheimer's within the circle of his family and close friends, Glen Campbell embarked on a farewell concert tour and invited a national audience to join him in his personal struggle.
From 2011 to 2012, with his wife, Kim, by his side, and his three children, Ashley (banjo/keyboardist), Shannon (guitar) and Cal (drums), as band members, Campbell performed in 151 sold-out shows on his "Goodbye Tour."
The journey is the subject of the poignant film, Glen Campbell…I'll Be Me, directed by James Keach.
Kim Campbell and James Keach will share their personal insight at the Alzheimer's Association Connecticut Chapter cocktail benefit, Celebrating Hope, to be held from 6:30 p.m. to 9:30 p.m. on Friday, May 1 at Richards, 359 Greenwich Avenue.
One of the film's final scenes features the singer's last recording session in January 2013 that produced "I'm Not Gonna Miss You," which captured a Grammy for Best Country Song and an Oscar nomination for Best Original Song. In her Grammy Awards acceptance speech, Kim Campbell said, "Glen is such a hero for allowing himself to be filmed while having Alzheimer's to bring awareness to this disease. It's making the best out of a bad situation."
Celebrating Hope 2015 will honor Glen Campbell and his efforts to raise awareness surrounding Alzheimer's disease.
The event will feature cocktails, hors d'oeuvres, entertainment and an exquisite silent auction. Guests are encouraged to wear the Alzheimer's signature color purple to the event and to bid on items such as vacation getaways, luxury accessories, and much more.
Glen Campbell…I'll Be Me
"When we did the film, Glen was in stages 2 – 4 (the disease has seven stages). He knew what was happening to him and he wanted to let people know what Alzheimer's is really like," Kim Campbell said. "He was passionate about making this film because he hoped it would be a catalyst for more funding for research to find a cure," she continued. "He wanted to encourage other families who are dealing with this disease to keep living their lives, supporting each other and lifting each other up."
During the filming of Glen Campbell…I'll Be Me, the Campbell family offered complete access to Director James Keach as he and his team shot over 1,300 hours of footage. "Together with the Campbells, my hope was that we could change the way the Alzheimer's story was depicted in the media, and in the world," said Keach. "Glen was willing to risk everything in order to make a difference in this last musical chapter of his life. No studio would have ever made this movie. Trevor [Albert] and I decided we had to make this film, despite the risks," he continued.
The film was released on October 24, 2014 and in February CNN announced that it had acquired the domestic broadcast rights to Glen Campbell…I'll Be Me. The cable channel will premiere the documentary in June 2015 to coincide with Alzheimer's and Brain Awareness Month and will air it again in November in honor of National Caregiver Month. "We look forward to having the Campbells' brave story — unfortunately familiar to too many American families — on CNN," said film producer Trevor Albert. "This partnership will guarantee that millions of people will have the opportunity to see our movie and understand just how important it is to both raise awareness — and find an end — to Alzheimer's disease."
The Alzheimer's Association, Connecticut Chapter is the primary source of information and support to the thousands of Connecticut residents dealing with the effects of Alzheimer's disease or a related dementia. The mission: To eliminate Alzheimer's disease through the advancement of research; to provide and enhance care and support for all affected; and to reduce the risk of dementia through the promotion of brain health. The vision: A world without Alzheimer's disease.
The Alzheimer's Association, Connecticut Chapter is grateful to the following Celebrating Hope 2015 sponsors for their support:
Angel of Hope: Douglas Elliman Real Estate; Granoff Architects Leader of Hope: Cabrera Family; Maplewood Senior Living; Diego and Wendy Reyes; Astrum Care Management; The Bristal Assisted Living; CallariCars.Com; Edgehill; Merrill Lynch Greenwich
Partners of Hope: Bankwell; Baywater Properties; Connecticut Pharmacy; Czech Asset Management, Mr. and Mrs. Stephen J. Czech; The Greens at Cannondale and Wilton Meadows Rehabilitation and Health Care Center; The Greens at Greenwich; Greenwich Dental Group; Mr. and Mrs. Lynn and Eric Hagerbrant; Houlihan Lawrence Real Estate; InsideOut Partners; Katrin Czinger; King Street Rehab; Mr. and Mrs. Nancy and Dan Ozizmir; Task Home Care Services; Barbara Zaccagnini
Community Partners: Food Design Catering; Gway Printing & Graphics; Horseneck wines & liquors; Theresa Rogers; Karen Morneau Photography; Kunjun of Kunjun Collective; Moffly Media, Greenwich Magazine; Richards; Winston Flowers
For tickets to the Celebrating Hope fundraiser on Friday May 1, from 6:30 pm to 9:30 pm at Richards, 359 Greenwich Ave go to Alzheimer's Association Connecticut Chapter website or call (860) 828-2828.
---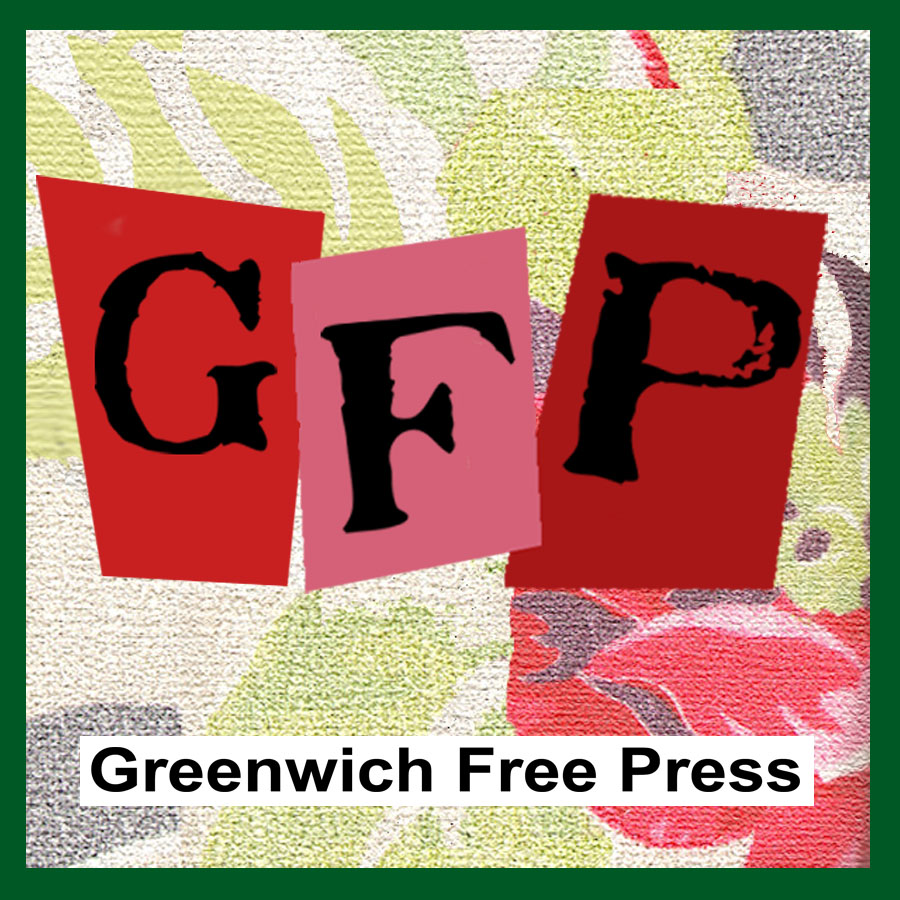 Email news tips to Greenwich Free Press editor [email protected]
Like us on Facebook
Twitter @GWCHFreePress
Subscribe to the daily Greenwich Free Press newsletter.