By Leslie Yager
The Finney name is long associated with Greenwich. In fact, Adrienne Finney grew up in Town, graduating EMS back when it was still Eastern Junior High School. She remembers riding bikes with friends from North Mianus School to Tod's Point, and sneaking out of Eastern to buy penny candy at Ada's Variety Shop.
Finney, whose step-mother still lives in Greenwich, has lived in Guilford, Vermont for many years, but the phenomenon known as Facebook and sites like Greenwich Free Press keep both current and former residents connected in ways none of us could have imagined back when our rotary phones connected us to party lines!
Reached by phone in Vermont, Finney said, "It was such a gift that I was able to grow up in Greenwich." In fact, she added, "Greenwich is still my home. My father was born and raised in Greenwich, as was his father, grandfather, great grandfather and great great grandfather."
Adrienne's grandmother was Florence D. Finney, who was a trailblazer back in the 1950s when she became elected to state government. Florence joined the RTM in 1941 during World War II. She was a member of the CT House of Representatives from 1949-55 and won a seat in the State Senate which she held from1955-76.
Adrienne describes her grandmother as her best friend, but also mentioned that she was great friends with Prescott Bush. "She ran as a Republican because at that time there wasn't a spot for a Democrat, and back then there was less of a difference between the parties."
---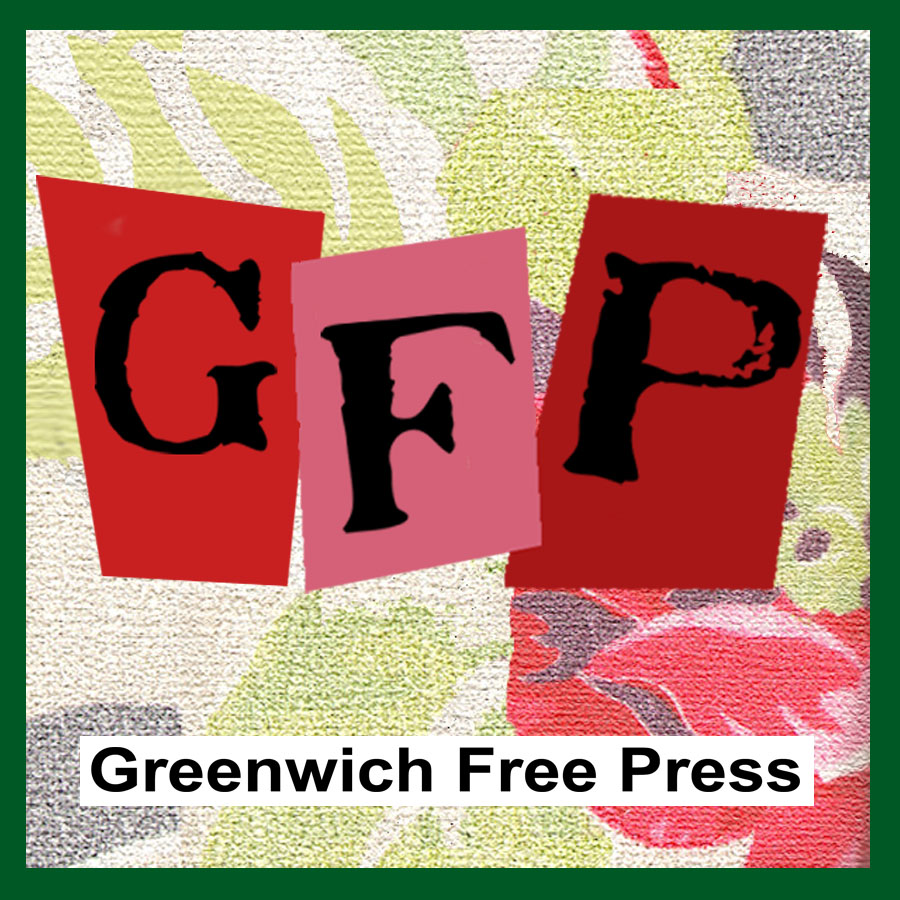 Subscribe to the daily Greenwich Free Press newsletter.
---
Indeed the Finney history in Greenwich goes back centuries. Finney Knoll in Riverside is named after Adrienne's family.
Adrienne  grew up with dogs. "We always had several," she said. "But not five," she added. And, certainly not six, yet that is how the story ends. A week ago when Adrienne scrolled through her Facebook news feed, a pair of what she described as "dead eyes" caught her attention.
Percy's owner was done with him. She put out word to a rescuer in Queens, NY that she planned to hand him over to the city shelter if someone from the rescue community didn't come for him first.  That's where the rescue network kicked in. In Greenwich, Tina Aronson shared Percy's photo. Her friend Mark Strazza, in turn, shared it too. From there, those eyes reached Adrienne in Vermont.
"I saw the photo and thought about it for two minutes," Adrienne said. "Then I messaged Tina and said I'd take him."
Tina was surprised how her phone had lit up with calls when she posted Percy's sad photo. She interviewed several interested parties.

In fact, Percy's photo was shared in Facebook 6,384 times.
Percy spent the first four years of his life in Astoria where he lived with a couple and their severely autistic child, who sadly, banged her head against the wall occasionally. Percy was trained to intervene, positioning himself between the child and the wall. The head-banging grew worse over time. The child became a teenager who ultimately was sent to an institutional home. The parents split up.  Percy was an afterthought.
Adrienne describes her first sight of Percy when she drove down from Vermont to meet him and both Tina and Regina in Greenwich.  Regina, a rescuer in New York City, who had collected Percy from Queens brought him to the meeting point, which was Adrienne's step-mother's home in Riverside. "He was sniffing every blade of grass. You could tell everything was new to him. He didn't know how to be a dog yet," Adrienne said.
"When he got out of Regina's car I thought he had Glaucoma because his eyes were bugging out," Adrienne said, adding that Percy has bald spots on his rear and back legs that Adrienne said are indications that he spent a great deal of time in a crate. She described his muscles as having atrophied and said he is very overweight.
But that life is now behind him. Percy is now one of six dogs, who include George, Henry, Lila, Homer and Winnie. All live on Adrienne's 45-acres, which are comprised of woods and open fields. The property, which includes a tree farm and managed fields that produce hay, includes a pond and a brook where the dogs enjoy daily swims.
Adrienne reports that it didn't take long before Percy's signs of stress began to dissipate. "He is now a smiling boy. His eyes have softened and are back in his head," she said, adding that Percy is very respectful of the other dogs and joined the pack right away.
She said he had obviously never been swimming before. "He paddled high and splashed himself in the face," she said. "But he caught on quickly. He is a Lab after all."
There was one catch though. In addition to meeting five other dogs, there are also three cats and three horses. Adrienne said that one of her three cats, "Elliott," lost a leg to a dog. The Maine Coon Cat usually disappears when Adrienne brings in a new dog. "Cats know what's safe and what's not," she said. "My biggest fear was that he would go after the cats. But, Percy was lying down on the floor and Elliott walked in and sat down right next to him. She started purring and rubbing up against his fur," Adrienne said.
Adrienne believes Percy had been hit because when she raised her arm to get something over his head, she said he flattened. "He's definitely been abused, but he is so forgiving."
The last big surprise for Percy was the sight of horses. The 90 lb black dog took off and nearly knocked Adrienne over in the process. "He ran across the pasture," she said, but she was able to stop him. "He was terrified, but now he's much better. He's catching on really fast and after watching the other dogs go into the grain room, he's learning from them, coming closer and closer to the horses."
Adrienne is enjoying watching Percy learn to be part of a pack and go with the flow. "It's just like with children. You give them a routine and let them know what are the boundaries," said Adrienne, a former preschool teacher. "It is important to make eye contact and train them with positive reinforcement."
Good luck to all the Finneys!
Related Stories:
Meet Sampson and Lulu. Two Southern Black Labs Who Hit the Jackpot with the Mondscheins of Greenwich.
---
Email news tips to Greenwich Free Press editor [email protected]
Like us on Facebook
Subscribe to the daily Greenwich Free Press newsletter.