Upper Crust Bagels in Old Greenwich was abuzz on Wednesday morning, as always. But this time the seats were filled with men in blue from Greenwich, as well as cops from as far as California, and nearby from Monroe, Wilton, Norwalk and Waterbury.
On Tuesday, a group of about 30 cops had a class at Greenwich Police headquarters to delve into community policing strategies.
"It started off as a little idea in Hawthorne California," said Sgt Cognac from the Hawthorne Police Department, a force of 80 in a town of 100,000. "
"We needed a way to get in touch with residents," he said, describing his town as a struggling community. Rather than just respond to radio, call by call we took it further," he said. Ultimately, his department received a grant from the Dept. of Justice and toured the country for two years to share the concept. When the grant ran out, they continued anyway.
"The goal of the class is to teach how to break down communication and cultural barriers, and removing the anti town hall aspect," Sgt Cognac said, explaining that in town hall, public officials speak, but residents aren't allowed.
Officer Testani said that with any interaction he has with the public he bears in mind the concept of the Greenwich Police "brand." Specifically, he said, "Any interaction is a chance to sell myself to the community and hope they trust me more because they see me as a person. I am more than my uniform."
Officer Rivera said that any time the public interacts with local police, the Greenwich Police brand comes into play. "I don't mean brand, like clothing or a camera, but that I'm representing a brand of public service. Residents should trust us in good times and bad," he said.
Testani said it's simply not acceptable to be content. "There's always something negative in the media about police. We have to combat the negative image," he said.
The Coffee with a Cop class on Tuesday ran the entire day. For eight hours, cops from multiple towns and even some officers from Connecticut universities and colleges participated, along with about nine officers from Greenwich Police Dept.
Officer Rivera said that during the Coffee with a Cop event at Upper Crust Bagel, residents peppered police with questions. "They asked questions like 'What brought you to the job?' and had comments about dealing with neighbors," he said.
Upper Crust Bagel owner Robert Guerrieri said hosting the event at his Sound Beach Avenue location is a no-brainer. "You support the community that supports you," he said, as his staff worked behind the scenes to keep the coffee flowing.
Guerrieri said that back in October, when he hosted the first Coffee with a Cop event, the huge turnout took everyone by surprise. "Nobody anticipated the huge success of the event," he said. "It's all about relationships."
Officer Testani said Greenwich Police have the goal of hosting a similar event once a month, though it may not be a Coffee with a Cop type event.
Officer Rivera said that officers are trained to be authoritative in their voice, but they have similar trials and tribulations to any random resident in Greenwich. "You're trained to speak with authority. It's  part of the template of what you should be as a police officer. But, it's okay to share your personality and what makes you human."
Officer Justin Desiderato and Sgt Helio Ramalhete from the Monroe Police Department shared some of their community policing experiences.
"The key is that modern day police are often trapped in their cars, and only interact with residents during an emergency," Officer Desiderato said. "It's important to build relationships in the community and get rid of the 'us versus them' mentality."
Toward that end, Sgt  Ramalhete said that in Monroe, the town pays for School Resource Officers (SROs) in every school, including elementary and middle schools.
"Before Sandy Hook, we only had SROs in middle school and high school," Sgt Ramalhete said, explaining that in Monroe, the community efforts go far beyond coffee mornings. In fact, the police union in Monroe sponsors a fishing derby. "It starts at 6:00am, so the kids have to get up early. We do it every year, and we award prizes at the end."
"The big debate in Monroe is school security," he said, adding that after the Sandy Hook tragedy took place in the neighboring Newtown, it became a goal to have an SRO in every school. He said that his town has a population of about 20,000, and a police force of 43. He said there was a debate in Monroe about whether to hire staff from a private security company at about $15.00 an hour, or hire police officers to do the job.
"The town decided to station full-time officers in every school. They are responsible for SRO-type functions, but the primary function is security," he said, adding that students from the Sandy Hook School are temporary being educated in Monroe while their new school is being built.
"It's about getting to know people from a very young age," Sgt. Ramalhete said. "The goal is for them to grow up knowing we're there to help them."
Both Officer Desiderato and Sgt Ramalhete said a scenario then encounter in Monroe over and over, involves a parent using police to try to scare their children into behaving.
"They'll pull up next to us at a red light and roll down the window and point to their kid in the back seat and say, 'If you don't behave, he's going to get you,'" he said. "It happens all the time."
"I always say, 'We're not here to punish you – behave for your mom, but we're here to help you,'" Sgt Ramalhete said."Don't associate us with bad."
On the other hand, he said, when a cop is in a patrol car all the time, the experience is isolating and can impact their personality.
"When you're stuck in the car all the time, you're only dealing with people in negative situations, something changes. But to get out and meet people, meet children, it revives you in your career," he said.
Upper Crust Bagel is located at 197 Sound Beach Ave, Old Greenwich.
See also:
Greenwich Police Bring More than Coffee to Old Greenwich
Greenwich Police & Greenwich Schools Pay it Forward with "Care for Self & Others Day'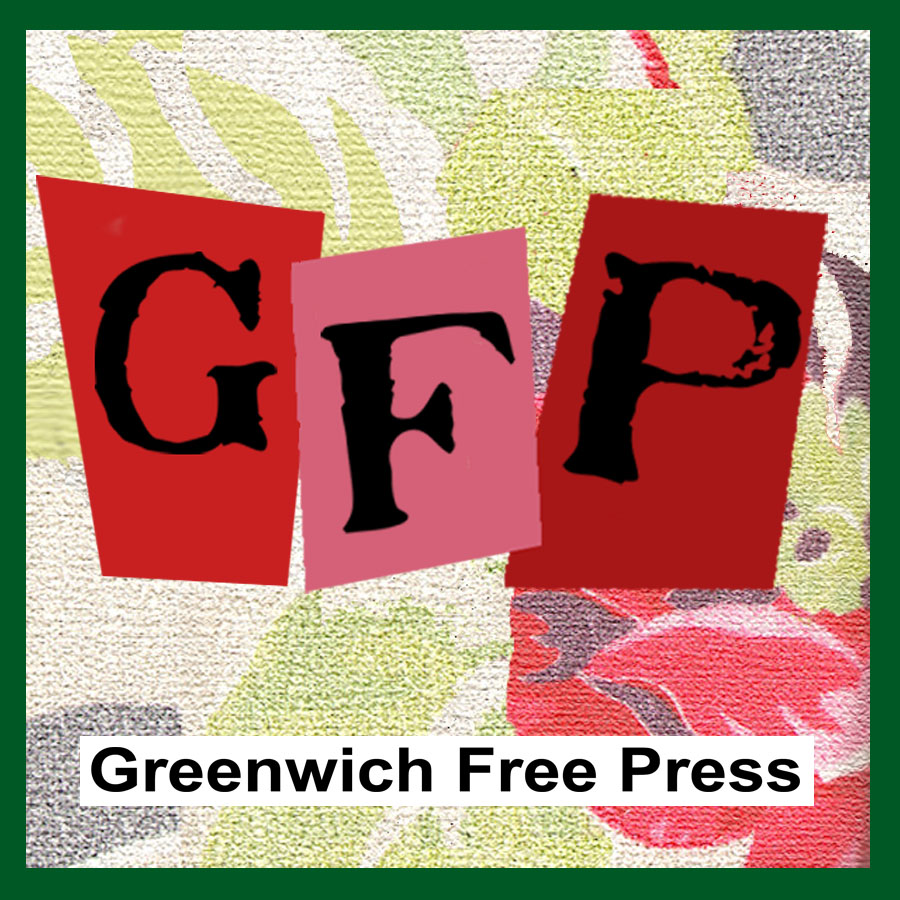 Email news tips to Greenwich Free Press editor [email protected]
Like us on Facebook
Subscribe to the daily Greenwich Free Press newsletter.