June 23, 1986 is a date Sukie McFadden won't forget. That was the day she started what was supposed to be a three-month summer job as Aquatics Director at the Boys & Girls Club of Greenwich.
Having just graduated from Springfield College, McFadden planned to go to grad school at the end of the summer.
"I was a big water bug," McFadden said, adding that she had grown up attending a Boys & Girls Club in Waterville, Maine, which was an anomaly at the time. "It was always for both boys and girls, while in Greenwich the club was just for boys for many years," she said.
"We always hear women say, 'My brother always got to go to the Boys Club to swim. Many still call it the Boys Club, though girls were welcomed in 1985. People reminisce of when their son or brother learned to swim here, and a sister or daughter who was envious," she said.
Naked Swimming, Finger Pool, and Card-Flipping
Going coed back in the day might have been awkward considering the club policy for decades was for boys to swim without bathing trunks!
"It was the practice at the time," McFadden said of the practice of having the boys swim naked. "They'd all go to the beach and come back all sandy, and they didn't want the sand in the pool," she said. In fact, she said, the boys each had a locker with a key. "They kept their locker key on a stretchy band around their ankles while they were swimming."
For McFadden, the job as Aquatics Director was meant to be temporary. She had intended to go for an advanced degree in Cardiology, but enjoyed working at the club so much that she deferred grad school for a year and stayed on. Eventually she decided she liked it so much, she wanted to make a career of it.
The shared memories go on and on. "Finger pool tables were quite popular," she said of some traditions that are no more. "It involved quarter-sized plastic  pieces similar to tiddly winks. They'd have tournaments," she said. "Also, card flipping was huge! You could tell who was really good by the stack of cards they had."
McFadden said in the early days of the Boys Club, wood working skills were taught.
"Up in the arts and crafts room, they have the original wood tables and the anvils attached," she said.  "Also for many years, there was a display case of donated big game collection," she said. "There were animals, including a hyena with an intimidating scary pose. There were kids who refused to go in that room," she said of the long-gone display case.
"There are men who grew up here at the club and have since moved away, but when they come back to town this is their first stop," she said. "They'll take a look in the game room and just start talking."
Thirty years later, McFadden has moved from Aquatics director to Assistant Program Director, to Program Director, to Assistant Executive Director to Chief Operating Officer, which she has been for four years.
McFadden, who loves her job and how no two days are ever the same, said her favorite time of the day is around 2:45 when the kids flood in.
"They're either happy, said, have a boo-boo – whatever major issues they have, they share with you and you can make them feel better," McFadden said. "It just warms your heart," she continued, adding, "Over the years, you realize what an impact you actually have."
Kid Magnets
And while McFadden has mothering instincts for all the children while they're away from their parents, she describes her colleagues as being like family to her.
Of Athletic Coordinator, Cameron Ferrara, a GHS 2010 grad and regular at the club since the age of 6, McFadden said she enjoyed watched him grow up.
"He's a kid magnet," McFadden said of Ferrara. "He is giving back in the manner that he was taught," she said, citing Don Palmer as the one who mentored Cameron when he was a boy. "They're fortunate to be in contact with someone like Cameron. He's the real McCoy," she said.
Of Mike Gerald, another Athletic Coordinator, McFadden said, "I feel like I raised him too. He was a teenager when I started here."
McFadden said that over the years there have been multiple memorable moments. Some are traditions like the annual ice cream social hosted by former Greenwich First Selectwoman, Rebecca Breed. The Thanksgiving feast, pancake breakfast and annual awards ceremonies are also high points. McFadden said that with the excpetion of the youth of the year award, that most recently went to Alberto Larraguibel, the awards come as a surprise to the children.
For the 100th year anniversary of the club, 100 trees were planted at the housing projects in town.  She said the trees were the perfect way to mark the occasion in a permanent way that also represented 'giving back.'
The major renovation to the club that spanned two years meant great anticipation for all the staff. For two years the after school program was run out of the Glenville Civic Center. Ice hockey shifted over to Playland in Rye, and Hamill rink was also use. Swimming took place at Greenwich High School. The arrangement meant all sorts of buses transporting kids around town.
Next door at 20 Horseneck Lane, Chuck Davis of Stone Point Capital was incredible. "He loaned us offices, which was great because it was for two long years," she said, adding that having offices next door enabled staff to keep an eye on the construction. "Then when we finally got our certificate of occupancy, it was amazing. The whole year was big."
McFadden said another fond memory is of the year they duplicated the annual gala fundraiser, and invited all the children and their parents.
"The fundraiser had a magic theme that year – it was called Spellbound. We left the decorations up and threw a family-friendly gala for children and their parents and called it Spellbound 2."
McFadden recalled how everyone dressed up formally, and there were magicians walking around, and a photo booth. "It was so wonderful to see parents dancing with their children to Funky Cold Medina," McFadden recalled with a smile.
McFadden said that on any given afternoon, there are a dozen or two volunteers at the Boys and Girls Club, of which many are high school students earning volunteer hours. Others are retirees of former club kids who enjoy returning to the place of their youth. McFadden said anyone interested in volunteering should contact volunteer coordinator Delia Wadsworth.
"It's a really rewarding experience to volunteer. It's almost unconditional love. That's the beauty of working with children." – Suki McFadden, Boys and Girls Club of Greenwich Chief Operating Officer
McFadden said there are occasions when an adult will greet her and she won't immediately recognize them. "It takes me a couple seconds, and then I remember them as they were as a kid."
"The club is generational,"McFadden said. "Having been here so long, we've seen so many generations come through. It's nice that so many club kids like to give back."
See also:
Club Kids Serenaded by Yale University's "Something Extra" A Cappella Group
NBA's Phaethon Bolton Shares Story of Success, Reflects on Chair Time, Riding Van to Boys & Girls Club
PHOTOS: Boys & Girls Club Thanksgiving Dinner Tradition Marches on
PHOTOS: Greenwich Boys & Girls Club "Muddy Up" is Down and Dirty Fun!
The Kids are Cool at Greenwich Boys & Girls Club Camp Simmons
 The Boys and Girls Club of Greenwich is located at 4 Horseneck Lane in Greenwich.
---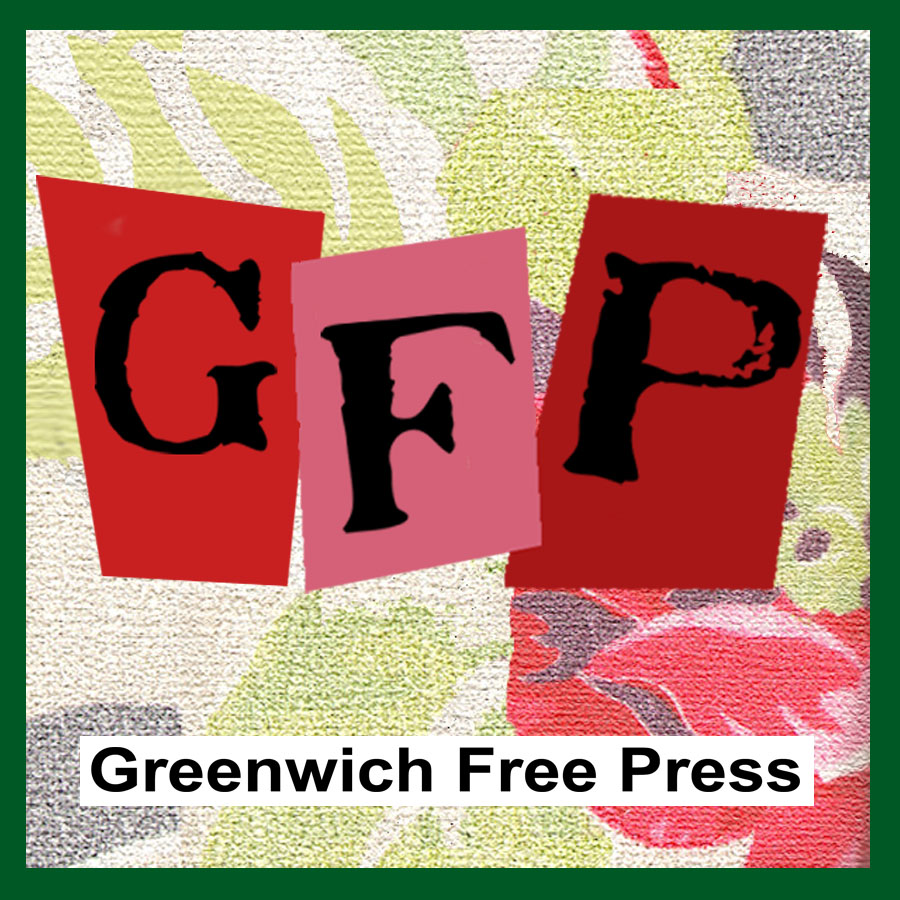 Email news tips to Greenwich Free Press editor [email protected]
Like us on Facebook
Twitter @GWCHFreePress