By Leslie Yager
Gus Cantavaro and his grandson Brendin Mulhern took a short break from chopping out the partial concrete floor inside Ada's on Riverside Ave.
On Monday Cantavaro lead his crew from Connecticut Demolitions, but in the case of his aunt Ada's 1900 house, demolition was a misnomer.
"If this came down it would have taken three 40-yarders," he estimated, referring to the number of bins he would have ordered to haul away the jumble of wood, plaster, concrete and bricks. It would have come down in less than a day, he said.
But, Ada's is not coming down. Gus's crew were just chopping up the partial concrete floor in the space where a new kitchen will be installed for Ada's Kitchen and Coffee.
In fact, Gus, who started out as a logger back when there was demand for clearing land in and near Greenwich, said that in the years leading up to 2008, the demolition business was busiest.
"Around 2006, 2007, it was crazy," he said. "And anybody who bought a house and knocked it down called themselves a contractor."
Nodding in agreement, Jeff Deluca of Moonlit Construction said, "Everybody didn't know everything. But they're starting to fade away. If you stay at it, you're always learning," he said with a nod to Gus's 25 years of experience.
Jeff recently removed layers of tin, asbestos and asphalt to reveal the original wood clapboard and shingles in a small section over the front porch of Ada's. He was both happy and surprised at what he found.
"The wood is is good shape," he said of the original shingles over the porch. "I hope that 60-70% of it will be good overall," he added. "If we need some of those shingles, I'll make them," he said.
While recently in Cape May, Jeff took photos of beautifully restored Victorian homes. He noticed many had scallop shingles, but that the shingles over Ada's porch are inverted.
Gus said he remembered digging by hand under Ada's porch and cellar to create storage space for his aunt's soda supply. Cantavao who worked as a logger back in the 50s said there was a lot of work back then clearing land. "Not any more."
Inside the candy displays and built-in newspaper racks were removed.
Brendin Mulhern, 16, is home schooled by his mother, but is learning from his uncle Gus too. Ada was Brendin's great aunt. The renovation is indeed a family affair.
---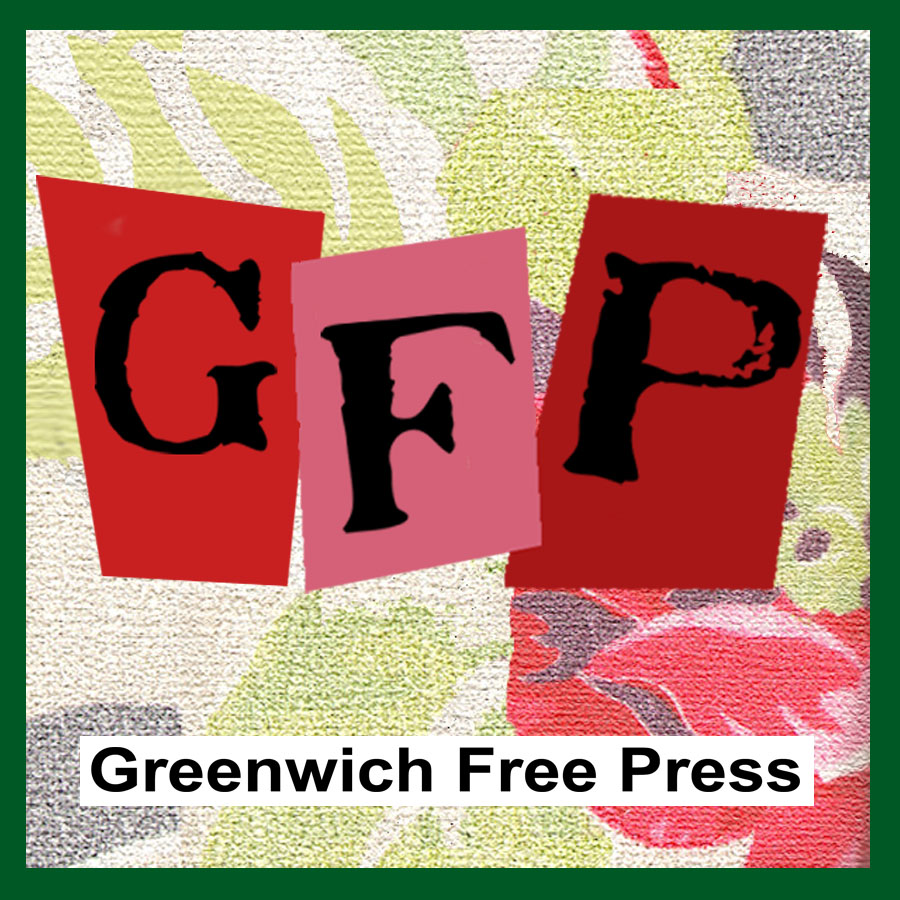 Subscribe to the daily Greenwich Free Press newsletter.
---
Jeff  said that he put a massive blue tarp down on Sunday to catch the nails that rained down as he pried aluminum siding off the old house. Once the aluminum comes off, a team will return for the layer of asbestos shingles.
Jeff said that once the layers of siding are removed and rotten shingles replaced, the house will ultimately be painted with a trio of historic colors. Follow Greenwich Free Press as we chronicle the process.
Related Stories:
Peeling off Layers of History at Ada's: A Family Project
Sprucing Up Ada's in Riverside
---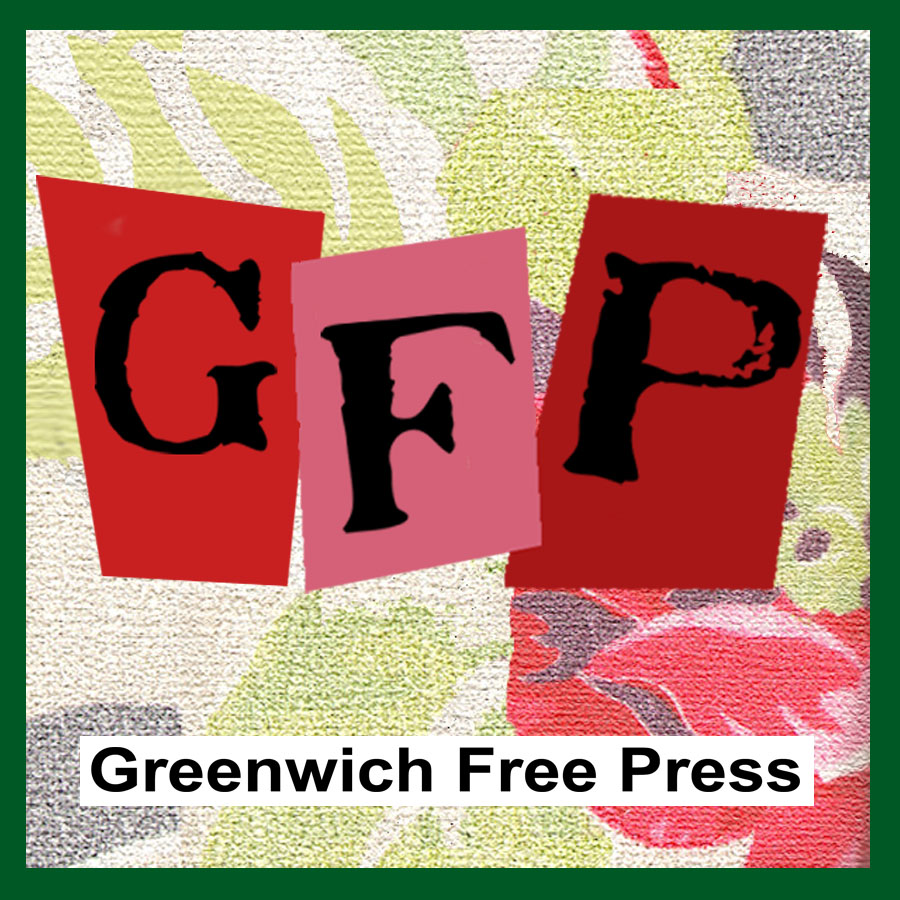 Email news tips to Greenwich Free Press editor [email protected]
Like us on Facebook
Twitter @GWCHFreePress
Subscribe to the daily Greenwich Free Press newsletter.