Less is more these days, and Rebecca Karson has made the most of a small space at 183 Sound Beach Ave for her recently opened shop, Gather.
With an infusion of what she describes as "a Brooklyn aesthetic," Karson embraces the artisan movement, landing square in the middle of the pedestrian-friendly village of Old Greenwich. Having stumbled on the space accidentally, Karson said the landlord had previously used the space for his own real estate and insurance office.
With local favorites Garden Catering, and Darlene's Heavenly Desires on the same block, Gather benefits from foot traffic generated by nugget-hungry and ice-cream addicted alike. Also, Rebecca said that after meals at restaurants like Le Fat Poodle and Beach House Café, diners discover her shop while strolling the sidewalks.
Some of the clothing in Gather is from Hackwith a design group in Minneapolis.
"They collaborate with individual shops," Karson said. "They send sketches and swatches and we tweak them. As a result each shop gets its own individual limited edition line. Each piece of clothing is numbered," she added, describing the collaboration as something of an antidote to mass-produced clothing.
Also, to that end, the accessories, handbags and jewelry in the shop are fashioned from simple objects that are made, found or gathered by artisans, including Karson herself.
Trolling the flea markets of Brooklyn and destinations like Brimfield for antiques shows and Patterson for Elephant's Trunk flea market, Karson's keen eye hones in on mundane items she re-purposes for handmade jewelry.
Items that find their way into Karson's one-of-a-kind jewelry include fishing lures, random bits from deconstructed belly dancer's cuffs, horse bells, and even the metal medalions welded across freight train cars prior to shipment.
"On freight trains, they used them to seal a shipping containers so they could tell if they had been tampered with," Karson said of the small metal bits she prizes for their patina rather than shine.
Forever intrigued by objects with a story, Karson went to school for interior design and worked for 17 years as a prop stylist in New York City. She still does interior design and home staging as a side business. And, for a time, Karson who also attended culinary school, worked as a food stylist.
"The stuff that sells here is stuff for yourself," Karson said. "The mix of vintage and handmade reflects the artisan movement in Brooklyn that is so inspiring."
Karson, who works with a partner Lauren Mazzullo, a Riverside mother with young children, said she's excited about the warmer weather. "When it's nice out, I can put stuff outside and more people stop in," Karson said of the shop she describes as teenie-tiny, but enough.
Karson, who lives in Cos Cob and has three children ranging from six to 13, said she took took the plunge into opening the shop after some thought. For a time, she made jewelry infused with that Brooklyn aesthetic for her suburban friends. "I was doing after making jewelry for her suburban friends. All infused with that Brooklyn aesthetic
Check out Gather on Facebook or Instagram. See also Karson's website Strung where her handmade jewelry is showcased.
Gather is located at 183 Sound Beach Ave in Old Greenwich.
Hours: 11:00am-5:00pm, Tuesday-Saturday.
Tel. (646) 361-3672
Related Stories:
SOLD: Darlene's Heavenly Desires in Old Greenwich
Garden Catering: A History Built on the Nuggets We Love
Former Arcadia Coffee Space to House Casual Bistro, Le Fat Poodle
---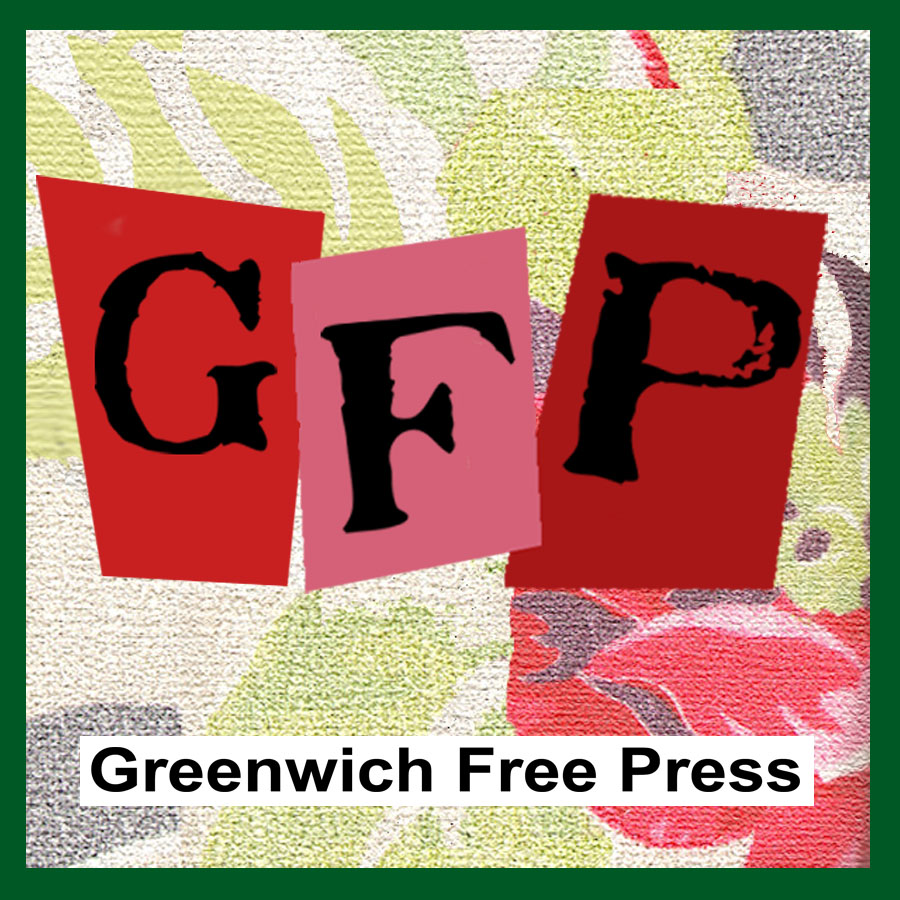 Email news tips to Greenwich Free Press editor [email protected]
Like us on Facebook
Twitter @GWCHFreePress
Subscribe to the daily Greenwich Free Press newsletter.