Reclaim Reprocess seeks to inspire and challenge people to think about how we can reuse waste in creative and innovative ways.
The show runs through until January 18, 2017 and features five contemporary artists who have applied their talents to create works that utilize discarded materials and the by-products of today's consumer culture to create works of art.
At the opening reception, crowds of admirers gathered to see the recycled materials turned into art, in various compositions, and chat with the five artists.
Using imagination and aesthetic sensibility, they have crafted pieces that please the eye while offering respite from the environmental burden of accumulated waste.
This timely exhibit addresses environmental concerns while delighting viewers with aesthetically exciting pieces that reflect the same ingenuity that inspired earlier generations to craft patchwork quilts and rag rugs.
Safeguarding the environment is an issue of mounting public concern, and it seems fitting to display the works of artists who produce thoughtful creations that address the issue.
Art can provide solutions to challenges. Art has impact. It can change the way people see themselves and the world. With ideas and action, artists champion causes, call for a response to issues and offer solutions.
We all know that you're supposed to reduce, reuse and recycle, but for artists, reuse and recycle often have totally different meanings than they do for the rest of us. Here are 5 artists specializing in making trash into artistic treasures.
Constance Old employs a rug hooking technique to design three-dimensional wall hangings from everyday materials like recycled paper, plastic, and construction fencing. Influenced by rug hooking of colonial America, the artist pulls strands through grids to create her three dimensional wall pieces. Old says "living in an era of material excess, it intrigues me to work in a medium that originated from need and a scarcity of materials." She adds "1,000 phrases in my head (the name of a series) led to these works… to get them out of my head." Recycled stickers build letter forms.
Jaynie Crimmins uses shredded junk mail rolled into tiny elements and stitched together like her grandmothers crocheted rugs to create pieces with textural surfaces reflecting nature's harmony. She has been shredding for almost a decade including financial papers, a process she calls "obsessive." The artist explains, "I use metallic ink paper, which is not recyclable… much of my work is inspired by nature and the ocean."
Jonathan Mess, a sculptor, reclaims ceramic pieces and reshapes them using casting slip and discarded glazes fired at different temperatures in cardboard molds producing "abstract landforms." Mess has developed a low-waste making system by collecting discarded ceramic materials and recycling them into new forms. "Many pieces are sliced with industrial stonecutting saws after firing to reveal fascinating cross sections and material interaction."
Joanne Ungar focuses her attention on today's excessive packaging by using layered wax and pigments on recycled cartons to form collages. "The images are achieved by unfolding cosmetic, lightbulb and nail polish discarded cardboard boxes – adding layers of wax creates translucency." With much surface and depth the pieces are much more beautiful in person, the dripping of color onto the side edges is visually appealing.
Alice Hope directs her talents to repurposing objects whose use has expired like aluminum can tabs into artworks that suggest a new dimension of scale, pattern, and placement. The artist has explored the conceptual possibilities of the can tab as an emblem of consumption, desire, and the urban myth. Through an immense Good Samaritan collective collecting drive the artist obtained 700 pounds of individual tabs which are used to create 53,040 Used Tabs, 2016. Hope expresses, "yes, 53,040 tabs were used to create this piece; the numeric evidence of how insanely much we consume."
Reclaim Reprocess is a visual tribute to artistic imagination unleashed to call attention to today's environmental concerns about waste. These artists have turned detrius into décor.
Reclaim Reprocess has been curated by Ruth Sutcliffe Heagney and Sallie Baldwin.
Creative spirits among us enliven our existence. Enjoy this show, which is visionary, stimulating and whimsical.
Within the song "Everything Old Is New Again" written by Peter Allen and co-written with Carole Bayer Sager – its lyrics contain the essence of this show (the song first appeared on his 1974 album Continental American.)
"Don't throw the pa-ast away
You might need it some rainy day
Dreams can come true again
When everything old is new again"
Events:
January 7
Artist Talk in the gallery, 11 am
January 14
Artist Talk in the Gallery, 2 to 4 pm
Joanne Ungar and Jaynie Crimmins
The Flinn Gallery, sponsored by the Friends of the Greenwich Library, is located on the second floor of the library's main branch at 101 West Putnam Avenue, Greenwich CT.
The gallery is open daily Monday to Saturday 10-5, Thursday until 8, and Sunday 1-5. For more information, please call the gallery: 203.622.7947 www.flinngallery.com

---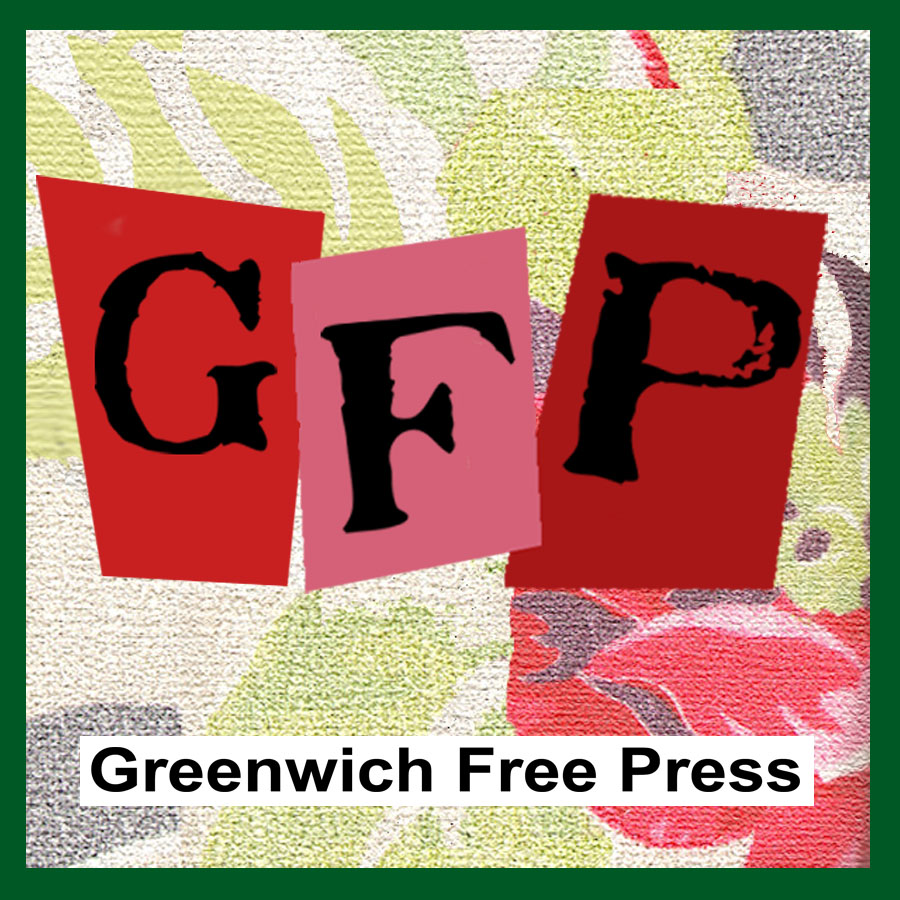 Email news tips to Greenwich Free Press editor [email protected]
Like us on Facebook
Subscribe to the daily Greenwich Free Pressnewsletter.