He said Greenwich High School had been on his mind a lot anyway.
Bob DeAngelo said he was finalizing plans for his 40th GHS reunion with a bunch of friends from the class of 1975 when senior Matheus Chavez asked him to be this year's graduation speaker.
The former director of the Boys & Girls Club of Greenwich, who knows so many teens and their families from his 16 years at the Club, didn't hesitate to accept.
"I saw Matheus last week and he said to me, 'We would be honored if you would be the graduation speaker,'" DeAngelo said. "It was April 1st. My mind was racing," he continued, intimating he thought it might have been a joke. "And I looked at him and thought  he was serious."
From the moment he agreed, he started thinking about his speech, which he wants to be an outgrowth of conversation with current seniors. To that end, DeAngelo went to GHS this week to sit down with Matheus and senior class president Julia Bunte-Mein.
"I asked Julia, what would you want to hear, and she said she just want to be inspired her my life. That's marching orders for me," DeAngelo said.
After tossing around ideas, DeAngelo asked Matheus and Julia if it would be alright to come back to school one day soon and shadow them in their classes.
"I'd like to be a kid again and go to school with them for a day. I'm totally jazzed by that!"
A lot has changed at GHS in the 40 years since DeAngelo graduated, but much remains the same, including personal stories of personal growth and anecdotes of mischief.
"I was a really shy quiet guy and my first day at GHS I remember really well you checked in at homeroom and then you opened your locker. I couldn't figure out my locker. I couldn't open it for two days. I got lost trying to find all these houses. I was a work in progress, I truly was," DeAngelo said.
His memory of the graduation speaker for the class of 1975 remains vivid. He said Geraldo Rivera wore a leisure suit with huge lapels.
"Cardinal stadium didn't exist yet. Our graduation was on the field closest to Country Day School," he said, adding that was before the bleachers were flown by helicopter from north campus to higher ground on what would become Cardinal stadium in the late 70s.
DeAngelo said he couldn't resist asking Matheus and Julia if they still do senior pranks, and learned that these days pranks must be approved in advance.
"Our year, we snuck into the school at night," DeAngelo said. "We all showed up with wrenches and ratchets and a bunch of us unscrewed all of the auditorium seats and faced them backwards," he said with a mischievous laugh.
That said, his father Sal can top that prank.
Sal DeAngelo, nearing his 92nd birthday, partook in a prank that has since become Greenwich legend. In 1942 Sal and his classmates who attended GHS when it was housed in the current Town Hall, brought a cow to school. "They marched it up to the top floor and it couldn't get down," DeAngelo said.
As DeAngelo counts the days to the June 18th, he said he is so excited to share the milestone with so many teens he knows.
"I know so many of these high school kids and their families from working at the Club for 16 years. I've seen the huge strides these kids have made," he said, mentioning Matheus specifically. "He came from Brazil as a kid and didn't know English. He didn't know anybody. To see his strides he's made and have a friendship with him made the invitation so special."
Other graduating seniors who DeAngelo watched take great strides over the years include Sophia Amarillo and Karl Souffrant, who recently asked the former Boys & Girls Club director to do a Spartan Race with him. "It's a mud run, and adventure race with a lot of climbing over stuff," DeAngelo explained. "I said, 'Karl, you're asking the right guy,' I'm all over that. We'll put a little team together. He and I are training before that."
DeAngelo, who completed flight training for the Navy when he was younger, described how his experiences growing up in Greenwich impacted his career in ways he might not have predicted. He said when he was a little kid he and his father would go to Augustine's farm on King Street for sweet corn and vegetables and then go to Westchester Airport and become engrossed looking at the planes.
When Farmer John lost his leg in a tractor accident in 2006, DeAngelo said he wanted to do something special.
"Helping John get his prosthetic leg, we organized a cross Long Island Sound swim. A bunch of guys just jumped in Long Island Sound and we raised about $55,00 to get him a new leg," DeAngelo recalled, describing the undertaking matter-of-factly. "We had a little triathlon for him. Just to be able to help a guy who is really special to the community felt really good."
DeAngelo also biked across the United States to raise money for the Boys & Girls Club of Greenwich. "It was always a bucket list thing," he said. "But to do it to raise money for the kids made it even better," he said of his 2010 ride. "It took us five weeks. We loved every minute about it and met a lot of people. We raised $275,000."
"To work with young kids and champion young kids has meant the world to me. Just the fact that I know so many of them and get to be with them that night is really special to me," said DeAngelo who hopes his remarks will be motivational.
"Hopefully I'll make a statement to them at graduation that it's a big world, but it doesn't come to you. You have to go to it," he said of the theme of his messages. "Just get out there," he said. "I'm really thrilled and honored, and I was already relishing and celebrating Greenwich High School friendships I've kept over 40 years. And to have Matheus say, 'We'd like to have you be a speaker! I'm so jazzed for this," DeAngelo said.
See also:
Bob DeAngelo Selected as GHS 2015 Graduation Speaker
2015 GHS Graduation Date Announced
---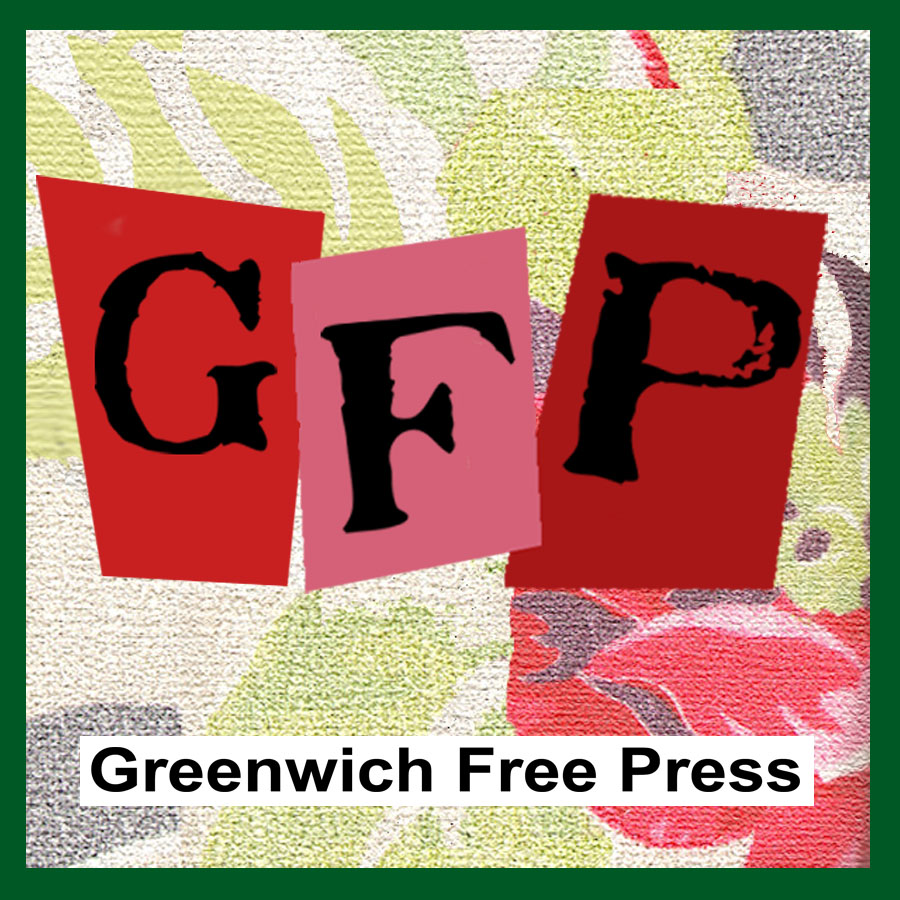 Email news tips to Greenwich Free Press editor [email protected]
Like us on Facebook
Twitter @GWCHFreePress