The night of Dec. 30, 2014 was grim for Frank Carpentieri, owner of Garden Catering in Chickahominy. Just after midnight, a blaze, originally suspected to be an electrical fire, did extensive damage.
Carpentieri said although his insurance company's investigator suspects the fire might have stemmed back to crumbs in the fryer, the investigation was inconclusive.
The damage was so extensive that Carpentieri said he weighed the option of finding a new location.
"The structure of the building was in tact, so we decided to use it as an opportunity to improve the space," he said on Friday afternoon as Matt and John from Chimblo Construction toted sheets of plywood across the store and cut pieces of insulation.
The outside of the building is freshly repainted, and around the new windows, extensive white moldings lend a bit of extra charm.
"It's personal," Carpentieri said. "You try to separate business from your personal life, but I grew up in this neighborhood."
Carpentieri said when he was a boy, his family lived in an apartment over what is now Little Thai Kitchen. "I  went to Hamilton Avenue School," he said, gesturing across the street to the neighborhood school.
"It's been a rough road, but nobody got hurt. The Chickahominy customers kept us going. They'd come to our other locations, and we'd see them around town."
Carpentieri shared a hand made sympathy card signed by all the students at Hamilton Avenue School. "This meant a lot," he said. "We decided to see the glass as half full."
With more than a year having passed since the fire, Garden Catering is poised to reopen soon. "We're hoping to open in March-ish," Carpentieri told Greenwich Free Press on Friday afternoon, as Matt and John from Chimblo Construction cut puffy pieces of  pink insulation and ran up and down ladders with them.
"We are chomping at the bit to re-open," Carpentieri said, just as Tony Chimblo arrived in his truck.
"Kate called Tony at 3:00am the night of the fire and asked, 'Can you start tomorrow?'" Frank said, referring to his wife Kate Truesdell, whose Greenwich Dance Studio was transformed from a former warehouse to a state of the art dance studio by Mr. Chimblo's company.
"And he did. Even though he was on vacation, he pulled the demo permit the next day!"
The famous Garden Catering nuggets are available at both Carpentieri's Old Greenwich and Port Chester locations, along with their six other locations. You can also enjoy your Garden Catering at Greenwich High School in the Cardinal Café!
See also:
Garden Catering: A Recent Addition to the Greenwich High School Cardinal Café Menu
Garden Catering: A History Built on the Nuggets We Love
At Garden Catering, Fire Forces Popular Nuggets Destination to Close for Renovations
---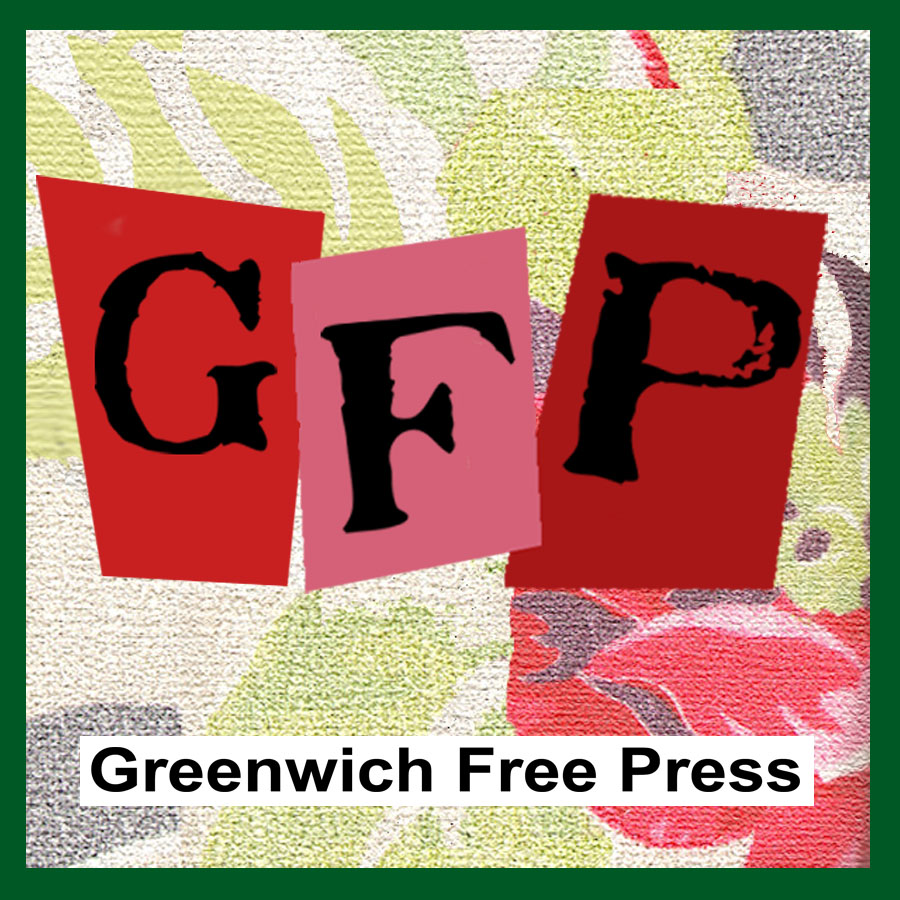 Email news tips to Greenwich Free Press editor [email protected]
Like us on Facebook
Twitter @GWCHFreePress