The Ephemera Fair dazzled collectors and browsers at the Hyatt Regency Hotel in Old Greenwich over the weekend with displays from an international group of dealers.
Many remarkable treasures were uncovered as 75 world-class ephemera merchants displayed their collectibles.
Ephemera, (pronounced ih-fem-er-uh) are items of collectible memorabilia, typically written or printed ones, that were originally expected to have only short-term usefulness or popularity.
The very notion of ephemera is curious: objects of little value that weren't meant to be preserved but whose vulnerability, appeal to many.
"This is the best-known and highest quality ephemera fair in the country," said the show's manager, Marvin Getman. "My ultimate hope is to introduce this fair to a younger generation of people who then become avid collectors."
Marvin also pointed out the rarity of these items, considering they were meant to be short lived, yet remained in great condition over time.
"I have found that people who like antiques – once they attend a book and paper fair – often get hooked and become regulars at my fairs, which, fortunately, have gained a reputation for being well-curated for quality," he said.
The Ephemera Society annual conference was held in conjunction with the fair and had an unbelievable line-up of speakers and seminars. This year's meeting theme was Politics, Patriotism & Protest – a perfect fit for this election year!
Even though they were originally produced to have a short life span, ephemera that are preserved in archives are still very valuable for learning about the past, because they can provide information about planned cultural and political events.
In the art world, potential ephemera is everywhere. Small-edition artist books, exhibition posters, flyers, announcement cards, invitations, press releases, political buttons, business cards, seed packets, and train timetables are all scrappy artifacts that otherwise would have been lost to the trash.
Individuals often collect ephemera as mementos or souvenirs because of their association with some person, event, or subject; personal collections of ephemera are often kept in scrapbooks.
Lisa F. Bouchard of Melrose Books & Art describes her offerings as " a new collectible for a younger set." She collects and sells items with visually high style and vivid colors.
Elizabeth Young of lizzyoung bookeseller is a trained chef, whose father is a bookseller,  showed off her large and comprehensive collection of food and drink ephemera, all with whimsy and charm. Her sheet music collection, all with culinary themes, would be wonderful framed in any home – fun and affordable.
Gabriel Boyers of Schubertiade brought his collection of antiquarian music, books, autographs and art to the show. Some highlights were an original sketch by Yves Saint Laurent, a photo of the Beatles, signed by all of the fav-four and and an album cover with a banana design by The Velvet Underground, signed by the artist Andy Warhol.
Marvin describes the popularity of the fair. "With the famous quote, known as Gump-ism, mama always said life was like a box of chocolates. You never know what you're gonna get." And the same could be said about collecting ephemera!
We hope you will be inspired to catch the show next year in Greenwich.
---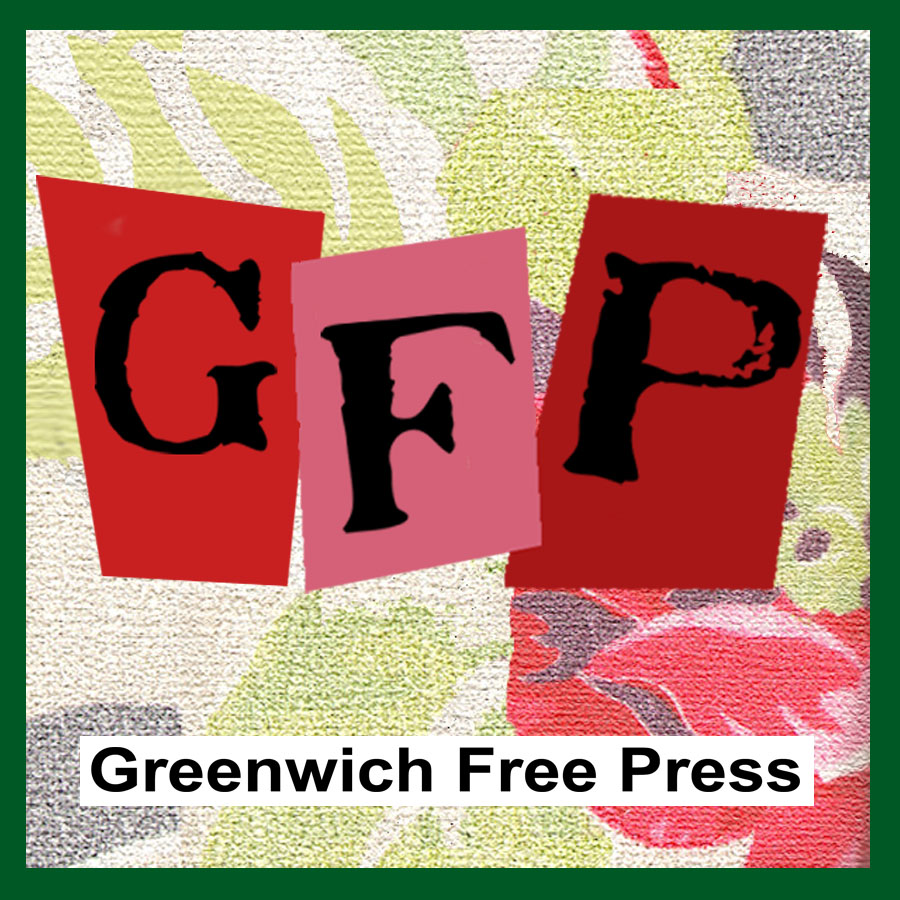 Email news tips to Greenwich Free Press editor [email protected]
Like us on Facebook
Twitter @GWCHFreePress