The office at the St. Lawrence Club was brimming with everything from stacks of paper and boxes to computer monitors and file cabinets on Friday afternoon when club president Tod Laudonia arrived after a day's work at Town Hall as Tax Collector.
But, more than a busy hub for the club's leadership, the office is also a repository of nearly a century's worth of the club's collective memory.
Secreted away are photo albums, scrap books and memorabilia tracing the history of St. Lawrence Club, founded  in 1923 by 125 gentlemen from Rose, Italy. The Italian immigrants settled in Cos Cob and named the club after the patron saint of their former home.
Illuminated by a massive chandelier, the walls along the stairs to the club's second floor feature black and white photo montages donated by a Greenwich Historical Society at the end of their exhibit "From Italy to America."
Many immigrants from Italy were stone masons, and so it was no wonder, gazing from the St. Lawrence Club office window at the house next door, that its thick fieldstone foundation was one of their early efforts.
Mr. Laudonia, the current president of the St. Lawrence Club, said that like many men of the previous era, his father built his house with his own hands. The house, which is on Harold Street, was built in 1914.
Laudonia, who is the fourth generation in his family to be on the board of the St. Lawrence Club said the previous president of the club was Mike Chiappetta, who had been a member since 1945 and passed away in the building on Mother's Day in 2007.
"The club was created for social reasons, but, also, in case anyone needed help," Laudonia said. " A lot of them didn't speak English."
A group of 14 from St. Lawrence Club are planning a trip this summer to Rose, Italy, in something of a swap with a group from Italy who came to Greenwich for a visit recently.
Laudonia said the St. Lawrence Club hosts family nights once a month on the third Friday of the month. In August they will do a family night during the Feast of St. Lawrence, where they will announce their honoree for Columbus Day and throw a bon voyage party.
The club is unique in that it's in one of the town's LBR zones, surrounded by a residential neighborhood, though early meetings were held in the Laudonia house or in the basement of Auggie's (now Louie's). "The first party held in this building was in 1946."
"Dom Chiappetta, our oldest member turned 97 in January. He was my dad's partner in the refuse business," Laudonia said. "Dom told me when he left for Europe in 1943 that the generation the founders of the club had started building its  foundation, and when they returned in 1946, they were still building it."
"The first party held in this building was for Lit Siciliano for winning the town golf championship after his return from serving in the South Pacific," Laudonia said.
"The original plan was for the downstairs to be the basement, with a club built over it," Laudonia said. "In 1962, they did a remodel because they acknowledged that there would likely never be anything built upstairs. They added the room that is now the office, installing a pool table with a slate bed and a 19-inch big screen color Television."
Laudonia said the St. Catherine's Carnival was an outgrowth of the St. Lawrence feast. "People used to carry the statue of St. Lawrence up to North Mianus and Sheephill Rd," he said. Laudonia recalled a time when his daughter as a little gir at the carnival. "I told her we started the event in the parking lot of the St. Lawrence Club, and she asked me, 'Where did people park?'" he recalled, adding that he told her back then  people used to arrive on foot.
The St. Lawrence Club is not the only private fraternal organization in Town. There is  the Sokol Club in Byram and the Polish Club on Arch Street, the Pilsudski Society.
"Back in the day, this was strictly a men's club," Laudonia said, adding that a ladies auxiliary was added, and much work was accomplished on behalf of the club.
Reimagining the St Lawrence Club

Given that Cos Cob has diversified, mirroring Greenwich overall, the St. Lawrence Club has had to adapt.  Laudonia explained that in the last ten years the club has become a much more community oriented and the club has modified its mission statement in the process. And while some traditions have faded away, others have been restored like the annual visit from  Santa,which resumed five years ago. "We thought about doing it because a couple members remembered it as a wonderful tradition," Laudonia said.
The Club has all been hosting popular nostalgia nights with theme dinners like the Clam Box night and a Manero's night that was so popular recently that they're doing it again on June 17 (click for details.)
We need people to know we're here and available to the community," Laudonia said, adding that the entire club is available to rent for events. There have been a number of band nights and fundraisers like the recent one  organized by the Cos Cob Riders to benefit Kids in Crisis. The club is often rented for funeral receptions and even weddings.
The club fills a unique niche in that it has both a kitchen, a liquor license, and a bar. "Just call us up or check us out online. We're very flexible," Laudonia said.
Laudonia said the club aims to assist local charities. He said they recently bought a banner at St. Catherine's and a piano for the senior center. Other organizations the club has helped include Relay for Life, the YWCA domestic abuse services, Parks & Rec camperships and Old Timers.
"A couple thousand dollars can make a really big difference," Laudonia said.
---
More on the history of Cos Cob and St. Lawrence Club
Hitting the Jackpot at Scarpelli's Sausage Store
A Little Brooklyn in Cos Cob: Friends of Cos Cob Library & Fred Camillo Host a Night of Nostalgia, Gratitude to Local Businesses
Just Say "Lou from Cos Cob." People Know Who He Is.
Longing for the Clam Box on Hot Summer Nights in Greenwich
32nd Anniversary of Grim Event: Collapse of Mianus River Bridge, June 28, 1983
PHOTOS: Cos Cob Riders Roar into St. Lawrence Club for Kids in Crisis Fundraiser
Cos Cob Riders Deliver! Kids in Crisis Receives a Roaring Big Check.
---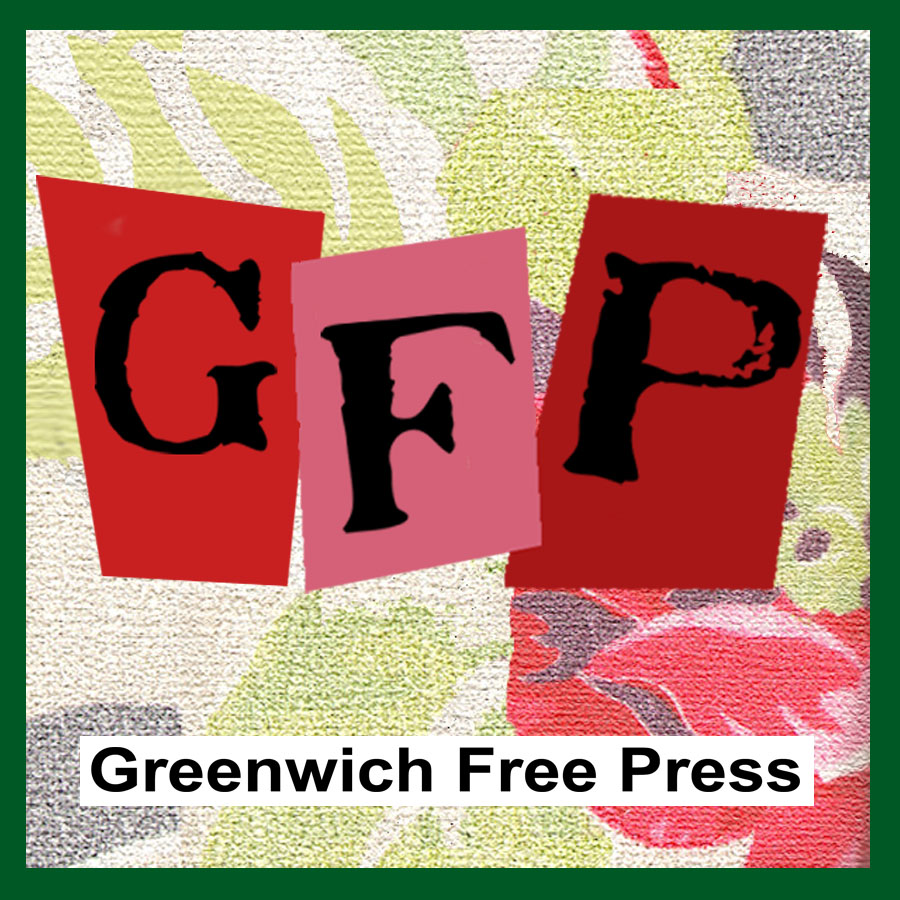 Email news tips to Greenwich Free Press editor [email protected]
Like us on Facebook
Twitter @GWCHFreePress