The Clam Box, initially a mere shack on Putnam Ave, operated for decades in Greenwich, initially deriving its popularity as a destination for deep fried clams on hot summer nights before the advent of TV and air conditioning.
The Greenwich Library oral history project includes Penny Bott-Haughwout's interview with Arthur Gross whose parents Anna and George started the first Clam Box in Cos Cob in 1939 at the corner of the Putnam Ave and Salem Street.
Arthur worked at the restaurant starting as a young teen, and after returning from service in WWII, he resumed work at the Clam Box, along with his wife and sisters.
The original parking lot, where people often ate in their cars or on stools at the counter, was paved with crushed oysters, giving it a sparkly white finish associated with so many historic towns that line Long Island Sound.
The original restaurant, no more than a shack, was an instant hit for the Gross family. Anna and George and children lived in Port Chester and operated Cooper's Fish and Chips in New York City, near Grand Central Station. When they sought to relocate to the suburbs, they spotted a "for rent sign" on a little Cos Cob garage. With an investment of $400, the Clam Box was born.
In his interview with the oral history project Arthur Gross, who was about 14 when the legendary seafood shack opened, said besides fried clams the Clam Box sold fish and chips, fried shrimp and cold lobsters. A Coke was a nickel and fish & chips was 30¢. Bottled beer and ale was 15¢.
In his interview, conducted in 1986, Arthur Gross said as a teenager he was still in school, but would help out early in the mornings. In the summer afternoons, he'd go to the YMCA in Greenwich for a swim, riding his bike up old Put's Hill and back down again.
The Clam box was an instant hit. "My father made more money in three months in Cos Cob than he'd made all year in New York," Gross said. Initially the Clam box was a seasonal eatery, but the counter area was quickly enclosed and the operation was extended to year round.
"Nobody had any seafood items cooked the way he did," Gross said to Penny Bott-Haughwout during his 1986 oral history interview, adding that deep-frying was new to New England. "They didn't know what fried clams were or fried scallops or soft-shelled crabs."
Gross said there were imitations, but other restaurants failed to match the Clam Box deep fry technique. "We fired our clams at 375°, and they were seared very quickly, Gross told his oral history interviewer. "An order of fried clams would take 30 or 45," he said, adding that the kitchen was open to the public. "People got the aroma of the cooking," he said.
Gross said that his family thought the opening of the Merritt Parkway might help business, but it was mostly loyal Greenwich diners who formed the loyal clientele. He described Mother's Day the Clam Box as "the peak of the year."
All seafood was cooked to order at the Clam Box, with the exception of the chowder and shrimp cocktail. But, Mr. Gross explained that because people arrived famished, the offer of chowder or an appetizer relieved hunger pangs, and people could enjoy their dinner after an appetizer.
Gross said the Clam Box was busy late in the evenings, running until 2:00am because people would take late night drives and stop for a snack. That was before TV. And air conditioning. After World War II, people's patterns changed.
"They may have sent out for an order, but after the war we never stayed open as late as prior to the war," he told Bott-Haughwout.
The Clam Box operated at its original location through WWII, until 1946. Arthur Gross was drafted into the Army in 1944 and returned in 1946. By that time his parents had purchased property in the 400 block of East Putnam Ave for a new "big Clam Box," which opened in 1947.
Arthur Gross and his wife Priscilla met at Port Chester High School where they both graduated in 1943. Priscilla was encouraged to work at the restaurant. After failing at the cash register, she was reassigned to be a hostess, which she enjoyed.
The restaurant continued to grow in popularity through the 40s. In the summer of 1947, there were big lines to get in the restaurant. The new location accommodated 100 people at the counter and 100 at the restaurant, and had great potential for expansion, with 400 ft frontage. The Gross family expanded in the era prior to air conditioning, adding a seasonal room with jalousie windows and a patio. After air conditioning arrived, they put a roof over the patio and the air conditioning equipment on top of it.
Asked what was the secret of success of the Clam Box Mr. Gross said there was always a family member present. A true family business, both his parents, two sisters, his wife and himself spent time in the restaurant.
"I think, when you run an owner-operated business and you have dedicated people working for you and with you, the customers realized that they were getting service as well as good food," Gross said, adding that the reasonable prices were also a hit.
"A man could perhaps feed his family very well for under ten dollars," Mr. Gross said.
The fish arrived fresh daily from Fulton Fish Market. "We sent a man from Greenwich to New York City five mornings a week," he said. Mr. Vito Licata, who lived in Cos Cob, went to the market for all the seafood products, leaving at about 3:00am and delivering to Cos Cob around 10:00am.
Gross said the Clam Box began taking reservations in about 1960. "We found out that by not taking reservations, you lost people," he said. "If they made a reservation, they had an obligation to come and 99% of people showed up for dinner." The last expansions to the restaurant took place in the early 1960s.
The second location, the "big Clam Box," also had private rooms beginning in the 1950s, where groups like the Rotary Club had their Monday meetings. Also the Lions Club and "the Soroprtimist ladies." And there were tour buses.
In the postwar prosperity, the Clam Box became a destination for travelers up and down the east coast. In addition to the Arthur Gross's parents, Mr. Zakos was a manager who would ultimately became a partner and run the Westport location in 1940.
A memorable moment for Mr. Gross was the night a local woman, Mrs. Butler, found a pearl in her raw oyster during dinner with her husband. Mr. Butler ran home for his camera and the photo appeared on the front page of Greenwich Time the next day.
The restaurant also became known for its "double drinks." Gross said they would serve a double drink and charge for one and a half the price of a single. "We always felt that we were the type of restaurant where people would order a drink, and very seldom would order two. … We served an extra-large drink, and it was a good drink, very popular."
The restaurant benefited from the commitment of many longtime employees like Dorothy Doeberl who worked at the Clam Box for 40 years. Arthur's parents stopped working in 1957, leaving him and wife Priscilla to run the operation.
Arthur ultimately made the decision to close the Clam Box in 1985.
Asked by the oral history interviewer precisely why, he replied, "There was no future."
Though he described the closing of the Clam Box as the end of an era, he said his sons found out they could make just as much money working in other businesses, but with less headaches.
What were the headaches? Mr. Gross said it was always a challenge getting enough staff willing to work nights and weekends. Summer staff was tricky because college students, who worked as waiters and waitresses, would go back to school in late August, when the restaurant needed them most.
September 29, 1985 was a sad day in Greenwich. On that day The Clam Box closed.
See also:
32nd Anniversary of Grim Event: Collapse of Mianus River Bridge, June 28, 1983
---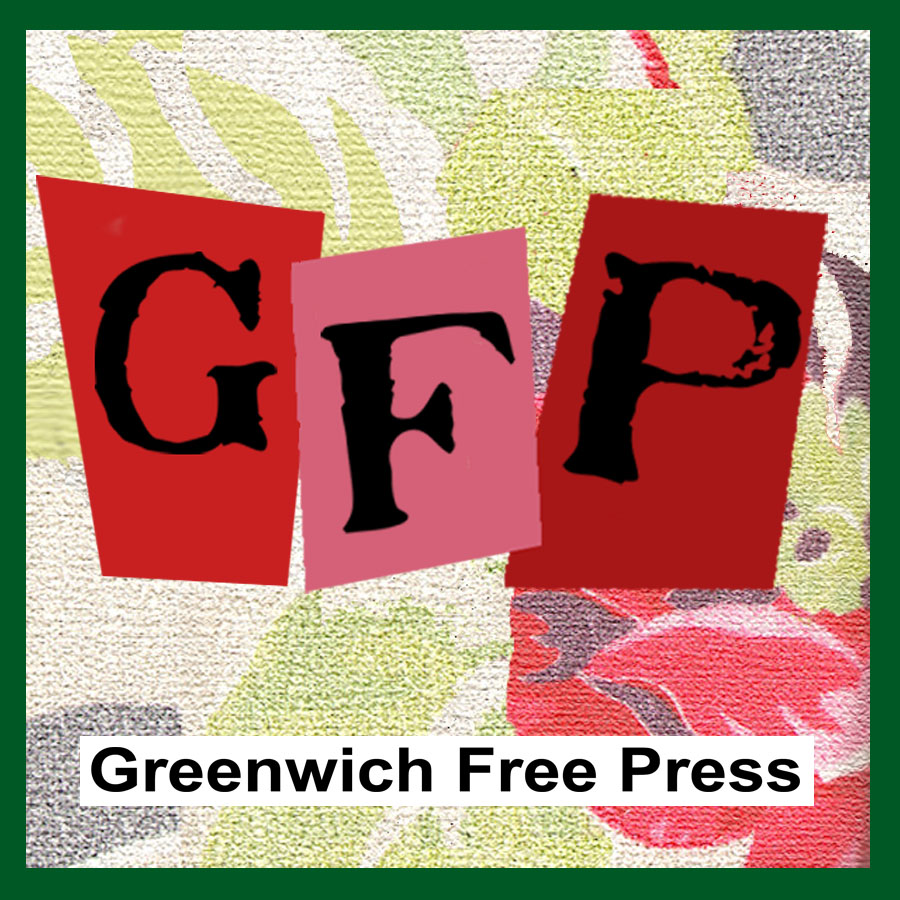 Email news tips to Greenwich Free Press editor [email protected]
Like us on Facebook
Twitter @GWCHFreePress