You might say Connecticut-based sculptor Donna Forma plays with sticks. "If I need a particular shaped piece of wood, I'll go into the woods to nature to find it, it's there, Nature and I play together. I move from wood to copper to glue to mica to threads to handmade papers, horse hair, dog fur, roots, seaweed, etc."
This alluring, petite woman collects, gathers and finishes all the works herself – the weaving process merges threading, mashing, sawing and pounding. For works named 'Shelter' and 'Layers,' Forma says "I place hand made paper (which mimics the wood's texture) on top of bark and walnut shavings which were clamped in a steam box to create the forms."
Having the time to sit and behold these organic shapes, many seem like something is waiting to be born from out of them – a blossoming, an awakening.
Some forms seem to be protecting something inside, and make you wonder what might be waiting to emerge.
Her materials are natural or manmade – made to look natural.
"My pieces are often types of shelters, nests, hives – all metaphors of life not knowing if the protection is really safe or a threat – as is a wasp nest, bee hive, etc." Most of her works are very large, she likes thinking of herself as the insect or animal building out – a ship in a bottle perhaps.
Now through June 22, Flinn Gallery will exhibit her large-scale organic sculptures, and six smaller pieces. An avid gardener Donna always is looking intimately at natural forms.
"My favorite materials are actually worked with the natural elements of rain, wind, snow, ice, pulling parts outside for periods of time to meld with nature. So in a sense not only am I working with her, but playing with her,"
The curators, Debra Fram and Cynthia Whalen visited Donna's rural studio in Canton, CT and were shocked at the scale of the work and the meticulous, thoughtful workmanship of the pieces.
At the opening…
Forma began as a traditional realist artist / sculptor… gradually working on these large-scale pieces. Imbedded in these works you can imagine the influence of the human form.
"My work is always evolving as natural forms do in the elements, as time goes by. Bob Dylan said it well "… the winds of changes shift." (Forever Young)
Layer upon Layer: Donna Forma runs through June 22, 2016
The Flinn Gallery hours:
Mon – Wed, Fri, Sat 10:00 am – 5:00 pm
Thurs 10:00 am – 8:00 pm
Sun 1:00 pm – 5:00 pm
Greenwich Library, 2nd Floor, 101 West Putnam Avenue, Greenwich. Tel. (203) 622-7947
---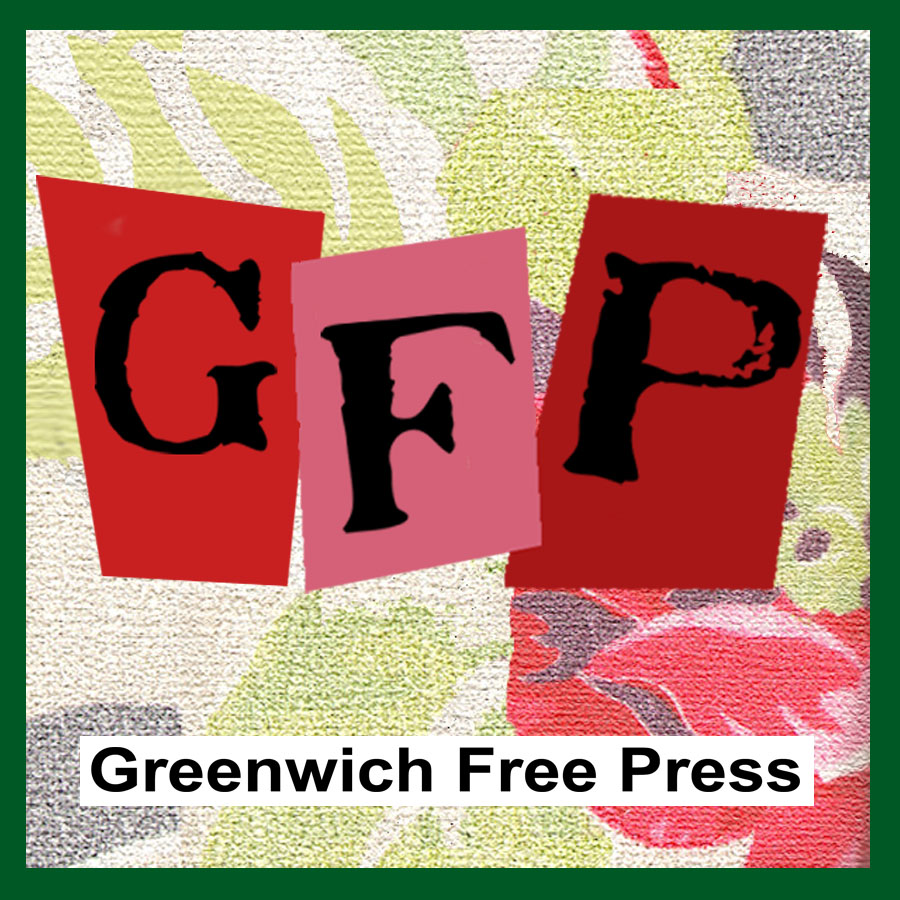 Email news tips to Greenwich Free Press editor [email protected]
Like us on Facebook
Subscribe to the daily Greenwich Free Pressnewsletter.