Complementing a similar popular exhibit ten years ago, this exhibit seeks to highlight several current League artists and their varied and interesting work. The artists are award winners at the Art Students League.
The eight artists of different genres working in different materials, have thoughtfully and successfully been selected by curators Linda Butler and York Baker. The result is an assemblage of artworks that are diverse, but also complementary to each other.
One of the artists in the exhibition, Henry Finkelstein who teaches at the League, compares his colorfully beautiful landscapes to musical pieces. He states that his source of inspiration is rooted in his inner emotion and the vibrancy of his artwork is testimony to this fact.
Artist Sonomi Kobayashi who was born and raised in Japan and is now a New York based painter and printmaker. She is interested in science, physics, stars, nature, and spirituality and her work is organic and abstract. She mentions "my recent paintings are painted on yopu paper with alcohol ink, making for the perfect condition for control."
Elisabeth Page Purcell creates stone sculptures which reveal and enhance the innate qualities and integrity of the stone itself. The works are abstract structures and natural forms with a feeling of softness and sensuality. The artist sculpts with a community of artists for 2 1/2 months each year in Pietrasanta, on the coast of northern Tuscany in Italy. "It is hard work … torture leads to ecstasy," says Purcell.
Kathleen Gefell layers vivid colors using a palette knife for her glorious landscape paintings. She explains " I am crazy for color and shape… and the way nature can order itself."
Other artists Thalia Chantziara (Charcoal and oil), Rodolfo Edwards (Mixed Media), Will McDonough (Still Life) and Jeff Atwood (Etching), each try to recapture and interpret the world around them in their own unique way.
The ensemble of the pieces created by these eight artists are a harmonious and meaningful representation of the artistic process that brings enchantment to the viewer and makes the experience wonderfully rich.
AT THE OPENING, May 3, 2018

Interesting history of Art Students League:
Art Students League is an independent art school founded in New York City  in 1875 and run by and for artists.
Since its founding in 1875, anyone, regardless of artistic ability or background, could study art at the League with minimal or no entrance requirements. Founded by artists, for artists.
Throughout the century, artists like Louise Nevelson, Alexander Calder, Georgia O'Keefee, Norman Rockwell, Man Ray, Jackson Pollock, Lee Krasner, Robert Rauchenberg, Roy Lichtenstien, Mark Rothko, Helen Frankenthaler, and Cy Twombly have been students at the League.
In 1892, the League moved to 215 West 57th Street, (from their original 5th Avenue and 16th Street location) where they've remained since. Yet, a group of passionate artists alone wasn't enough to keep this institution running for over a century; the school probably would not have lasted without securing real estate, for which investors and other patrons played a key role.
The school was unique because it didn't adhere to or promote to one artistic style. Students chose their own path of study and teachers taught diverse and even conflicting styles like classical and abstract.
In recent years, the Art Students League added a certificate program to their offerings, giving interested students a more formalized, 2-year or 4-year program that requires a year of fine arts experience.
This is Flinn Gallery's finale exhibit for the 2017-18 season. The show will be on view until Thursday, June 14.
EVENTS:
Thursday, May 10, 10:30 am –  Artist Talk:  Henry Finkelstein
Sunday, May 20, 2:00 pm – Artist Talk:  Group discussion and TAX-FREE SALES DAY
Flinn Gallery is located on the second floor of the Greenwich Library, 101 West Putnam Avenue, Greenwich CT. The gallery is sponsored by the Friends of the Greenwich Library and is open daily Monday to Saturday 10:00am-5:00pm, Thursday until 8:00pm, and Sunday 1:00-5:00pm. All works are for sale.
Flinn Gallery is a not-for-profit and volunteer-run gallery featuring 6 art exhibits annually in all mediums from a wide range of periods, visions and techniques.  Artwork is for sale and commissions from sales support the programs of the Friends of Greenwich Library.
---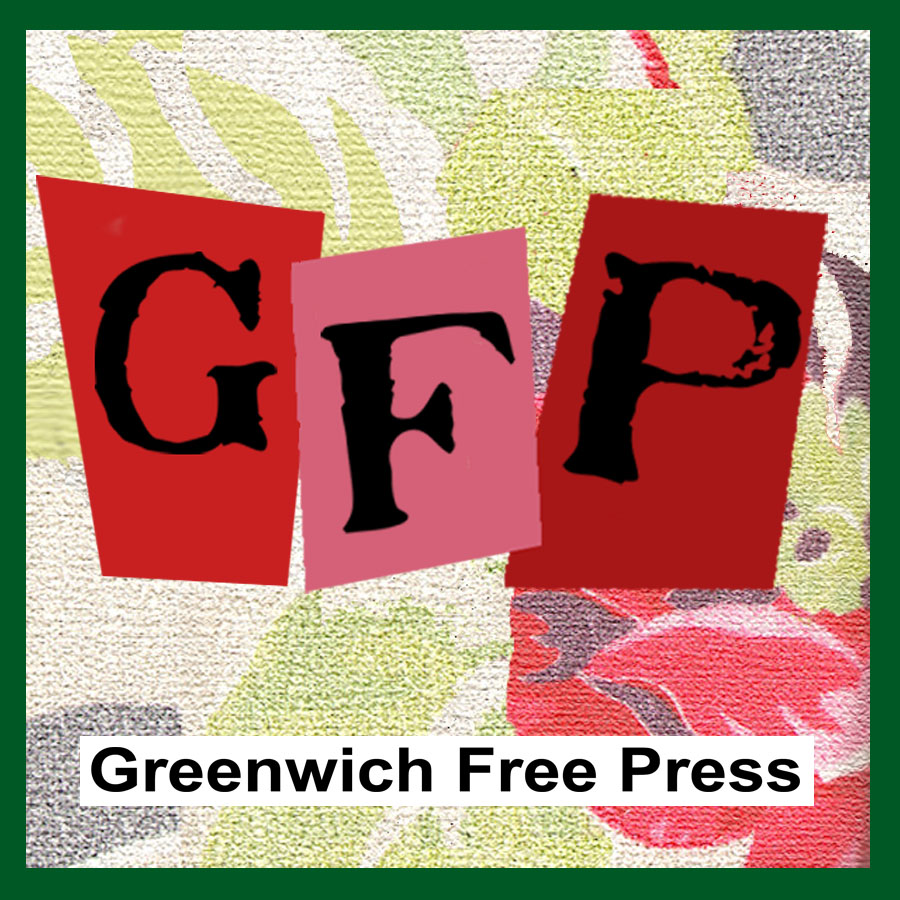 Email news tips to Greenwich Free Press editor [email protected]
Like us on Facebook
Subscribe to the daily Greenwich Free Press newsletter.