With college on the horizon, two newly minted Greenwich High School AVID graduates, Miguel Orellana and Jacob Hernandez, this week expressed their gratitude to the AVID program and their teacher Frank Kovac.
Because of AVID, which stands for Advancement Via Individual Determination, the boys said college became a possibility, if not an expectation, for the first time in their lives.
"AVID always gives us that extra push," said Miguel. "They help us with a foot, and we go the extra mile."
Jacob, who said his focus on academics and the possibility of college, didn't happen overnight. "After sophomore year I got the 'Turnaround Award,'" he said. "I stopped skipping classes. My turning point was Mr. Kovac and Ms. Adelsburg (the site coordinator for AVID at GHS) who gave me the boot to the butt."
AVID, which is an elective program that targets students in the academic middle who have the desire to go to college and are motivated and capable of completing rigorous curriculum, has gained traction in Greenwich Schools. This spring the first AVID class, the "Sweet 16" who graduated GHS in 2013, finished college.
The AVID program is so successful that the years following the class of 2017 will have not just one section, but two.  Mr. Kovac said the program's success came after the initial skepticism.  "Some kids thought it was like a learning center or that it's a place to get help with homework," he said.
AVID students like Miguel and Jacob are first in their families to attend college.  They are two out of the 24 graduating AVID class members in the class of 2017.
Not one to brag, Jacob was prompted by Mr. Kovac to acknowledge how many colleges he applied to: Nine. How many acceptances? Nine.
Miguel, who credits AVID with introducing him to the concept of delayed gratification, said he went from 2.3 GPA during his freshman and sophomore years to a 4.0, with no weighted classes – a perfect GPA. "We cannot settle for mediocrity," he said.
Of his incentive to raise his GPA, Miguel didn't hesitate.  "Feeling the disappointment from Ms. Adelsburg was the first time I felt disappointment within myself," Miguel said. "I pictured a hallway of endless doorways, all of them representing opportunities, and some were already closed."
Miguel said it finally hit home that Greenwich afforded him so many opportunities, and that he didn't want to waste them.
Working in the Greenwich Country Club tennis shop from 9-5 on Saturdays and Sundays, and 40-60 hours a week in the summer at the club's snack bar, Miguel said part of his epiphany came in reconciling his parents' and older sister's hard work at the country club with the opportunities he was being offered through Greenwich Schools.

"One of the most difficult times was realizing I was throwing away the sacrifice my parents made for me," Miguel said, adding that his parents came to Greenwich from Ecuador when he was just two. "Working 14 hour days and barely getting any time off. All they wanted was for me to have a better future."
The boys had Frank Kovac as their AVID teacher all four years at GHS, and that continuity had benefits. Beginning next year, Mr. Kovac will have a new group of freshmen, and shepherd them through their entire high school career.
"We identified Jacob and Miguel in middle school as students who had potential and they were interviewed during 8th grade," Mr. Kovac said. "At the end of 8th grade we had a contact signing. It's similar to signing with the NCAA, but it is an important part of getting everyone on the same page in terms of expectations."
At 17, Miguel and Jacob are grateful that they have a chance to pay it forward. In their senior internships at Central Middle School they say they enjoy connecting with 8th graders who are already identified and signed up for AVID in the fall.
While wanting live up to teachers' and parents' expectations goes a long way to motivate the boys, for Miguel, a trip to Ecuador last summer brought his transformation full circle.
Accepted to Global Glimpse, a program that brought Miguel to teach English in a rural community in the mountains of Ecuador, Miguel had a memorable experience. "A big thing was sustainability. We helped build a structure for a market so that one of the leaders in town could sell tortillas," he said with a measure or pride. After completing the Global Glimpse program Miguel had a chance to meet family members for the first time since leaving 15 years ago.
"Their public school is an absolute joke," he said. "And the only private school is a Catholic school where  the $75 a month tuition was too expensive." Miguel said a cousin his age had described her peers turning to drugs and alcohol. "That is the option for kids my age. That made me realize the opportunity I had."
Jacob said AVID taught him the value of networking and connecting with adults, a concept that was the theme of a speech he delivered at last week's graduation ceremony.
"I wrote my speech about networking, where you pursue people and experiences to further your career," he said. "My mom gave me the strength to get through, and AVID gave me that last boost."
Through networking Jacob landed an opportunity to attend a three-day conference in Wisconsin where students delved into solutions to close the achievement gap.
While rewards, accolades and college acceptances are recent for Jacob and Miguel, it was four years of daily grind that led to the positive outcomes.
The boys explained that all 24 AVID students met with Mr. Kovac during their block schedule just like any other class.  "It's one of our six-block classes, so we meet almost every day," Miguel said.
The students are assessed by Mr. Kovac, receiving both a grade and feedback on their efforts.
"We have lessons plans and study sessions called tutorials, and Socratic Seminars, which is a cool method of discussion," Miguel explained. "The tutorials have a decent impact – it's 60% of our grade."
"We have lessons plans and study sessions called tutorials – and Socratic Seminars, which is a cool method of discussion," Miguel continued, adding that during a recent AVID visit to UConn Stamford, he was pleased to see the college students using the same study methods.
The UConn visit was just one of several. The 11th grade AVID students visit city schools including NYU, Pace University and John Jay College.
"When they were freshmen they were silly and loud on the bus," Mr. Kovac recalled. "When they got older, they just got on the bus and fell asleep."
Miguel said he likes to champion the AVID program and explain how it works to those who are unfamiliar.
"I tell them it's a deep, intense program with aspects of college preparation, but through our experience and interaction in the class, it helps with networking and helps us develop a family within AVID," he explained. "We have group chats and call each other at midnight. If we see someone slacking, we constructively criticize. 'Why are you watching Netflix and not doing homework?' That's motivation," he said.
As the boys begin to reflect on their high school experience, they say the presumption that GHS would be a gateway to college was at first a foreign concept.
Right now, at his Central Middle School internship, Miguel said he has met sixth graders who are already talking about college. "There are 6 graders who already know they want to go to Cornell and be a neurobiologist or they say they want to go to Harvard and study law," he said.
In Greenwich, where so children have the expectation of college imprinted from their earliest years, to lack that expectation can be isolating.
"One of the criteria is to be either first generation to go to college, or be from an under represented group in college, or have extenuating circumstances that would prevent you from having the circumstances and support," Mr. Kovac said, describing the ideal AVID candidate.
"Sometimes you need someone who believes in them when they don't believe in themselves," Mr. Kovac said.
The college acceptance letters are sweet, but for many AVID students finances can be a stumbling block, and no one wants them to graduate with a lot of debt.
Toward that end, the Greenwich Alliance for Education the non-profit that was key in bringing AVID to Greenwich Schools and remain a partner in the program, also work to raise money for scholarships for AVID students. They note that beyond tuition, costs can ratchet up even further when a student has to factor in the price of plane tickets, health care, meal plans, and the tab at the school store.
Jacob is headed to Eastern Connecticut State University and Miguel is headed to UConn Stamford. As with other AVID students, they had other acceptances.
But, as Mr. Kovac explained, an offer of financial aid package that offers $20,000 out of a $55,000 annual tuition can still leave a student with significant debt.
Jacob, the son of a single mother who works as a bookkeeper 60 hours a week, often working overnight shifts, said he will insist on taking out his student loans in his own name.
"This AVID class break the stereotypes of Greenwich students. We're not all wealthy," Miguel said. "We depend on financial aid. AVID helps us through FAFSA and scholarship applications."
The good news is that the AVID class of 2017 collectively received nearly $2.5 million in merit scholarship awards over the four years.
See also: 'The Triumphant 23' Have Their Moment: GHS AVID Class of '14
Jumbo GHS AVID Class of 2018 Welcomed with Fanfare
---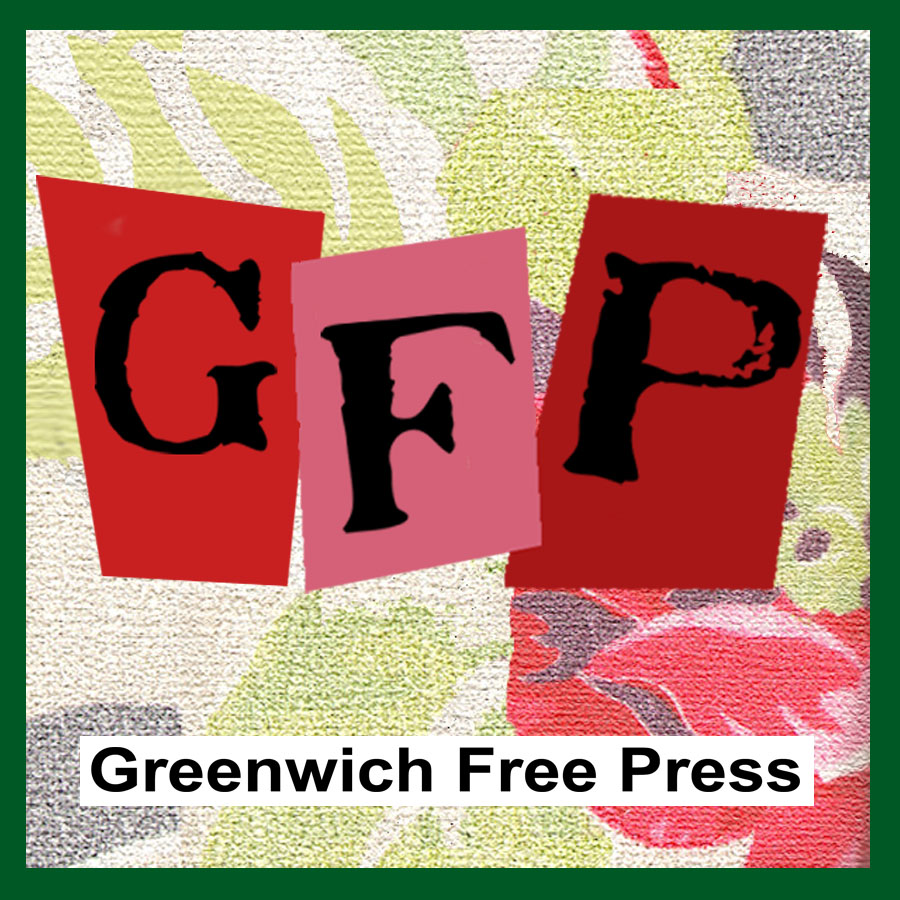 Email news tips to Greenwich Free Press editor [email protected]
Like us on Facebook
Twitter @GWCHFreePress
Subscribe to the daily Greenwich Free Press newsletter.