By Leslie Yager
A total of seven GHS girls are interning at North Mianus School this spring, though in the past there are usually an equal number of boys. Greenwich Free Press had a chance to check in with the interns as they near the mid-point of their six week internships.
Sabrina Manero said she feels right at home interning with Ms. Chenot, the music teacher who had been her music teacher when she attended North Mianus School. Manero said she does a lot of grading, helping students with material and assisting with with tonal assessments, which she describes as very time consuming for the music teacher to do on her own.  "It's great because it frees up the music teacher a bit," she said.
Manero, who is headed to Tufts University in the fall, said she is looking forward to joining a choir or a cappella group in college. In fact, she said, at Tufts, the Beelzebubs, or "The Bub," a male a cappella group, provide the vocals for the fictional a cappella "Dalton Academy Warblers" on Glee.
Art interns Isabelle Carter and Patrice DiChristina said they'd been busy making 70 frames for student artwork, as well as cutting, wrapping stapling, but that the work goes by quickly.
"It's cool because we also get to work with the kids and make suggestions," said Carter who mentioned that the students are working on paintings of flowers inspired by Georgia O'Keeffe.
Jordan Larkin, who is interning in Ms. Foster's kindergarten class said, "I just love it." Larkin, who is headed to Ohio Wesleyan University to major in elementary education in the fall said, "It's great because the kids take a liking to us. Plus, it's nice to see them improve in their reading."
Larkin said that when she feels stressed a bit, the kids always maker her laugh and she really enjoyed participating in some of the games with the children last week during field day.
Fourth grade intern Sydney Doyle, who is headed to St. Mary's College in Notre Dame, Indiana in the fall, said, "We're just really happy to take some work off the teacher's hands. This lady just had a baby and is moving, so I'm helping her prepare 80 binders for next fall, because she'd have to do all this after school or over the weekend."
Marroquin and Valdez, who are both headed to NCC in the fall are interning in the lower grades, with Marroquin assigned to 3rd grade and Valdez helping in 1st and 2nd grade classrooms. Marroquin said she enjoys eating lunch every day in the cafeteria with her younger sister, who attends North Mianus School.
Asked what surprised them when they started their internships, five of the seven girls said they'd gotten sore throats and bad colds their first week. Still the girls laughed it off, saying that it was par for the course. They also agreed that field day was a blast and that the kids were divided into six color groups.
"They really got into it," said Manero, describing glitter Mohawks, pink bowties and all manner of school spirit channeled through the event. "The kids had so much fun. And the gym teachers made it so special," the girls agreed, adding that there was a Dr. Seuss theme for several of the games and that one of the most clever challenges was to pull candy kisses out of piles of whipped creme — without hands.
The girls also agreed that they were made to feel very welcome in the school by principal Angela Schmidt and that the school has what they describe as a 'happy atmosphere.'
Suddenly feeling very old, the girls all marveled at the advances in technology at the grade school level in just a few short years. "They use iPads. They all have them. And all the classes have  Smartboards," said Manero. "We used to use Leap Frog and there were those big computers in the computer lab. Now they all use iPads with apps."
Related Stories:
_____________________________________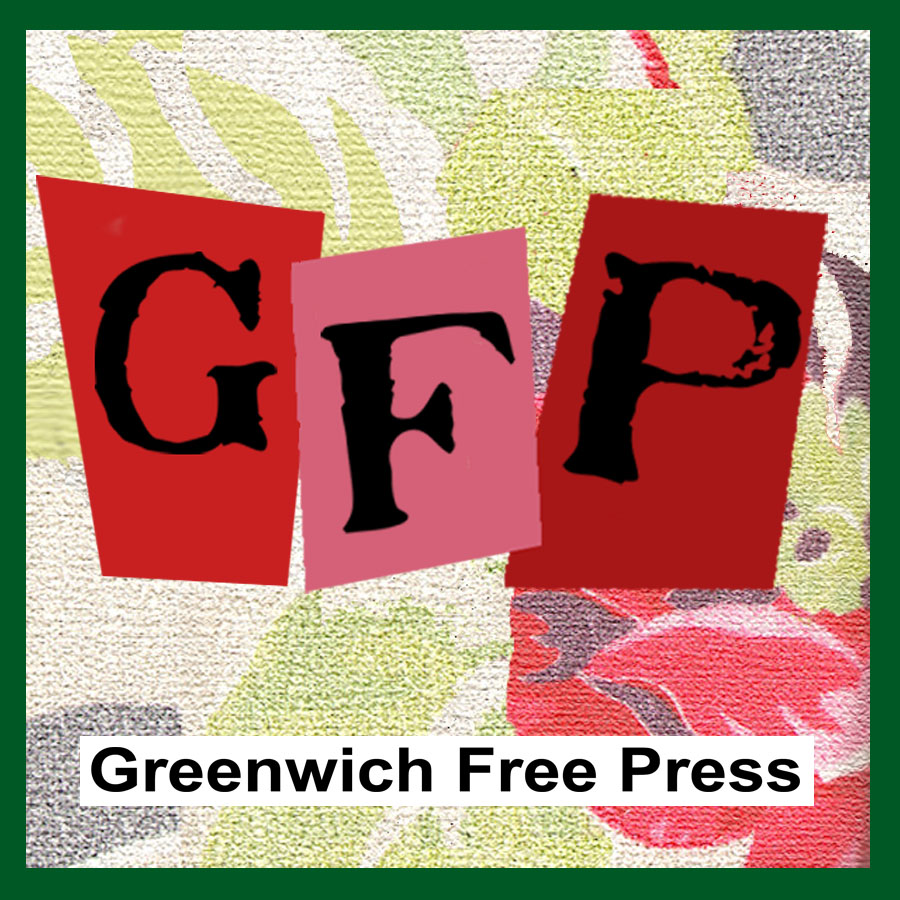 Email news tips to Greenwich Free Press editor [email protected]
Like us on Facebook
Twitter @GWCHFreePress
Subscribe to the daily Greenwich Free Press newsletter.