By Leslie Yager
Whether you have room in your home for a pet or not, it's worth a trip to the Best Friends three-day Super Adoption Event at Westchester County Center in White Plains, which runs through Sunday, April 27.
The variety of pets for adoption is so broad, it's even possible to seek a particular breed dog and age of a dog and find him or her waiting for you. From Pekingese to Poodle. From Pit Bull to Husky. The super adoption event features hundreds and hundreds of adoptable dogs.
Then again, you might fall for a dog you wouldn't have thought you were looking for. That was the case for Shannon McGarity, who traveled to White Plains to look for a senior dog. Her beloved Emmett, a Rhodesian Ridgeback passed away some time ago, and it took a while before she was ready for a new pet. Tears welled in her eyes just to mention Emmett.
But, over the course of several hours moving among the rows and rows of pens,  McGarity said she spotted Bradley, the four-month old Hound-Beagle mix from the south.
"He was sweet and goofy," McGarity said.
Indeed Bradley was a perfect combination of calm, alert, and affectionate.  At the end of the day, the big puppy headed home with Shannon to Manhattan.
The Best Friends organization has some traditions that, even the volunteers admit bring tears to their eyes. When the doors of Westchester County Center open to hundreds of potential adopters first thing in the morning, they are greeted by a fleet of volunteers in a standing ovation and loud applause.
And, after each pet is successfully adopted from among the hundreds of animals in rows of pens, the volunteers in the foyer ring a bell and everyone drops what they are doing to give a round of applause. Families receive generous bags of swag — doggie goodie-bag if you will – before moving to the photo booth where their pictures are taken with their new additions.
The cats are in a separate room, for obvious reasons and are transported through the main floor and past hundreds of dogs to the foyer, where they receive equal fanfare.
Taneka Bryant of Mt. Vernon was pleased as pie to have adopted her new cat, "Night," whose name she intended to keep.
By Saturday afternoon, the bell was ringing every few minutes. One after the next, families emerged from the double doors from the main floor and were greeted with a standing ovation, swag and a photo opportunity.
Around 1:00pm Ryan Kaegi was applauded for adopting lab mix who was rescued from Brooklyn. the Kaegi family live in Montrose, were a bit overwhelmed with the attention, as was their puppy.
The Hatzilouloudes family of White Plains — Tommy and Laysaha — adopted "Chewy," a two-year old Pekingese have had dogs before, but said this was their first rescue.
Best Friends volunteer Greta Palmer said the goal of the weekend for adoptions was a total of 400. She said that on Friday, the first of the three day event, resulted in the adoption of 99 dogs.
"Lots of animals are leaving. There is every kind of dog here. There is so much variety. The event showcases the variety of animals that are available for adoption," Palmer said.
"In fact, more than 25% of animals in shelters are purebreds," Palmer continued. "The goals of the event is to educate people that you can adopt any type of dog, any breed, and you don't need to buy your pet from a pet store."
"At Best Friends, our goal is to promote adoption and increase awareness that pet stores are getting their pets from breeding facilities where animals live in deplorable conditions and never see the light of day," Palmer said.
"We are seeing a trend in the way pet stores do business," she continued.
"They are changing their business practices. It all boils down to the power of the purchase. If you don't shop at the pet store, and chose rescue, everything changes. Several states have even passed legislation requiring pet stores to sell rescues. California is leading the way."
Proceeding from the foyer to the main floor of the convention center where hundreds and hundreds of dogs hoped for a permanent home, Jon O'Dell , 28, of Newburgh, New York said he said he had grown up with dogs, but that the brindle pit-mix puppy he selected would be his first dog.
O'Dell said he bought a house last year and that it would be complete with a puppy. He said the dog had yet to be named, but was certain he'd picked the right one.
Not a minute later, the Zottola family from Danbury were headed home with their first family pet. "She's a Staffordshire Terrier," said Toni Zottola. Her husband Mike said that was what they had been looking for and that they were familiar with the breed because a lot of their friends with young families also have pit bull type dogs.
The surprise twist to the Zottola's story of adopting the four-year-old dog named Laura was that she'd recently had puppies. They learned of the puppies, who were also at the event available for adoption after they had picked her from hundreds of dogs at the event.
Dozens of volunteers Best Friends worked throughout to the day to greet and assist visitors and potential adopters.
The well-trained fleet of upbeat volunteers go out of their way to make everyone feel welcome. The goal of Best Friends is "no homeless animals."
Palmer said that on Friday 99 animals were placed in same-day adoptions, but that on Saturday and Sunday the organization anticipated to meet their goal of 400 adoptions.
The super adoption event continues through Sunday, April 27 11:00am – 4:00pm. Admission is Free!
Related Story: Best Friends Super Pet Adoption Event Runs Friday through Sunday
______________________________________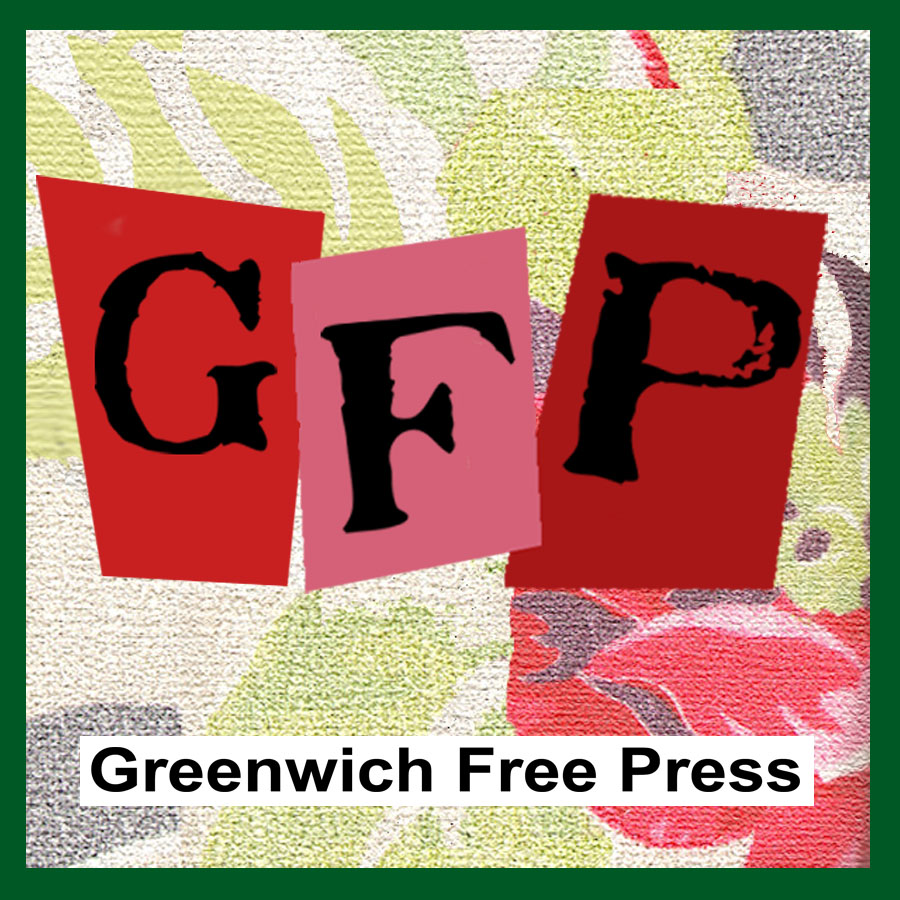 Email news tips to Greenwich Free Press editor [email protected]
Like us on Facebook