Greenwich High School students on Thursday held a press conference for local media in headmaster Dr. Winters' office in which they defended the decision to hold the event indoors and to bar media from their "Unity Rally" the previous day, which was otherwise known as national walkout day.
Across America students walked out of their schools to honor victims of the Parkland, Florida massacre and demand that legislators pass gun reform. That did not happen at Greenwich High School. The event, according to Dr. Winters and the student organizers was deliberately non-political.
"Yesterday was just the beginning. If it was about the NRA it would get so so divisive," said Alissa Landberg, senior class president. "We wanted everyone to be united yesterday.
"It was a little disappointing that after an event that we had worked so hard to create, the immediate narrative was solely about the media presence at the school," said Willa Doss. "For us as students that was disappointing to see."
"We understand the press is disappointed in the decision yesterday, but the superintendent and all of us are committed to putting clear guidelines in place that will give the press more clarity and when they'll be involved and when we'll have things that will be closed school," Winters said.
In an editorial about Wednesday's media ban, Selectman Sandy Litvack asked, "What safety concerns do a few reporters from our local media present? I can say without fear of contradiction that anyone who has met or dealt with them has no fear for their safety."
Litvack continued, "I do not know how many students would have walked out absent peer and other pressures not to do."
Avery White, a junior at GHS told GFP, "I am in awe of the students from Parkland. Their voices are heartfelt and powerful, so I am looking forward to joining their movement next weekend in NYC. The "walk-in" at GHS was quiet. The March for Our Lives will be loud."
Winters said the words gun control, NRA, and arming teachers were intentionally not mentioned once on Wednesday.
GHS student government leader Greg Goldstein made no apologies to the media.
"Our message got out because we had 2,700 kids in one room, and all of them felt  that source of empowerment, and now we hope that to have a generation around the nation that has that same feeling of empowerment and they'll go out and change the world…..whether the press was there or not."
The press conference featured the GHS headmaster and the five students who made speeches on Wednesday. Their speeches were posted to YouTube and a link was sent to the local media a few hours after the event.
A reporter from Greenwich Time asked the superintendent about the media being banned because of a "safety threat" and asked her to clarify whether there was indeed specific threat.
"I didn't know if someone would come in who wasn't a known person," Gildea said. "It was not about keeping the story out, or not sharing the story, but keeping safety in. We had 3,000 people to keep an eye on."
Still the five members of the local media who attended the press conference  – one  each from Greenwich Free Press, Greenwich Time, Greenwich Sentinel, WGCH 1490 and Channel 12 – asked if the no-media rule would become the new normal.
Dr. Winters answered for the students by saying individual events will be considered on a case by case basis.
Willa Doss said the decision to hold the "unity rally" rather than a walk out factored in that there are a half dozen entrances to the school.
"If there was a walkout, everyone would be streaming out different doors and we wouldn't be together, but in the student center there was a sense of unity and intimacy," she said.
"I do feel that students should not be punished for that ultimate decision for the press not to be here. That was something that we could not control," Willa continued. "We want our focus to be on celebrating our huge accomplishment."
Willa later said that she and Sophie Lindh are on the executive board of the GHS Young Democrats Club, where they wear "a different hat" and focus more on gun control.
"Personally gun control is something we feel very strongly about," she said, adding that two freshmen recently started a club called Students Against Gun Violence and the groups plan to collaborate.
As for the event not being a walk-out, Greg Goldstein said the event was powerful for students.
"The students wanted to be together in one room and not have people randomly scattered around the school.  The students led this event and enjoyed this event. It was for the students." – Greg Goldstein, GHS student government leader
Ken Borsuk of Greenwich Time asked Goldstein, "What was powerful about the message, it seems it seems it's skipping the issue."
Greg said that usually the student center is loud with everyone talking, but during the moment of silence "you could not hear a peep," adding that it was powerful when 2,700 students shouted, "Enough is enough."
Winters also reflected on the significance of the event.
"…to look out at 2,700 people – students and staff – all facing the flag, showing their patriotism, showing their love of country, saying that this is the future generation.   They'll be the ones advocating their causes," Winters said. "To look out at a sea of young people and staff with tears in their eyes …Finding common ground. There was no violence, no agitation."
"It was respectful and non-political," Winters said. "The youth are starting to find their voice. That's what democracy is built from."
Borsuk asked who made the decision to hold the press conference? "Was it because of the criticism in some circles that the press wasn't allowed?" he asked.
Winters said the administration, in conjunction with the superintendent, made the decision to hold the press conference because the students had been fielding questions from multiple media outlets, and are busy with homework.
WGCH's Jim Campbell asked specifically why the media were not invited.
"It was a student led really," Winters said, repeating that the media were provided with a link to a video of the speeches. "It was a great example of putting aside their politics and uniting around that the message that schools need to be safe."
To accommodate the event on Wednesday, there was no assigned class for 17 minutes. Students who didn't want to participate went to the media center. Dr. Winters said there was a single student who chose to walk outside, and was allowed to do so.
"We had a lot of police presence here out of an abundance of caution," Winters said. "We thank Greenwich Police for their really strong showing."
At 8:30am on Thursday morning, Dr. Winters paused the press conference to make his daily announcements over the PA system.
He referred to school shootings as a mostly American phenomenon that must end, and urged students to follow simple steps to keep everyone safe:
"If you see something, say something. Communicate with adults through anonymous alerts. Be vigilant. ….Don't open external doors to anyone, not your best friend, not somebody who comes up and knocks on the door," he said in his announcement. "Commit to small acts that help others feel connected to our school. … Engage in your community. …Register to vote. …Debate with people with different perspectives," Winters said.
See also:
Litvack: Restraining media's ability to report is a step in quicksand
Media Banned from "Unity Rally" at GHS. No "Walk Out" Allowed
---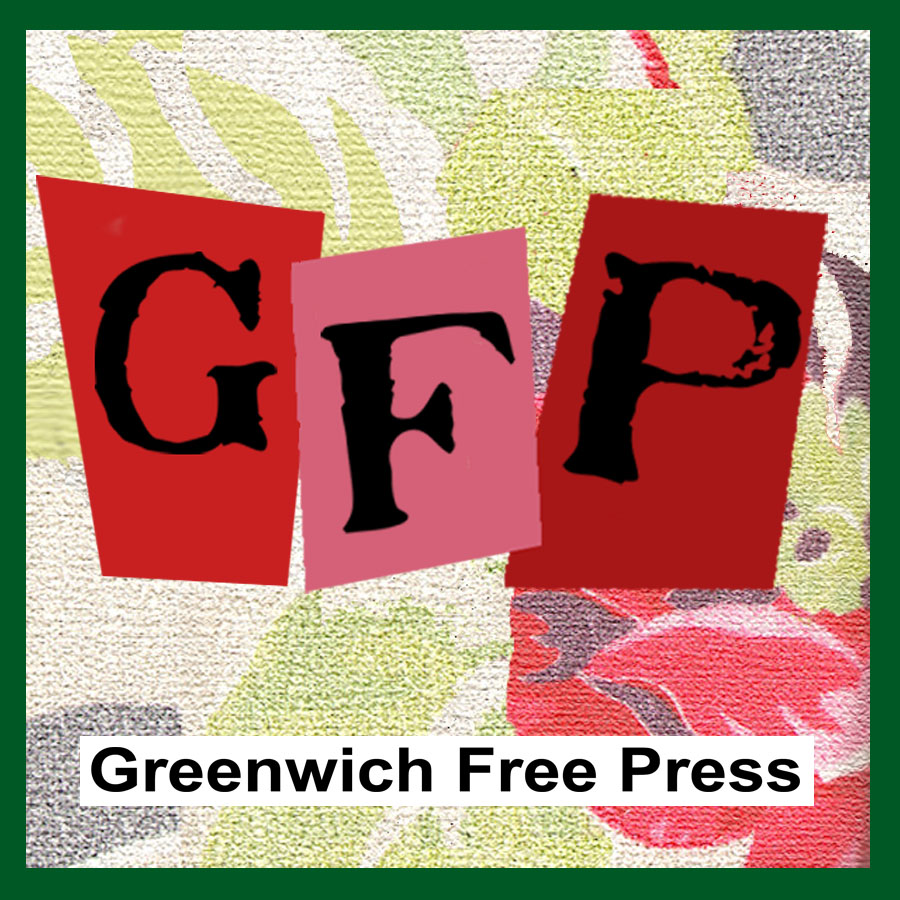 Email news tips to [email protected]
Follow us on Facebook and select "See First"
Twitter @GWCHFreePress