Superintendent of Schools Dr. Sal Corda announced on Wednesday that he has appointed four highly qualified internal candidates to leadership roles:
Glenville School Assistant Principal: Kathleen Ramirez, effective July 1, 2017
North Mianus School Assistant Principal: Kathleen Brunswick, effective immediately
North Street School Assistant Principal: Michael Reid, effective July 1, 2017
Western Middle School Assistant Principal: Kerry Gavin, effective immediately
"I am pleased that we are able to appoint these exceptional leaders from within the ranks of an excellent teaching staff," Dr. Corda said in a release on Wednesday afternoon. "These appointments indicate the value of capitalizing on the training and development we have provided to our staff."
Corda said the appointments reflect the district's belief in their staff and value they bring. "There is opportunity to advance one's career and personal professional growth within the system," he said.
The assistant principal appointees were selected from among a highly qualified pool of internal and external candidates after a comprehensive recruitment and interview process.
NORTH STREET SCHOOL ASSISTANT PRINCIPAL
Currently a Greenwich Public Schools Instructional Coach, Michael Reid has been appointed Assistant Principal at North Street School. Mr. Reid has been an educator with the Greenwich Public Schools since he began his career in 2006 as an elementary teacher.
"In his role as instructional coach, Mike Reid has been an integral part of the growth, development and success of the North Street School staff as they have unpacked the new standards and implemented the new curricula," said North Street School's Principal Jill Flood said. "Mike's demonstrated ability to be a leader and interact collaboratively with others, along with his level of instructional expertise, his dedication and commitment, and his approach to problem solving and decision-making will serve the North Street Community well."
Mr. Reid received a Bachelor of Arts in economics from Connecticut College, New London, CT in 2002; a Master of Arts in teaching in elementary education from Sacred Heart University, Fairfield, CT in 2006; and a sixth year certification in differentiated learning from University of La Verne, La Verne, CA in 2009.
GLENVILLE SCHOOL ASSISTANT PRINCIPAL
Kathleen Ramirez has been appointed as Assistant Principal at Glenville School, after having served as Interim Assistant Principal for North Street School (NSS) since March 2017. The position at Glenville School was open after former Assistant Principal Janean Carley accepted a position with the Wilton Public Schools in December 2016.
Glenville School Principal Marc D'Amico said, "Ms. Ramirez has worked closely with the Glenville teaching cadre for the past two years as an instructional coach and in that time has gained the respect of everyone here for the expertise she brings to our professional learning community.  Her instructional knowledge is exemplary and her important contributions to our school's strategic focus have added significant value.  I'm excited about our professional partnership flourishing as she is elevated to a new capacity of influence which I am confident will translate into effective change for both students and teachers."
Prior to taking on the role of Interim Assistant Principal at NSS, Ms. Ramirez served as an instructional coach for the District since December 2014. Prior to her role as a District coach, she joined the Greenwich Public Schools in 2006, and served as a fourth grade teacher in both Julian Curtiss School and North Mianus School.
Ms. Ramirez received a Bachelor of Science in Russian from Georgetown University, Washington, D.C. in 1987; a master's degree in elementary education from the University of Bridgeport, Bridgeport, CT in 2006; a sixth year certificate from the University of La Verne in La Verne, CA in 2009; and administrator certification from Sacred Heart University, Fairfield, CT in 2014.
She is the proud mother of Greenwich High School (GHS) graduate Caitlin Ramirez, Class of 2016, and Alex Ramirez, GHS Class of 2019.
NORTH MIANUS SCHOOL ASSISTANT PRINCIPAL
Kathleen "Kat" Brunswick has been appointed Assistant Principal for North Mianus School, after serving in the role as interim since July 2016. Ms. Brunswick assumed the interim role while NMS Assistant Principal Jennifer Bencivengo filled in as interim principal at Old Greenwich School and was subsequently appointed the permanent Principal.
"It has been a pleasure to work with Kat this year. She is passionate about students, dedicated to continuous growth and has an outstanding work ethic," said NMS Principal Angela Schmidt said. "Her knowledge of teaching and learning and positive attitude make her the perfect Assistant Principal for North Mianus."
A special education teacher since 2004, Ms. Brunswick began her career as an educator in Cincinnati, OH for the Princeton City School District. From 2005 to 2007, she served as an intervention specialist for the Princeton City schools, before moving to Connecticut. She began teaching for the Greenwich Public Schools (GPS) in 2007 as a special education teacher for Parkway School, moving to Glenville School in 2011. Ms. Brunswick has a strong background and experience in meeting the needs of all learners and has also served as a site administrator for the Greenwich Public Schools Summer School Program for summers 2013 to 2016.
Ms. Brunswick received a Bachelor of Arts in communications from the University of Dayton, Dayton, OH in 2003; a Master of Education in special education from Xavier University, Cincinnati, OH in 2005; and a certificate of advanced studies in educational leadership from Sacred Heart University, Fairfield, CT in 2011.
WESTERN MIDDLE SCHOOL ASSISTANT PRINCIPAL
A Greenwich Public Schools educator for 14 years, Kerry Gavin has been appointed Assistant Principal for Western Middle School after serving in the interim role since August 2016. The position at Western was open due to the appointment of former WMS Assistant Principal Mr. Tom Healy as Principal for Central Middle School.
"Western is very excited to welcome Kerry to our community!  In the past year, Kerry has proven himself to staff, students and parents to be a child advocate who has dedicated himself to the school," said Western's Principal Gordon Beinstein. "His energy is as contagious as his bowties are ridiculous!  We look forward to further advancing the learning environment at Western under Kerry's leadership."
Prior to his administrator appointment at Western Middle School, Mr. Gavin served as the Folsom House Assistant Dean at Greenwich High School. As a French teacher with the Greenwich Public Schools since 2003, Mr. Gavin has taught students in Grade 6 at Western Middle School, through to Advanced Placement courses at GHS. In 2011, he was named Assistant Dean for Folsom House at GHS and assumed the role of Interim World Languages Program Coordinator from April 2015 to June 2015. He also served as a 2016 GPS Summer School Site Coordinator for the secondary program.
Mr. Gavin received a Bachelor of Arts in French from the College of the Holy Cross, Worcester, MA in 1994; a Master of Arts in teaching and curriculum from Fairfield University, Fairfield, CT in 2000; and a sixth year certificate in educational leadership from the University of Bridgeport, Bridgeport, CT in 2015.
---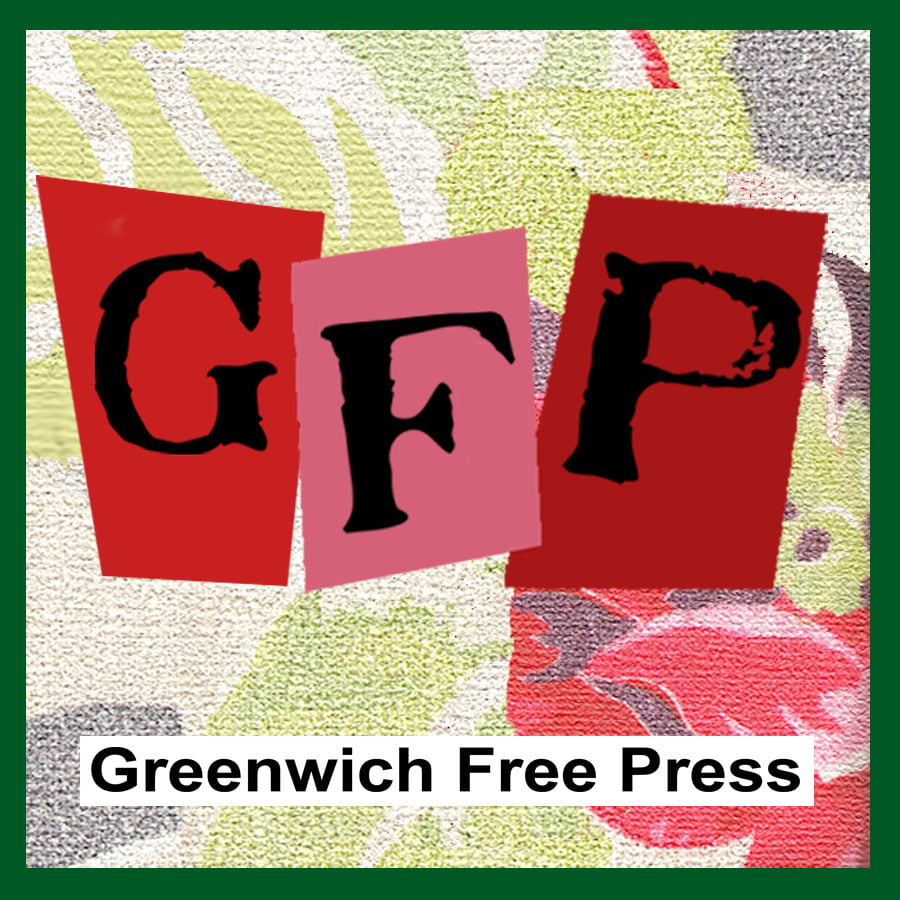 Email news tips to Greenwich Free Press editor [email protected]
Like us on Facebook
Subscribe to the daily Greenwich Free Press newsletter.