This summer, Cos Cob school reconfigured its media center to fashion a "Learning Commons" that takes into consideration that children learn in a variety of different ways.
The transformation was made possible by a grant from the Greenwich Alliance for Education. Come Wednesday, the first day of school, the expectation is that the space will become a hub of exploration and collaboration – the heart of the school.
The media center – which had replaced the traditional school library at a time when computers were being introduced in schools – will soon transition to a place where children may be as likely to read on their iPads as they are to pick up a book.
And, as was pointed out during Thursday's teacher convocation at Greenwich High School, learning is better retained when children choose their tools.
The Learning Commons features brightly colored desks in seemingly random shapes. The desks, which have grommets and chargers to hold the children's devices, can be brought together in a variety of patterns for groups to collaborate.
The chairs slide across the floor with ease and are "wiggle-able." Yes, when kids wiggle in their seats, the chairs actually move too. Another option is the giant upholstered "risers" which are both comfortable and versatile in terms of being reconfigured in various patterns.
Modeled after the concept of a traditional New England "town commons" where people came together to shop, socialize and learn, the idea of a Learning Commons takes into consideration that children learn in different ways.
"Kids still have books, but they're reading more e-books and enjoying access to databases for their research," said Cos Cob media specialist Nancy Shwartz. The Learning Commons is a vast area furnished with "gathering furniture" that children can pick up and reconfigure depending on the collaborative nature of their projects. Shwartz, explained that typically kids in upper grades will have an iPad and conduct their research online. "We need fewer non-fiction books these days," she said, adding that gathering information from databases and the internet takes into account that information changes rapidly.
And whereas the generation that includes many current teachers whose story telling options were limited to pencil and paper, tape recorders, and telephones, children today have email, blogs, Twitter, cell phones, Skype, Google+, YouTube, Facebook, and on and on.
"Some children still prefer the feel and smell of a book, said Shwartz. "Others prefer to read on a Kindle or iPad. Instead of books, they're often on their iPads searching the databases we're purchased for them rather than looking up information in books."
The "Learning Commons" also features a Maker Space that replaces several rows of bookshelves. The Maker Space features a 3D printer and scanner, and Pricipal Schmidt said that the school is working this year with Travis Sluss of MacInspires to incorporate 3D design and printing into the routine.
The Maker Space also features a Lego wall, giant whiteboard table, chalkboard wall, and green screen where children can film puppet shows of skits and add edit in a background later.
The Lego wall, which on Thursday featured Lego spelling out "Lego and Move On," to mimic the District norm, 'Let Go and Move on," will soon have creations built out horizontally. "They think they're playing but they're learning about physics and gravity. How far can I build it out before it falls?" Mr. Schmidt said.
The Maker Space features options both unplugged and plugged. "Some kids learn by building and moving, and other kids learn digitally," Shwartz pointed out. Similarly, she said some children prefer tapping on a screen or keyboard, and others, she said prefer the resistance of a chalkboard or the whiteboard table.
Shwartz and Schmidt said the Maker Space offer many opportunities to explore.
Toward that end, children will have a chance to visit a "Deconstruction Station," where all manner of hard drives, radios, old alarm clocks, and stereo speakers can be dismantled and reassembled.
"The idea is they see what's inside and pull out their natural curiosity," Shwartz said.
Mr. Schmidt said he's eager to see children unearth their passions and talents. "The key words are explore, discover and make."
Mr. Schmidt said he has ordered the biggest whiteboard available, to encourage children to share their newly discovered passions.
"We're creating a space where they can show their learning in different ways," said Mr. Schmidt. "They're not told 'How' to do it – just to do it," he said.
Also, in the main room of the Learning Commons, the classic hulking grey teacher's desk has been replaced with a standing desk that takes into consideration teaching doesn't typically get done by sitting at one's desk. Shwartz's new the desk rises and falls at the touch of a button.
Eventually all Greenwich Elementary schools will have their own Learning Commons decked out with "gathering furniture" and Maker Spaces, but for now Cos Cob School, which enrolls about 440 students, will experiment and see what catches on.
Mr. Schmidt and Ms. Shwartz said they're lucky that Cos Cob School had such a spacious media center to work with.  Cos Cob's Learning Center will be the flagship for other Greenwich elementary schools Learning Commons.
"Adults expect to fail sometimes," Mr. Schmidt said as he gestured to the stations in the Maker Space. "That's okay. And the children will learn that it's okay to fail too."
"When the children are in the Maker Space, they're not getting graded. It's a safe place," Shwartz said.
Mr. Schmidt said he hopes to chronicle some of the students' reactions to the new Learning Commons and Maker Space. He expects some jaw-dropping expressions. In the fall, the school will organize a ribbon-cutting ceremony for the Learning Commons where parents can feast their eyes as well.
See also:
PHOTOS: Teachers Buzz with Enthusiasm during Convocation at Greenwich High School
Digital Learning at Hamilton Ave School: Tiny Fingers Flying Across Devices
Board of Ed Instructs Administration to Provide Students Home Internet Access
Greenwich Schools CIO Discusses Upcoming Phase of the Digital Learning Environment
---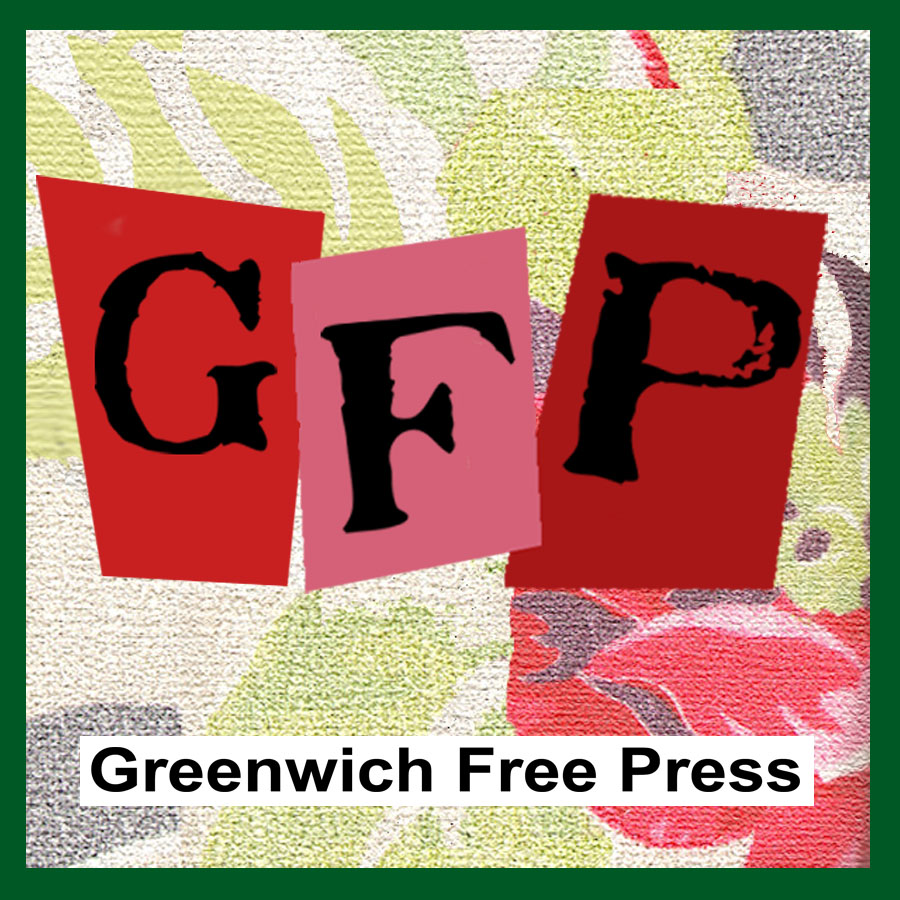 Email news tips to Greenwich Free Press editor [email protected]
Like us on Facebook
Twitter @GWCHFreePress
Subscribe to the daily Greenwich Free Press newsletter.