Teachers were all smiles on Thursday morning during the convocation at Greenwich High School's student center. The sheer sight so many teachers from all corners of the district was something to behold.
At the opening of the ceremony Superintendent McKersie thanked the GHS orchestra and chorus and the music teachers, Patrick Taylor and Bethany Cook. Of the new auditorium, which he said will be completed shortly, he said the students deserve it. "They have earned that gift," he said. "We have incredible music and ability in this town."
With a nod to the district's consideration of a delayed start time, Dr. McKersie noted that 350 children end their days at the Boys & Girls Club. He said that Bobby Walker, the director of the club is helping the district think through the school start time issue.
Over the summer, Dr. Mckersie said that $9.5 million in capital improvements had been completed. "Bathrooms, lighting, air conditioning, roofs, and painting," he said, adding that the auditorium at GHS  is nearly completed. "Next year this event will be held in the performing arts center. As we open that facility and let people see it, that applause you just heard will be thunderous," he said.
Dr. McKersie said excellence and compassion go hand in hand, and that a good teacher can't be truly excellent without having compassion.
The Superintendent relayed a story about a student he met named Kenny 30 years ago. McKersie said that when Kenny was in 6th grade, a new teacher, Terry Greenland, found the boy wedged between a book shelf and a wall, and the teacher was told that staff couldn't get the boy to do anything. According to McKersie, Greenland requested to have the boy added to his class where he realized that "Kenny was a rock star with some challenges," including living with a single mom in a housing project.
Dr. McKersie said Kenny arrived in 9th grade at Northfield-Mt. Herman and ultimately went on to University of Pennsylvania. McKersie, who displayed a news clipping about Kenny in his office for 30 years,  said Kenny recently reintroduced himself recently on Facebook. He said Kenny's success is really a story of Terry Greenland who brought the AVID program to his school district.
"Terry pushed for excellence, but it's rooted in compassion," McKersie said. "Our challenge this year is to double down on our commitments, and make sure all our students are challenged with excellence and compassion."
Greenwich's director of Information Technology Phil Dunn introduced the guest speaker, Marco Antonio Torres from Digital Promise, who has had jobs as varied as engineer, film maker and teacher. "What that means to me is he's really at heart been a scientist, a story teller and, as a teacher, you are always a student," Dunn said.
"Since the dawn of human civilization, technology has eradicated barriers and helped people gain higher levels of dignity and tell their stories. We all want to tell our story." -Phil Dunn, Greenwich Schools Director of Information Technology
Mr. Torres said he had taught at the Los Angeles Unified School district, in a high school with 5,400 students. He said he had been surprised to learn that although there were roughly 1,800 incoming 9th graders each fall, the school graduated just 400 a year.
"How do we get excellence and compassion out there?" Torres asked. "Stories are a critical component. If you don't have a story strategy, one will be created for you by the media or rumor," Torres said.
Learning vs Knowing
Mr. Torres talked about learning versus knowing, and emphasized the importance of making material relevant, meaningful and applicable. "To this day we're still evaluated based on what we know," he said, adding that what counts is learning.
Torres said he wants his own young children to solve interesting problems, versus solving problems that have already been solved. "I want them to learn to lead, not learn to follow," he said. "Stories make people care and give you the opportunity to show what learning looks like. Stories matter. They're everywhere."
Torres said that when he advises students, he says, "Students, be a truffle pig, dig in the muck. The stories are everywhere," he said.
"Reflection is important to us," Torres said, adding, "We want to know your victories, your lessons learned, and your needs and concerns. You're not successful because you've had more victories, but your lessons learned, and how you turn your needs and concerns into victories."
Torres shared video of students talking about expressing themselves visually, using multi-media – with pictures, text, music or film. "Personalized learning in my way," Torres said.  "Multi media helps get a point of view across in a more effective way than simply using words," he said noting that what students have available in terms of helping them share information, versus what their teachers had growing up is totally different.  He said the challenge to teachers is to leverage all resources available to help children learn rather than just know.
At the close of the ceremony, Superintendent McKersie asked teachers with more than 40 years teaching in Greenwich to step to the front of the room. There are actually nine teachers with that much service, including Ronnie Polansky, Dwight Wall, Karen Nagy and Phil Nobile.
---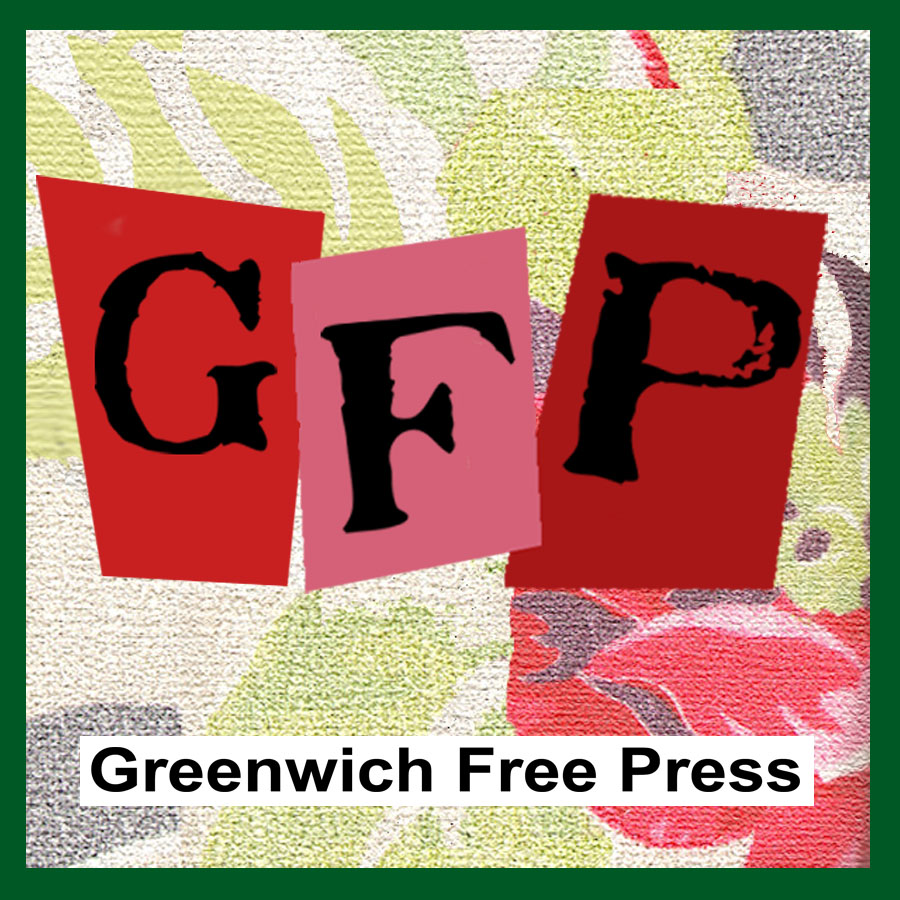 Email news tips to Greenwich Free Press editor [email protected]
Like us on Facebook
Twitter @GWCHFreePress
Subscribe to the daily Greenwich Free Press newsletter.