Congratulations to all 616 members of the Greenwich High School class of 2016.
Valedictorian: Emily Berzolla
Salutatorians: William Anderson, John McCormack, Thomas Glover, Katherine Meurer, Mariana Gomez del Campo, Nicholas Szabo, Michael Kural, and Owen Tedford.
Bella House: Richard Alessi, House Administrator. Michael Batcheller, Interim House Administrator
*National Honor Society  **National Merit Scholar
Sophia Aareskjold, Alessandro Aibel, Camilla Akerman, Jerrymyah Alexis, Ryan Amelio*, Jaione Amigot González, Maria Sol Anyosa*, Minami Aoki, Cornelius Bancroft*, Sophie Bardos*, Aisling Brock*, Fiona Brock*, Naja Brooks, Ian Burke, Paola Louise Burton, Mary Byrne*, Sloane Caan, Sebastian Cano, Jonathon Cassone, Kelly Chung, Elizabeth Cid, Rachel Cohane*, Daniel Colligan, Aiden Connerty, Karla Cox, Kristian Cunningham, Michael Daly, Amanda DeBold, Andres Deschapelles, Faith Dilworth, Martin Eizayaga*, Madeline English*, Diana Estrada, Manuel Estrella, Roldoraveth Facundo, Aurora Fenili, Donatella Fenili, Luna Fenili, Marea Fenili, Elizabeth Fernandez* **, Lilly Fischer*, Estelle Forstbauer, Melissa Fraioli, Farrah Frattaroli, Juan Garzon-Moratto, Edward Giuliani, Mary Glynn, Malcolm Grayson, Courtney Hanley, Paul Hansel**, Treloara Harrisson, Brian Harvey, Tate Hatter, Nils Heidenreich, Nicholas Hyden, Sky Intrieri, Christian Izzi, Carly Jenkins, Lucas Johnson, Elizabeth Jones*, Brian Kelly, Michael Kural**, Elizabeth Lewis*, Jonathan Lore, Brittany Loveless*, Claire Ludington, Whitney Lynn*, Lucas Mangold* **, Andrew Marinaccio, Bryan Martins, Matthew Matejak, Jack McDonough, Elizabeth Moore*, Michael Mozian, Logan Muskus*, Cory Myrtil*, Devin Negron, Ana Sofia O'Brien, Sebastian Oe, Eric Parker*, Marco Pastore, Chase Pavelic, Estella Perrone, William Perry, Charlotte Pessall, Leigha Petuck, Christina Philippides*, Harrison Popp*, Benjamin Pratley*, Margaret Robinson*, Eli Rosmarin*, Andrew Schlosser, Alexander Schuler* **, Gunja Shah, Colby Sherwyn*, Victor Simonte* **, Max Stallings, Mark Stich*, Dwight Stocker*, Lauren Stotesbery, Eriya Tateishi, William Taufield, Owen Tedford* **, Sabrina Thurber*, Elizabeth Tice, Bruce Tucker, Nathaniel Ung* **, Luis Valencia*, Erica Vigliano, Thomas Walker, Brandyn Warburton, Skylar Wasserman*, Jennifer Wetmore, Russell Winget*, Abigail Wolf, Kevin Woodring*, Brittany Woods, Ellan Yakubov, Lyanna Zapata, and Mark Zohdy.
Cantor House: Jason Goldstein, House Administrator
Julianna Armentano*, Manuela Barker*, Nicholas Bartels*, Jessica Bartholomew*, Lucas Bienstock*, Claire Blinten*, Bianca Bonilla, Nicholas Bozzuto, Abigail Brazier, Alexander Buffone, Joseph Carriero, Lisa Ceci, Kathleen Cervantes, Antonio Ciuro, Concetta Ciuro, Brooke Collins*, Erick Costa, William Cunningham, Alysia Dantzler, Kieran Davis*, Margaret De Riemer*, Jonathan De Souza, Gioia Della Ragione, Elena Dobryn*, Claire Eschricht*, Spencer Faragasso, Peter Ferrarese*, Taylor Ford, Isla Forster, Allison Frenz, Elizabeth Fretty*, Mateo Gallego-Restrepo, Sarah Gans*, Meletios Gianopoulos, Thomas Glover* **, Benjamin Goldstein, Mariana Gomez del Campo*, Nicolas Gomez del Campo*, Sebastian Gomez del Campo* **, Jean Gordon, Katelyn Grimes, Meaghan Grund*, Sophia Gunzburg*, Katherine Hadley*, Tahj Hamilton, Michaela Harris, Ghazal Hashemipour Moussavi, Dakota Hirsch, Justin Hodgdon, Alexandra Hollander, Erika Hvolbeck, Rintaro Inoue, Nicholas Inzitari, Victoria Irazu, Reika Ishii, Diana Jaramillo*, Kyla Johnson*, Vijay Kadiyala* **, Miranda Kaiser, Ryan King* **, Laura Koenig, Hannah Korman, Cole Korzendorfer**, Kevinyuta Kumar, Rohini Kurup*, Lisa Lafferty, Joseph Lanni*, Daniel Le Breton* **, Davis Lee**, Richard Lewis, Ryan Lieberman, Joseph Longo, Clare Loughran*, Alexandra Maloney* **, Jack Manson, Sarah Mathes, Niccolo Meniconi, Jhonatan Meruvia, Nicole Metzger, Alexander Miller*, Michael Miller, Gerard Moledo**, Stephanie Mott, Maitlyn Murphy*, Jared Nasso, Brendan Norberto, Emika Okada*, Saul Olivares, Bradford Paradise, Juan Paris, Daniel Pastore*, Nicole Perez, Joseph Peters*, Pietro Picco* **, Sophia Portera*, Allan Ramirez, Alan Redrovan Flores, Claudia Ricciardi*, Amaia Rioseco, Juan Rivera, Benjamin Robbins, Andres Rodriguez, Michelle Rodriguez, Sean Rose, Ethan Ross* **, Gabriel Rothman, Milevie Ruiz, Elisabeth Sagan* **, Tyler Saleeby, Jessica Santillo, Andrew Schenck*, John Schinto*, Clarissa Scott, Hellena Sisca, William Sisca*, Callan Smith, Greta Smith*, Catherine Soler, Bryce Stanback, David Steinberg*, Caroline Stinebaugh*, Tulasi Sundaresh*, Nicholas Szabo* **, Harrison Tramposch, Valeria Toro*, Clayon Vanriel, Tyra Vanriel*, Mira Varma*, Raymond Warner, Leighton White, Sage White*, Damian Williamson, Joshua Wood*, Jennifer Wright, Emily Wu*, and Teresa Zheng*.
Clark House: David Walko, House Administrator
Paula Alcantara, Zyanna Almonacy*, Tyler Andrews* **, Jason Antonetti, Julian Arboleda, Joash Rey Bag-Ao, Ian Bannon, Joseph Bartlett, Caroline Beneville*, Emily Berzolla* **, Bennett Brain**, Devi Bridgemohan, Kathryn Brous, Jack Capossela, Rebecca Carlo, Lana Caroleo, Kieran Carroll*, Quinlin Carroll*, Corrine Cella*, Rachel Chamberlain, Kyle Christensen*, William Christensen*, Daniel Combs, Lucas Dell'Abate*, Katherine DeWinter*, Mary Dietz*, Mark DiRusso*, Ian Edwards, Alana Elliott, Madison Ellsworth*, Joshua Erickson*, Michael Fahy, Michael Fine*, Morgan Fletcher, William Freder, Jessica Gambino, Alanna Garcia, Daniel Gazaille, Michael Gianesello*, Laura-Lizeth Gil, Kyle Gillick, Ignacio Gonzalez, Emily Graffeo*, Jasper Graham, Alexa Guerrieri*, Kathryn Harford, Ryan Harford, Christopher Healy* **, Benjamin Hein*, Madeleine Herne* **, Madeleine Hitel*, Haley Hone*, Teya James, Patrick Javier, Susan Katz*, Colin Kelly*, James Kelly, Trevor Kelly*, Kayla Kerendian*, Joshua King, Matthew Kulig, Jessica Lagano*, Thomas Lattarulo, Nathan Long, Charlotte Lorthioir*, Caitlyn Lovely*, Anneliese Mair* **, Eric Manning, Nicholas Marchak, Max Marcussen**, Mario Marin, Christiana Mayers, John McCormack* **, Colm McDermott* **, Kyle Miculcy, Allie Moore*, Isabelle Myers, Meredith Nelson, Thomas Ng-Yow, Abigail O'Keefe, Christine Obolenskaya*, Diamond Outlaw, Monique Pera*, Eloise Petersen*, Rebecca Powell*, Jenna Restieri, Gabriel Rivera, Jennifer Roberto, Richard Rodas, Victoria Rojo**, Kevin Romero, Carolyn Roperto, Sonali Rye, Ryosuke Sakata, Nicholas Salzman, Michael Sands, Glenn Saperstein, Joseph Schiro, Amanda Scopelliti*, Victoria Sobeski, Joshua Socher, Rachel Sodokoff, Daykwon Solomon, Isabel Steinthal* **, David Stephens, Austin Stratton*, Dylan Thibodeau, Cameron Tuttle, Arali Valdovinos, Rebecca Valdovinos, Karina Valenzuela, Christofer Valitutto, Christian Vazquez, Luke Wahlberg, Andre Waldeck, Emmett Witmer*, Tyler Woods, and Madeleine Young.
Folsom House: Dana Tulotta, House Administrator
Lissa Acevedo, John Adimari, Matthew Ambrose*, Vladyslav Andersen, William Anderson*, Matthew Banks, Chaya Barber, Iris Bastien*, Sarah Bellamy*, Harry Bound* **, Matthew Bracchitta, Helen Bray, Jordan Brown, Nicolle Caceres, Marley Cadigan, Jody Carregal*, Casey Castello, Samantha Circelli, Henry Cohen, Jacob Cohen*, Brett Collins, Maria Combias, Claudia Cowley, Michael Curtis, Margaret Dabney* **, Patricia David*, Leticia De Souza, Anthony Delgado, Jacqueline DeMuyt, Christopher DeSantis*, Sean Doherty, Joseph-Paul Dongo, Katherine Doyle, Wyndsor Doyle, Clara Dueñas de la Viuda*, Margaret Dyment*, Riley Ennis* **, Macie Evans*, Reejay Facundo, Marisa Fata*, Denise Flores, Rachel Fludd, Gabriel Freitas, Jack Frischer*, Kate Frischer, Kelly Gallagher, Ashley Garcia, Nicolas Garros, Matthew Gazaille, Jack Geary, Anna Giannuzzi* **, Caroline Goggins*, Kelly Gonzalez, Hartwell Green, Nicholas Handali, Sabrina Hanssen, William Healey*, Brigitte Hedvat, Jake Herman, Rashadd Hill, Matthijs Hoekstra, Kenichiro Ideka, Alexander Jahan, Alan Jaramillo, Emma Jinoo*, Lynnet Karamanian, Andrew Kates* **, Tavey Kheng*, Elijah King, Isabel Lane*, Bryce Lecamp, Mia Levinson, Andrew Lim* **, Annabel Lindh*, Robert Lombardi* **, Jaycee Maduro, Walker Manning, Elsa Mark*, Isabel Martinez, Allyson Mays*, Jake McGinn, Maria Mejia, John Mendoza, Keanu Meza, Fermin Moraiz, Ashley Morales, Soh Nakayama*, Courtney Nastahowski, Peter Negrea*, Natsuho Oura, Elise Perry*, Konstantinos Petrides, Carlos Peyra Grau, Vayle Povinelli*, Melanie Pugni, Haley Raftery, Mariana Raigoza, Alexander Rezman, Andrew Rivelli, Carolyn Rogers, Matthew Rogers*, Brittany Rosato, Isabel Rose* **, Daniela Ruiz, Samantha Schechter*, Caroline Schultz, Emily Schwartz*, Samantha Scordo, Jacques Seavey*, Cristin Shilen, Karl Souffrant, Jacqueline Steinman, Jacob Stone* **, Liam Tack, Kaelyn Taracena, Alana Toth, Peter Van Duyne*, Hans van Rhyn* **, Anjani Vanegas Nunez, Niamarie Vargas, Henry Wheelock, Alexandra Willcox, Evan Wolf* **, Amy Wyle*, and Andreas Zervos.
Sheldon House: Brigid Barry, House Administrator
Molly Arnone, Alexa Augustine, Rebecca Avila, Isabel Baird* **, Sarah Barnaby*, Brittany Barnes, Iva Barun*, Zachary Boone, Elias Boyer* **, Marissa Brooks*, Bridget Burke*, Joseph Calabria, Eleanora Carlaftes, Michelle Cavalieri, Jeesoo Chung*, Caroline Coen, John Louis Coloma, Bennett Cooper, Seaton Crossman, Kelly Cullinane, Tyler Dagnino*, Catherine Decker, Sara DeFazio, Alexander Dunn*, John Dustin, Ferris El-Tayyeb, Monica Fernandez, Gabrielle Finkelstein*, Cristian Fitzgerald, Lockesley Freccia, Charlotte Freitag*, Caroline Frey*, Brendan Furtado*, Corinne Gaccione*, Dominique Gambino*, Marco Garcia, Henry Golden, Marshall Goldsmith, Michael Gray, Peter Grinnell, Matthew Hall*, Scott Harrington*, Simon Hoeps, Emily Hopper, Nicholas Hughes, Autumn Jewell, Erik Katsigiannis, Parker Kelly, Tomasz Krupa, Jeyoung Kwon**, Liz Larsen*, Eric Lee*, Henry Lewis* **, Robert Lewis* **, Peter Lufkin*, Steven Mariscal, Catherine McEvoy, Alexis McEvoy-Zeballos, Calvin McKinney*, Erik Menchaca, Katherine Meurer* **, Jack Montesi*, Victor Muniz, Brianna Musilli, Payal Naresh*, Anne O'Hara*, Aiyah Obaiah*, Ryan Olesen*, Maria Orellana, Sophia Orlando, Benjamin Orszulak, Katherine Palastro*, Julia Parsons*, Alice Pehrson*, Tyler Phillips, James Plewniak*, Cameron Pluta*, Jessica Powers*, Reid Radulovacki*, Caitlin Ramirez* **, Oscar Rendon, Miguel Reyes, George Ridgway, David Rincon, Sebastian Rincon, Daira Rivera, Ismael Rivera, Valeria Rosero, Brooke Rullman, Kristin Rullman, Daniel Sabia, Dominika Sajbenova, Fabrizio Santa Cruz, Valerie Shaw*, Christian Silva, Emma Slagle*, Philip Smith, Nicolas Smoller, Takumi Stone, Lia Stambaugh, Monica Stevenson, Alexzander Suro, Patrick Suter, Alexis Tatore*, Kendall Thompson*, Bernard Threadgill, Valentina Torresi, Melanie Valdez, Nicholas Vargas, Raven Vaz, Remy Versailles, Jeremy Verses, Elmer Isai Vicente, Avery Wasson, Ian White, and Nicole Zamzok.
See also: Meet the Greenwich High School '16 Valedictorian, Emily Berzolla
Hannah Storm's Advice to Greenwich High School Class of '16: Believe You Can, Work Hard, Take Risks
---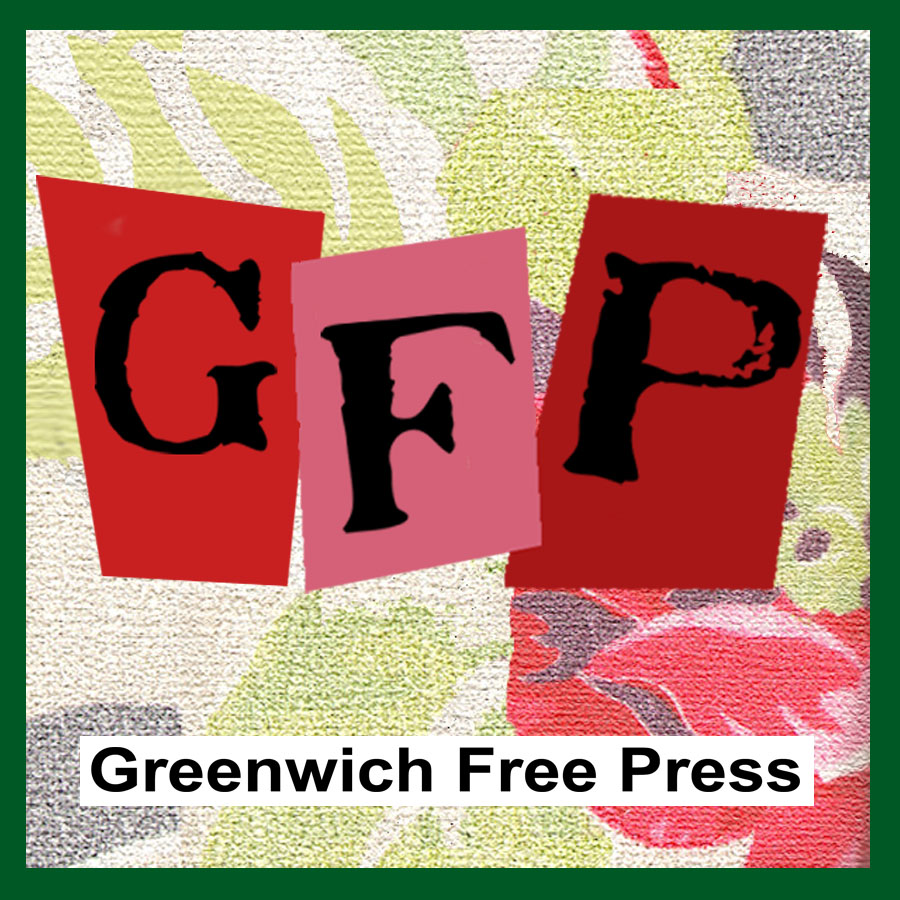 Email news tips to Greenwich Free Press editor [email protected]
Like us on Facebook
Twitter @GWCHFreePress