On Tuesday at the YWCA of Greenwich, Greenwich Free Press editor Leslie Yager shared a behind-the-scenes look at how her news site runs to a group of middle schoolers from Girls Circle.
Girls Circle runs both during the school year for all Greenwich Public School girls and for two weeks in the summer, when it is open up to girls from anywhere. Leslie Coplin, a Girls Circle leader, described the program, saying, "It's about having this space where girls can be themselves."
Yager went over what kinds of stories are the most popular in terms of clicks tracked on Google Analytics, advertising, and the process of going to events and writing stories.

Throughout the presentation she interacted with the girls by asking them what they thought the most active times online might be, and how the girls get their news on a daily basis. A few girls said they source news from TV or a printed paper. All the girls cited social media as a key source of information.
Yager described to the girls what topics are most popular. "Anything with teenagers does well…All stories about Greenwich High School do well. Also anything that taps into the collective Greenwich memory will be well read," she said.
Yager recently published an article about a popular Greenwich restaurant called The Clam Box that closed in 1985. The St. Lawrence Club recreated the Clam Box menu and the story was very popular. Also, she said, this summer, all coverage on Parks & Rec, Greenwich's beaches, ferries, and concession stands are popular.
Yager said sometimes, a contributed opinion piece or letter to the editor can be very well read, and that this week, a Greenwich mom contributed an opinion piece about manners in Greenwich. In the post, titled "The Bully in Tennis Whites," Kira Seabolt described a man who spoke harshly to a Whole Foods employee. The Bully in Tennis Whites was  read by thousands of people, and started a conversation in the community about entitlement and civility.
The story received 548 Facebook likes, 35 comments and 12 shares on the Greenwich Free Press Facebook page.
Yager said that an advantage of being the only woman reporter in Greenwich who actually lives in town and is a parent of a Greenwich Public School student, is that countless tips for breaking news come from other mothers.
Also, because she makes all content decisions, she writes frequently about substance abuse and mental health, and was recently honored as a "Media Champion" by  Communities 4 Action at UConn in Stamford. (Communities 4 Action Presents Leslie Yager with Media Champion Award.)
Yager also told the girls how she finds her events and stories, "If you show humanity, and offer total confidentiality, people will come to you with amazing story opportunities."
Yager encouraged the girls to pursue writing interests, "If you are motivated to write, consider starting a blog."
She also suggested creating a LinkedIn account starting at about the age of 14, and using it as a way to present accomplishments. (see So, You're 14? Where's Your LinkedIn Page? Pitfalls and Benefits of Social Media in the College Process).
Yager said that if the girls remember one single idea from her presentation, it was this: "Don't get arrested. News sites get a lot of clicks on arrests, and it's a valid part of the mix, but an arrest published on the internet will impact your life." Still, Yager explained, it is the GFP policy to publish every press release from Greenwich Police Dept. "We don't pick and choose from them – That's the only way to be fair."
All that said, Yager's goal is for Greenwich Free Press to be known for positive stories about people in the community. She also explained that she and her interns do both the writing and photography for their articles, while traditional model is to have a photographer and writer working separately on the same event.
The idea of the presentation was to expose young girls to the idea of a career in  journalism, though entry level jobs may skew more to social media skills than traditional newspaper reporting.
See also:
Communities 4 Action Presents Leslie Yager with Media Champion Award
So, You're 14? Where's Your LinkedIn Page? Pitfalls and Benefits of Social Media in the College Process
---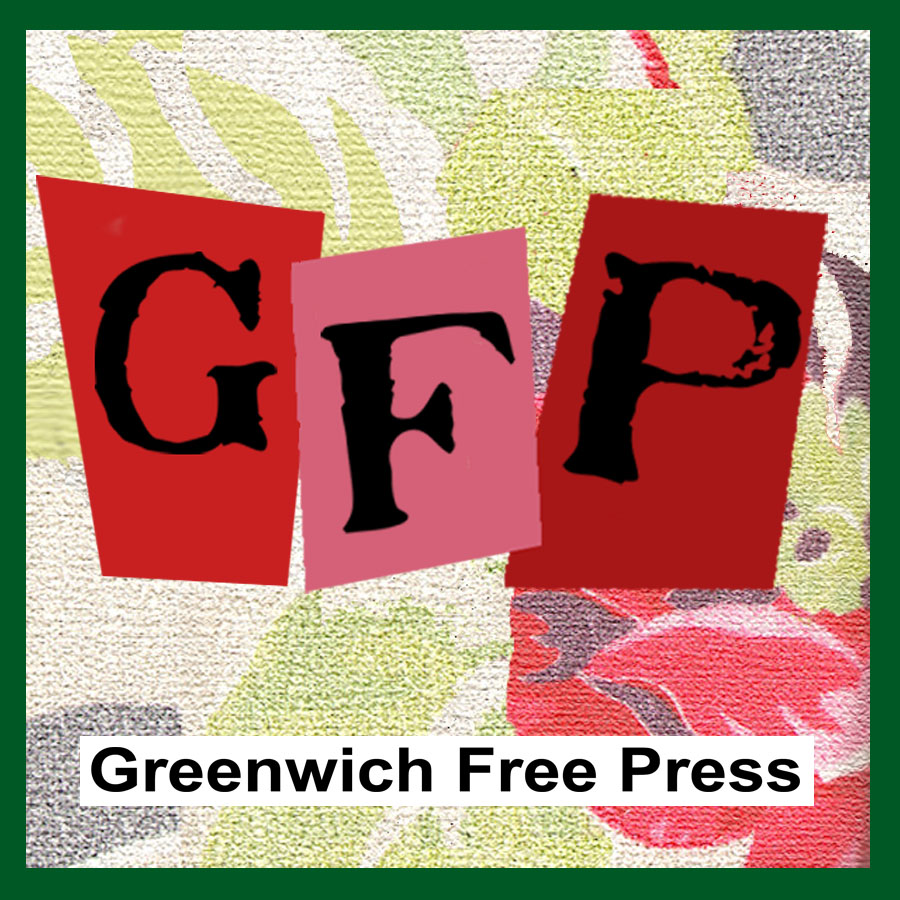 Email news tips to Greenwich Free Press editor [email protected]
Like us on Facebook
Subscribe to the daily Greenwich Free Press newsletter.