Greenwich Police Chief Heavey was one of several senior police leaders who spoke at Communities 4 Action forum on opiate addiction in Stamford on Monday.
Heavey said that in 2013 there were seven heroin overdoses in Greenwich. In 2014 there have been five so far, of which one was fatal. Heavey explained that three of the five overdoses happened to two members of the same family and that the family had already lost a child to heroin.
Heavey said that in Greenwich the last three heroin overdoses did not end in fatalities because the antidote Narcan was administered by first responders.
Listing challenges to stemming the tide of drugs, Chief Heavey pointed to the decriminalization of marijuana.
"They think that maybe it's okay," Heavey said of young people's attitude toward the drug. "And these are not dumb kids, but they're not getting the right word."
"Think about the marketing," Heavey said, adding that drug dealers are changing their business practices in reaction to the price of cocaine having increased and marijuana being perceived as no big deal. And, Heavey said, dealers may even sell marijuana with heroin mixed in.
Heroin at GHS?
Heavey said he is often asked about the presence of heroin at Greenwich High School, but that anecdotally, Greenwich Police do not consider it prevalent. Still, he said there is evidence of kids on prescription drugs who have "gone that way."
Several police leaders described increased tolerance of heroin and the corollary, which is tolerance can also decrease. Chief Heavey said in Greenwich there has been at least one overdose fatality in which a person had just come out of rehab and had decreased tolerance for the drug.
Stamford Police Capt. Richard Conklin said a heroin addict might use 6 bags a day, and jump up to 8 bags a day. "Your heroin addiction does not take weekends off. It does not take Christmas off. You need to feed that addiction every day."
"Many of our heroin abusers turn to a life of crime," Conklin said. "You have car break ins. You have burglaries. You have armed robberies. Many of our prostitutes are either addicted to crack cocaine or heroin."
"An explosion in use of heroin"
Conklin, who brought in examples of heroin, referred to a perfect storm in his city.
"Our youth have gotten involved in prescription drugs in a very, very big way. They have the misconception that prescription drugs are a safe alternate because they are government regulated and prescribed by a physician," he said adding that oftentimes, prescription drugs are taken with alcohol to magnify effects.
Conklin said prescription drug take-back days are valuable because too often heavy pain killers wind up taken from medicine cabinets. Real estate agents are also advised to have clients remove medications during open houses.
Most heroin dealers are heroin-addicted
Conklin said local drug dealers travel to New York by car or train and purchase large quantities of heroin that are pre-stamped and pre-packaged, and that buying bricks (100 bags) or bundles (10 bags) reduces the price of heroin to roughly $6.00 a bag, which in turn, retails in Stamford for roughly $20 a bag on the street. Conklin said the street price of heroin in New Haven or Hartford is even lower.  He said that most drug dealers are addicts feeding their own addictions.
Today's Heroin is Pure, Snortable
Conklin said when he joined the Stamford Police department 34 years ago, heroin was being sold at 6% purity, which meant it had to be taken intravenously.
"That's why you see the spoon and bottle top to dissolve it and take it into the needle and shoot it up," he said. But today's heroin is 80-90% pure, which Conklin said makes it snortable.
Still, Conklin described a trend back to intravenous use. "Many heroin addicts start by snorting it, but recently we're seeing a trend back to intravenous use. They want that quicker, powerful type of high."
Drug Cartels and Heroin
Capt. Conklin said many Mexican and Colombian cartels have entered the heroin market. "They already had their smuggling and sales operation set up. So the just developed another product," he said.
"We think of them and the cocaine trade, but it's kind of like Haagen-Dazs, if they only sold chocolate ice cream. There are a lot of people who like strawberry and vanilla also." – Capt. Richard Conklin of Stamford Police
Conklin said his city has had three recent fatal overdoses and that heroin deaths are difficult to investigate, because some are suicides and others are covered up by family and friends who clean up a scene.
Conklin described a heroin overdoses as a 'peaceful' way to go. "Your body shuts down, you just go to sleep," he said, but toxology results required to confirm the cause of death in heroin overdoses take some time.
Marijuana as a gateway drug
"Very few people will start with heroin as their first drug. Or PCP. Or Cocaine. The wide majority on advanced drugs start with marijuana. Some never progress past marijuana," Conklin said. The Stamford Captain said many pills are sold on the street at $1.00 a milligram, and that the most sought after is the 30 milligram Oxycodone pill.
Narcan and Good Samaritan Laws Shawn Lang, Director of Public Policy with AIDS Connecticut said that if someone calls for help for a person who has overdosed, they may get their own paraphernalia confiscated but they will not be arrested, unless there are existing warrants for their arrest.
Lang described herself as a strong proponent of Narcan.
"You're more likely to have an adverse reaction to an aspirin or an Epipen than to Naloxone (Narcan)."
Drug Sniffing Dogs
State Rep for New Canaan and part of Wilton, Tom O'Dea (R), asked about drug sniffing dogs, adding that he knows parents who oppose the dogs in schools on the grounds that their own children might be arrested.
"I am firmly of the opinion that we should have the dogs going through the schools because I think marijuana is a gateway drug. I would want my kid arrested," O'Dea said.
Conklin said in Stamford the police don't routinely patrol schools, but they bring in drug sniffing dogs at the invitation of school administrators. He said administrators have  far ranging powers when it comes to search of backpacks and lockers, and that theirs far exceed police powers.
Heavey said that in Greenwich, police are invited to schools with drug sniffing dogs one or two times a year.
Narcan
State Senator Carlo Leone (D-Dist 27 Darien, Stamford) asked about the price of Narcan and several police responded that the price has gone up due to increased demand.
Chief Heavey shared a "trainer" auto-injector, (intramuscular syringe), which comes in a simple kit that takes just seconds to administer and plays recorded instructions on how to inject the syringe into a person's thigh. There is also a nasal application version of Narcan.
Heavey said that although the price of Narcan has increased, the devices do last five years. "Just like defibrillators, it's probably something worth investing in," he said.
Darien: Prescription Drug Abuse in Schools
James Palmieri, School Resource Officer with Darien Police described his his town as "Stamford's little brother when it comes to narcotics."
"What we're seeing in the schools is prescription drug abuse. In Darien, with their socio-economic status, people have the money, frankly, to afford good mental health care. That makes them have more prescriptions in the house that kids are getting their hands on," Palmieri said.
The Darien SRO said that just last week three students were arrested at the high school for prescription drug distribution. He said in conversations with teens he's heard that the illegal prescription drugs are appealing as study aids.
Palmieri said one boy had reported being bullied for having a valid prescription. "So we're telling kids with prescriptions to keep that information to themselves, which is sad," he said.
Palmieri said that kids who abuse prescription drugs in high school may go to college and become addicted to heroin.
New Canaan: Gummy Bear Marijuana Edibles
Officer Jason Kim of New Canaan Police Dept. said that recently in New Canaan there was an incident involving a marijuana gummy bear.
"Anything fat soluble you can melt down and bake something with it. He said a student who ate a gummy bear containing marijuana had to be hospitalized.
"We have no bite to go with the bark," Officer Kim said of marijuana. He said kids assume that because being caught with marijuana is "just a ticket," they don't fear consequences.
Sergeant Carol Ogrinc said the heart rate of the New Canaan girl who took the gummy bear rose to 160 beats per minute.
State Rep. for New Canaan and part of Wilton Tom O'Dea (R) said he is a strong proponent of drug sniffing dogs and takes issue with parents' lax attitudes towards teens and drugs and drinking.
O'Dea said that last weekend after New Canaan football won the CIAC Class L-Large title over Darien, "Five New Canaan kids were carried out drunk. I was so angry about it. It's the access component… We need to educate the parents that it's not right. The 'boys will be boys, girls will be girls' attitude, it's not right," he said.
Related Stories:
Teens & Drugs: Q&A with Greenwich Police, GEMS, GHS Health Teacher and Mom Whose Son Died of Heroin OD
GHS Grads Break Silence on Drugs from Marijuana to Heroin
Why Do Kids Use Drugs? GHS Guest Speaker Asks Tough Question
Roundtable Tackles Heroin Epidemic, Narcan Antidote, and Tough Love
---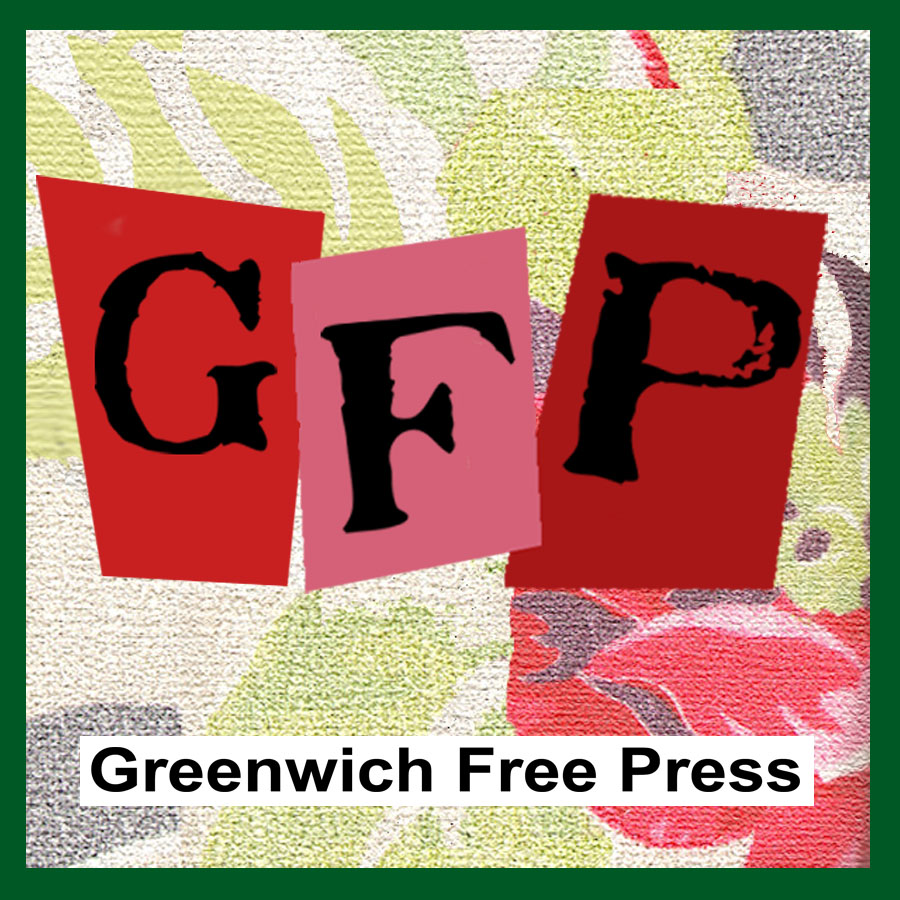 Email news tips to Greenwich Free Press editor [email protected]
Like us on Facebook
Twitter @GWCHFreePress