At the spring meeting of the Pemberwick-Glenville Association (PGA), Almira Drive residents voiced concerns about speeding traffic and school bus stop safety.
Almira Drive, which includes a steep hill, is a popular cut-through from Pemberwick, and even Westchester, to Weaver Street's office parks and Route 1. At the PGA meeting, residents said given the choice of following Pemberwick Rd south to get to Rte 1, drivers opt for the Almira-to-Weaver Street route to avoid the Carvel traffic circle on the state line where gas station queues spill out into the circle.
In recent years, families with young children have been moving to the Almira Drive neighborhood, which is zoned multi-family. Their children take the bus from the stop at Almira and South Hawthorne to Glenville School.
Almira Drive resident Henry Tejeda, who has a six-year-old and a 1-1/2 year-old, said he is fed up with speeding cars.
"They gun it to get up speed to make it up the hill, especially in the snow, and at the top of the hill where it becomes a straightaway, they're going really fast," he said, adding that drifts of snow in winter and piles of leaves in fall make the bus stop walk treacherous.
On the morning of Friday, May 8, as children made their way to the bus stop, streams of cars and trucks, many with New York license plates barreled up Almira's steep hill and toward the bus stop, most reaching speeds of about 45mph or faster.
Though school bus signs and speed limit signs were posted on Almira a year ago, a group of a half dozen parents waiting at the bus stop on Friday said the situation is as dangerous as ever.
"They play chicken every day," said Charles Juergens, a father of a kindergartner and first grader at Glenville School and a preschooler, after gingerly walking all three across Almira and toward the bus stop.
There are no sidewalks and residents park along the north side of the street, making it narrow for two cars passing in opposite directions.
Reached by phone, Greenwich senior engineer James Michel explained his hands were tied in terms of installing stop signs.
"We've done a study of the area with traffic counters a couple times to obtain traffic data," he said. "We look for the number of vehicles going in each direction. The volume of cars on Almira does not justify a stop sign in that location," he said, adding that stop signs cannot be installed just to slow traffic.
Michels referred to the MUTCD, a federal traffic manual for traffic control signs, which he said "dictates requirement for placement of stop signs we call 'warrants,'" adding, "That manual can have minor modifications by the State that make it more restrictive, but not less," he said.  In Connecticut there is an added rule that against placing stop signs with the intent of slowing people down.
"The problem with doing that it becomes more dangerous because people don't expect a stop sign to be placed there and it creates a false sense of security for people traveling there. Or people wind up getting rear-ended, because drivers think of it as a not-warranted stop sign," Mr. Michel explained.
Reached by phone, Janice Domiziano, who is in charge of school buses at the Board of Education, said a decision was made back in November to move the bus stop onto Almira from side street South Hawthorne, because people on the north side could walk along the edge of the road and wait for the school bus to stop, flash its lights and extend the arm with the stop sign attached. "It serves as a stop sign," she said.
Two Close Calls Leave One Mother Anxious
Inez Silva of Rockland Place said her 8-year-old son Diego has nearly been hit twice despite her escorting him to the bus stop on Almira.
"Once by a driver who seemed to be coming to a stop and then accelerated, and once by a driver passing the stopped school bus," said Ms. Silva. She said the driver passed the stopped school bus despite its flashing lights and Stop sign extended from the side of the bus the car sped by, which she said happens often.
"It was really close. I was crying and shaking the whole day," she said. "It stayed on my mind all day."
Mrs. Domiziano at the Board of Education said there had been no report of the incident involving Ms. Silva's son and encourages parents to note the license plate and make a report if they see a car fail to stop for a stopped school bus. The fine for passing a stopped school bus is $460 for the first offense.
Tom Havelka who lives at 36 Almira said he'd been raking leaves in front of his house and had his back to the street when he was struck by car's sideview mirror. And, he said, "I am tired of having to dodge cars speeding down the curve when I walk my dog to the park."
"I bought one of those yellow plastic signs shaped like a person with a red hat and a red flag," Juergens recalled. "It kept getting hit and dragged down the hill. Finally it got stolen," he laughed.
Almira Drive neighbors shared copies of a petition to the Board of Selectmen asking for a three-way stop at Almira and South Hawthorne, which included many handwritten comments including this one from 94-year old Theresa Bria of 32 Almira drive who has lived on the street for 61 years. "Hope you can do something to make these beautiful young children safe," Bria wrote.
Richard Lambertson of 25 Almira wrote in the margin of his petition, "Will it take death like Pemberwick Road for two-way stops before we get action? In my mind it's too big a price for action. I mean; how much will a three-way stop cost, or what is a LIFE WORTH?"
Mr. Michel acknowledged that Almira Drive is very narrow and said they are considering eliminating on street parking, but acknowledged that probably not be embraced by residents either.
"We provided a report back to the neighborhood in Dec or January and offered to discuss this with them, but we had not heard back from them up until the recent (PGA) meeting," Mr. Michel said, adding that he planned to make another visit to Almira Drive during school bus pick-up time.
See also:
Concerns Raised by Pemberwick-Glenville Association: Speeding Cars, Lack of Sidewalks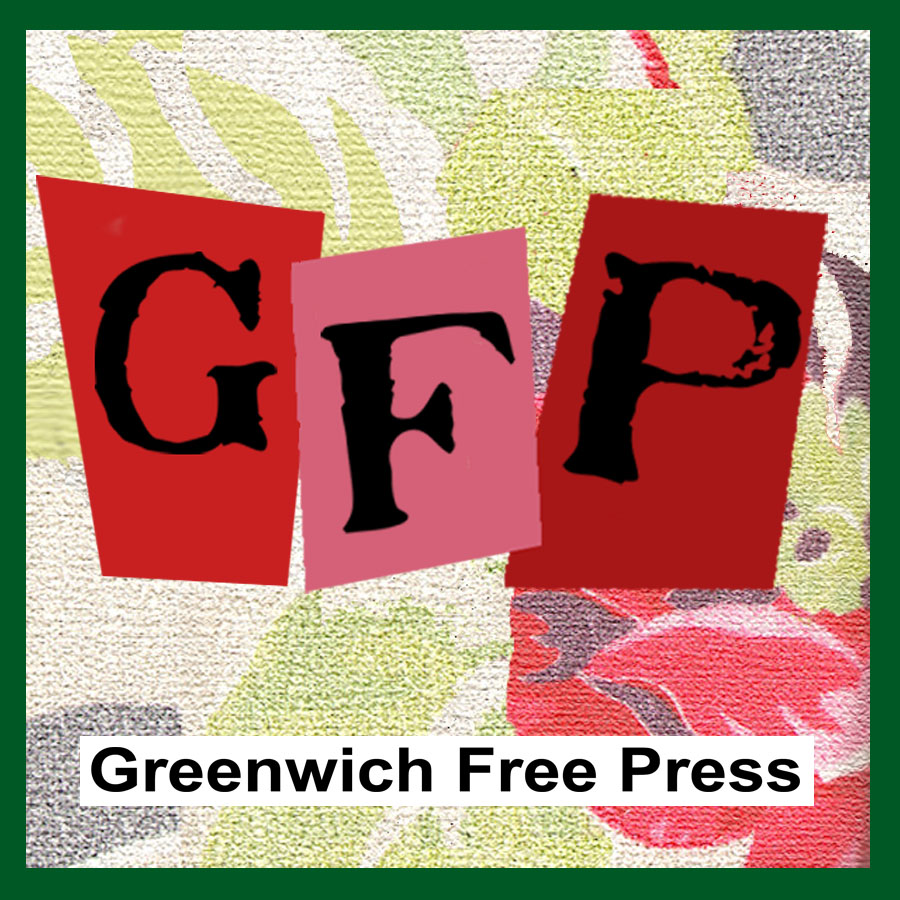 Email news tips to Greenwich Free Press editor [email protected]
Like us on Facebook
Twitter @GWCHFreePress
Subscribe to the daily Greenwich Free Press newsletter.