"There's nothing that Greenwich as a community cannot manage itself," Peter Tesei said in opening remarks to the gathering of the Pemberwick-Glenville Association on Tuesday night.
"Our challenges come externally – from federal or state governments," Tesei added in what would be a theme for much of the conversation between the first selectman, the new Town Administrator Ben Branyan and about 50 western Greenwich residents.
"We've been able to overcome a lot of issues that stemmed from the economic downturn..but the big issues that drive the news are pressures that are brought externally," Tesei said, using New Lebanon School as an example. "…the reason that's being done in part is to look at the mix of the population and attract people to that school," he said, referring to the state mandate for racial balance that proscribes a formula for race balance. There state offers grants to construct the school because of the hope it will move it toward a racial balance.
As residents brought up one concern after another – from their desire to replace the Yantorno Community Center in Pemberwick Park and add handicapped and stroller access to the adjacent playground, to their wish for sidewalks along the well-used park from Almira and points north, and along the treacherous Pemberwick Rd from the Comly Drive neighborhood – Mr. Tesei's advice was to stay vocal and get involved in town government.
Handicapped and Stroller Access to Pemberwick Playground
Felix Guiffra, who celebrated his son's first birthday last week with a party in the Yantorno Center, expressed frustration the inability to push a stroller into the playground, pointing out that the problem is not new.
Recently, longtime Pemberwick resident Mary Tiriolo went on her 103rd birthday to visit a park bench dedicated to her. Her ride had to drive under the swingset to deliver Mary to bench in the playground.
Mr. Tesei sympathized, but said the solution wasn't as simple as him putting in a good word with another town department.
"The politically expedient thing is I get on the phone and ask someone to put some stuff down and make it so they can get the strollers up." Tesei said it's not as simple as bringing in some roadway millings for a half-assed short-term solution. "We got in trouble using road millings for a short term solution…We had this situation at the community garden in Cos Cob."
Mr. Tesei did promise to get a cost estimate for the stroller/handicapped access.  But, he said, "Parks and Rec has to make a commitment to advance this thing forward."
The First Selectman urged the residents to stick together, stay vocal and follow their request through a process that involves the RTM and the BET, and anticipate a slew of questions including how often the facility is used and who is the building being rented out to. He said it will be important to get data to quantify the value of the project to Greenwich residents.
Describing himself as "old" at 46, Mr. Tesei was only half joking when he urged younger residents like the young father, Mr. Guiffra, to join the next generation of town leadership.
Tesei, who grew up in the west side of town on Curt Terrace, and later lived on Chapel Street, said he was familiar with residents' concerns. He urged the group to stay organized as they lobby for the Pemberwick Park upgrades, and advocate the projects before the RTM and BET during the process.
On that note, Mr. Tesei, a parent himself said, "The BET shouldn't schedule their meetings on the budget during school vacations," he said. "That is wrong. They should make it when people can come." He said it had been discouraging to follow a project through to near fruition, only to have the BET ultimately deem it not to be worthy in his absence during school vacation.
Almira Update
Several Almira Drive residents were present at the meeting and Mr. Tesei summarized for the crowd how he and Jim Michel, the town's chief engineer, had recently visited the school bus stop on Almira at rush hour. He reviewed some of the solutions being considered by police, town engineers and Janice Domiziano, who oversees all the town's school buses.
Solutions being considered include making Almira one-way headed south, down the steep hill, which would eliminate the problem of cars accelerating to get up the steep hill and cresting at a high speed for the straightaway alongside the bus stop. He said the possibility of adding speed humps was unlikely because they impede movement of emergency vehicles. The other request, for a three-way stop at Almira and South Hawthorne, he said did not meet state warrants. Mr. Tesei explained that if the town were to install them anyway, Greenwich would be liable.
It might be possible to install the speed signs that alert drivers to their speed, and he said it is possible to move the Almira bus stop back to South Hawthorne. And finally, there is the possibility of eliminating on-street parking on Almira. The on-street parking  has the effect of narrowing the roadway for cars and pedestrians.
At the previous PGA meeting, there had been lengthy discussion about how the street is used as a cut-through for New York commuters heading to office parks or onto Rte 1 to avoid the Carvel traffic circle at all costs. Since then, not only has Mr. Tesei visited Almira at morning rush hour, but residents (Charles Juergens, Henry Tajeda and Diane Roth) recently met with Mr. Michel and Traffic Technician Roger Drenth from the Greenwich Police traffic department.
PGA members said they'd love a sidewalk along Almira to increase safety for kids at the bus stop and for residents walking to Pemberwick Park.
Stella Roberto said that during a meeting with leadership from Parks & Rec there had been mention of replacing the dilapidated Yantorno community building with a pavilion rather than a fully enclosed year-round building. "At the meeting they spoke about a pavilion. Would it be something just used for summer?" Mrs. Roberto asked. "Because 'pavilion' to me does not mean all year long."
"That's something you need to put in your list of priorities, and follow it through on process when working with Town departments," Mr. Tesei replied, adding that his understanding was that a replacement building would not be seasonal.
Andrea Blume said the community is concerned that if the community center is torn down that it get replaced. "It gets a lot of use in the neighborhood and is a great asset."
"We're talking about Pemberwick Park and the playground and the building down there is in the 15-year plan. There is consideration of flip-flopping the building and the playground — it's just an idea," Tesei said, noting that the playground would then be adjacent to the field so parents can keep an eye on children on both places.
"We need people to make this thing work. If you get anything out of this meeting, it is to recruit people and get involved. We're not going to survive as a community if you don't get involved," Tesei said suggesting more residents run for RTM.
Residential Parking
Vin DiMarco brought up the topic of residential parking, particularly up by King Street on the New York border with side streets Fairview Terrace, Nedley Lane, Walker Court and Brook Crossway where for a time, Blind Brook High School students were parking on those streets. Signs limiting parking to residents had been posted but were only recently codified at the request of Rita Azrelyant, the town's director of parking services. Ms. Azrelyant polled neighbors on those streets for their feedback on residential parking and reported that the student parking issues had stopped.
There was discussion about commercial businesses that use residential streets to park their trucks and vehicles. "We really have to clamp down in terms of what your regulation says," Tesei said, noting that this is a problem throughout town. Diane Roth said that on Riverdale Avenue Greenwich residents are complaining that businesses on the New York side of the state line are parking employee cars in Greenwich.
There was a question about the downside of instituting residents-only parking schemes. Mr. Tesei said his understanding after talking to Ms. Azrelyant is that she does not want to expand that program. He said the parking director's concern is that if you keep expanding residents-only parking, ultimately there is nowhere for guests to park. Mr. Warzoha pointed out that adding residents-only parking requires enforcement requires enforcement, and, he said, the enforcement staff is already "at saturation."
One downside of residents-only parking is that people who invite friends over to visit only get one guest pass and their guests – friends and extended family – risk getting parking tickets.
See also:
Rain Doesn't Dampen Spirit of Four Generations in Pemberwick
Tiriolo Trio Celebrate Big Sister's 103rd Birthday with Pemberwick Park Bench
Glenville Neighbors Bristle Over Speeding Traffic on Almira Drive
Concerns Raised by Pemberwick-Glenville Association: Speeding Cars, Lack of Sidewalks
Getting a Parking Ticket in Front of Your Own House in Greenwich
---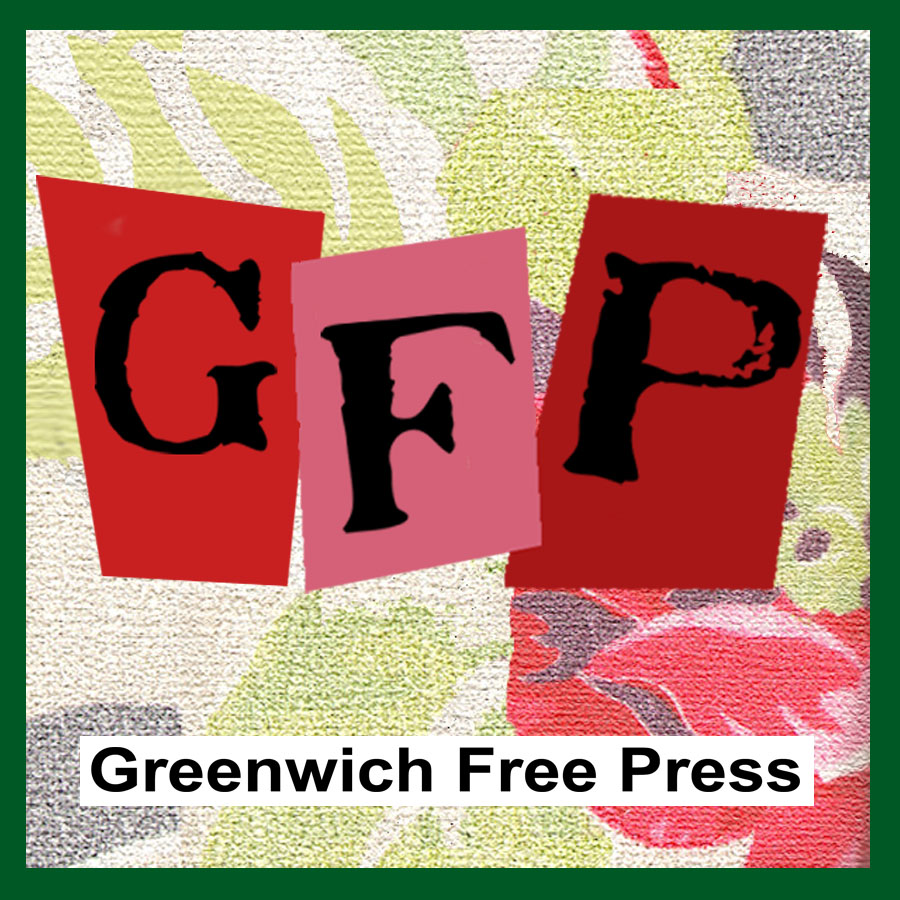 Email news tips to Greenwich Free Press editor [email protected]
Like us on Facebook
Twitter @GWCHFreePress
Subscribe to the daily Greenwich Free Press newsletter.