The Tiriolo sisters – Mary, Grace and Mildred, better known as "Millie" – literally grew up in Pemberwick Park. Their parents, Bruno and Carmella, had immigrated from Calabria, Italy, and married in 1910 at Sacred Heart Church in Byram before having five children.
Mary came along on Jan. 19, 1912, which made Monday her 103rd birthday.
Just before noon, the three sisters made a stop in Pemberwick Park, near the house they all grew up in. And although the trio have visited Pemberwick Park thousands of times during their lives, on this particular visit the park held a surprise.
All three sisters still live in Greenwich, with Grace and Millie living together on the west side of town, and Mary living in central Greenwich, where she moved to in 1951. In fact, she remembers watching the construction of I-95 as it cut through Bruce Park.
"I'm an old biddie," Mary joked, though she is nothing of the sort. Sharp as a tack, she reminded her sisters of her age. "I was born in 1912," she said. Mary, whose married name is Provost-Slocum, can recall walking to the Mill Street bridge in Byram to catch the trolley to GHS when it was located in the old "Town Hall Annex" on Mason Street, (across from the Police Station.)
Mary worked as a phone company operator, waitress and even as a switchboard operator for Empire Brush Works. Later, she was an active volunteer for Meals on Wheels and at Nathaniel Witherell.
The trio had to be driven through a service entrance and underneath the playground swingset, in order to escort birthday girl Mary and sisters Grace and Millie to see the surprise.
Alternately, there is a flight of stone steps on the other side of the playground, which is no picnic for anyone in a wheelchair or a parent with a child in a stroller.
Despite a bit of an ordeal getting the cars over the chain at the foot of the driveway, the sisters made their way over to the bench, which was installed just after Christmas by the Town of Greenwich, though it was a long time in the making.
"I made a phone call to the town in June to ask about our family donating a bench," said Judy Larusso Bellonio. "They said, 'No, we're not accepting any more donations. We're at capacity,'" she recalled. But she didn't give up. She spoke to the Town again in August and they agreed to install the donated bench in honor of the Tiriolo sisters.
"We called it Happy Valley," Millie said of the neighborhood. "There used to be a sign saying 'Welcome to Happy Valley from the Veterans Club,'" she said, pointing east on Pemberwick Road.
The sisters remarked that the sturdy bench is extra long, easily accommodating all of them. They took turns admiring the plaque, which reads, "In honor of the Tiriolo sisters, Mary Slocum-Provost, Grace Larusso and Mildred Popp, from your loving family."
Shared Tiriolo sisters' memories go back to a time when Greenwich had more open space, with cows in pastures, and supplies delivered by horse and buggy. Milk was available from local dairies and families kept chickens and grew fruit and fig trees.
But mostly, Mary, Millie and Grace wanted to talk about their memories of Pemberwick Park, where they spent summers with their two brothers, Patrick and Joseph (deceased). Joe was Greenwich's first casualty of World War II. He was a Merchant Marine Quartermaster on the SS Francis E Powell oil tanker, which was torpedoed by a German submarine in 1942 and sunk.
Millie Tiriolo, 88, whose married name is Popp, said she was delighted to see the extra long bench stationed where parents could relax and keep an eye on their children playing.
Grace Tiriolo LaRusso, 93, who graduated from GHS in 1939, and was married in 1945, agreed.
Millie told the story of the well-known baseball player from Pemberwick, Willie Clifford, and how the day he started at GHS was the first time he'd ever stepped in the building. "He had only ever been in his house and in Pemberwick Park until that first day of school," she said. "It was a fun place."
"The Town used to hire counselors to oversee the park activities in the summer," Millie recalled. "There was Ralph Mayo, Gary Grabarz and Peter Mandras. They were all counselors."
"They'd use a key to open the sprinkler, which was over behind the swings," recalled Judy, who described how on summer mornings her best friend would come over and wake her at 8:30am in order to get to the park right at 9:00am. "They had ping pong and knock hockey," she recalled. "We were in the park all day."
"We have had to sit on the edge of the sandbox," Millie said, referring to the lack of a place to sit at the playground.  The Tiriolo sisters hope that the bench will be just the beginning of what they describe as a much needed improvement project for the park's playground, which is not handicapped compliant.
After about an hour reminiscing, the Tiriolos and extended family headed home for Mary's 103rd birthday party, which would be celebrated with some competitive Scrabble and a rum cake from DiMare Pastry Shop in Riverside, a birthday tradition they started a few years ago.
For more information on how to support or contribute to the Pemberwick Park Improvement Project please email to [email protected].
---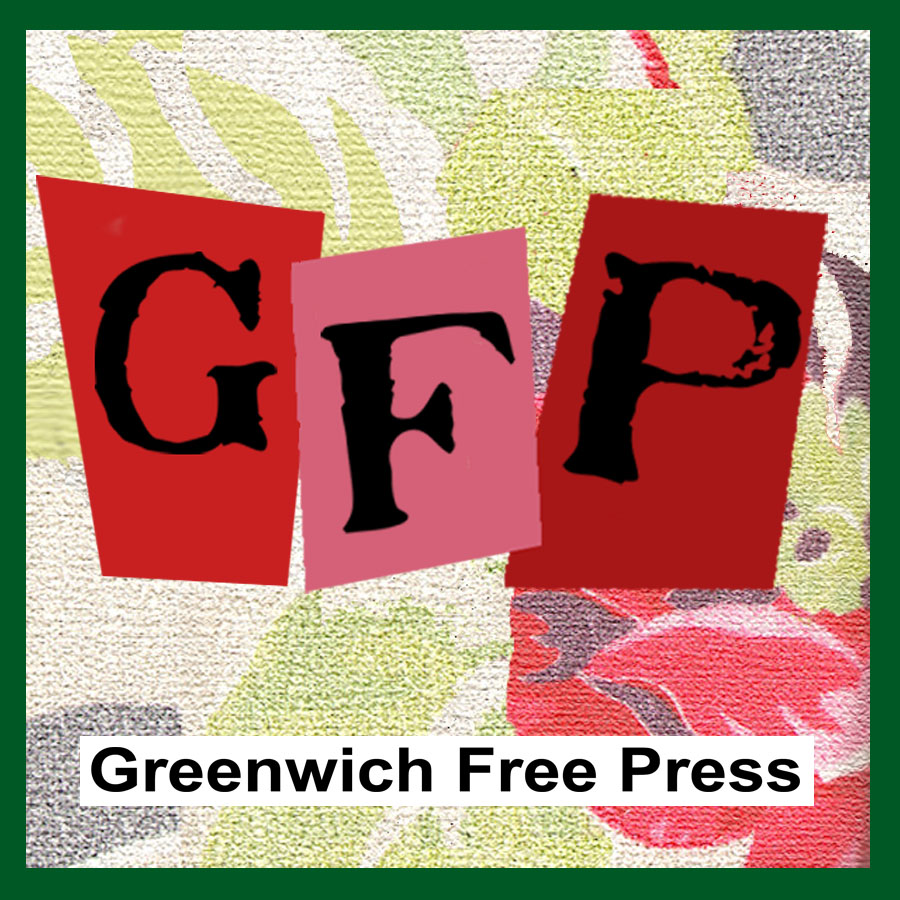 Email news tips to Greenwich Free Press editor [email protected]
Like us on Facebook
Twitter @GWCHFreePress
Subscribe to the daily Greenwich Free Press newsletter.