Storm Hub: Thursday, Feb 9, 5:00pm. Greenwich Public Schools have announced a 2-hour delayed opening for Friday Feb 10.
Here is a snapshot of Greenwich Ave on Thursday at about 5:o0pm.
Update, Thursday, 9:00am: Additional closings include Greenwich Town Hall, Greenwich Library.

Also instead of a delayed opening, the YMCA of Greenwich is CLOSED on Thursday.
The Boys & Girls Club after school programs are cancelled, but the Youth of the Year event is ON, according to a Facebook update Thursday morning.
Update Thursday, 8:30am:  The DPW snow plows are out as snow is falling heavily.
The National Weather Service forecast is for snow, mainly before 1:00pm on Thursday. The snow could be heavy at times. Some thunder is also possible. Areas of blowing snow between 2pm and 4pm. Temperature falling to around 25 by noon. Wind chill values between 10 and 15. Blustery, with a northwest wind 18 to 25 mph, with gusts as high as 36 mph. Chance of precipitation is 100%. Total daytime snow accumulation of 8 to 12 inches possible.
Thursday night the NWS forecast is for partly cloudy skies, with a low around 14° and wind chill values between zero and 10. Blustery, with a west wind 18 to 23 mph decreasing to 10 to 15 mph after midnight.
On Friday the forecast is for sunny skies, with a high near 27°. Wind chill values between 5 and 15. West wind 10 to 15 mph.
---
Update 7:00pm Wednesday: Whitby School, Brunswick School, Greenwich Country Day, King, Greenwich Catholic, Greenwich Academy, Stanwich School and Sacred Heart will be closed on Thursday, Feb 9, 2017

On Thursday the YWCA will have a delayed opening til 2:00pm and all youth programs are cancelled.
The YMCA at 50 East Putnam Avenue will also has a delayed opening until 2:00pm on Thursday. The Early Learning Center at St Roch Avenue will be closed.
Update: 6:45pm Wednesday:  All Greenwich Public Schools will be CLOSED, Thursday, February 9, 2017, due to forecasted snow storm.
Original story, 4:00pm Wednesday: With the National Weather Service predicting up to eight to 12 inches of snow to fall overnight Wednesday through Thursday, a snow emergency has been declared by the Greenwich Board of Selectman.
Acting as the Town's Traffic Authority, the Board has enacted the emergency that will prohibit on-street parking on designated snow emergency routes beginning 6 p.m. Wednesday, February 8, 2017. The parking ban, which will enable Department of Public Works crews and its contractors, to effectively remove the snow.
Residents are advised to park their vehicles in their driveways or in their yards. As a last resort, residents also may use municipal parking lots to park their vehicles, according to Department of Public Works Commissioner Amy Siebert.
The snow emergency will remain in effect until the Board of Selectmen removes the snow emergency.
Greenwich Town Hall will be open for regular business hours, 8 a.m. to 4 p.m. on Thursday, February 9. However, the Board of Selectmen has postponed its meeting this week until 10:30 a.m. Friday, Feb. 10. It will be held in the Town Hall Meeting Room.
The National Weather Service has issued a Winter Storm Warning with heavy, wet snow expected to begin falling late Wednesday night (February 8), continuing through Thursday morning and afternoon (February 9). Near blizzard-like conditions also can be expected with coastal wind gusts of 25 to 35 mph.
"We have the snow crews, the equipment in place with salt and sand at the ready to tackle the season's first major storm," said Greenwich First Selectman Peter Tesei. "We are good to go."
The Town ordinance requires Greenwich property owners be responsible for keeping all sidewalks along their property clear of snow and ice.
The Town of Greenwich prohibits plow contractors from pushing snow from driveways or parking lots onto Town streets. This practice is dangerous and impedes the Town's snow removal efforts. If there is no other alternative to pushing snow into the street, the private plow driver must plow off the windrow left across the street by re-plowing until the road is safe.
A complete list of snow emergency routes can be found below.
---
Snow Emergency Streets
CENTRAL GREENWICH
Amogerone Crossway
Arch Street
Benedict Place
Bolling Place
Brookside Drive
Bruce Park Avenue
Bruce Place
Church Street
Connecticut Avenue
Davis Avenue
East Elm Street
East Putnam Avenue (Maple Ave. to Library)
Fawcett Place
Field Point Road
Greenwich Avenue
Grigg Street
Havemeyer Place
Hillside Road
Horseneck Lane
Hunter Place
Lafayette Place
Lake Avenue
Lawrence Street
LeGrande Avenue
Lenox Drive
Lewis Street
Lexington Avenue
Locust Street
Maher Avenue
Maple Avenue
Mason Street
Milbank Avenue
Perryridge Road
Railroad Avenue
Ridge Street
Sherwood Place
Shore Road
Sound View Drive
Steamboat Road
West Elm Street
West Putnam Avenue
William Street
BYRAM
Beech Street
Byram road
Cedar Street
Chestnut Street
Church Street West
Delavan Avenue
Division Street West
Hervey Street
Kirby Street
Mead Street
Mill Street
North Water Street
Oak Street
Pine Street
Richland Road
South Water Street
Spruce Street
Western Junior Highway
William Street West
CHICKAHOMINY
Hamilton Avenue, Old Field Point Road, Saint Roch's Avenue
PEMBERWICK
Comly Avenue
Pemberwick Road
Moshier Street
GLENVILLE
Glenville Road/Street from Glenridge Road to Pemberwick Road
Riversville Road from Glenville Road, north to entrance to Glenville School
COS COB
Bible Street
East Putnam Avenue (Field Rd. to Diamond Hill)
Loughlin Avenue
Orchard Street
Relay Place
River Road
River Road Extension
Sinawoy Road
Strickland Road
Suburban Avenue
Valley Road
RIVERSIDE AND MIANUS
Hendrie Avenue
North Sound Beach Avenue
Valley Road
OLD GREENWICH
Arcadia Road
Lockwood Avenue
Sound Beach Avenue
West End Avenue
OTHER AREAS
As otherwise identified by the Board of Selectmen of the Town of Greenwich as the Town Traffic Authority.
See also: Winter Storm Warning in Effect for Greenwich Starting Early on Thursday
---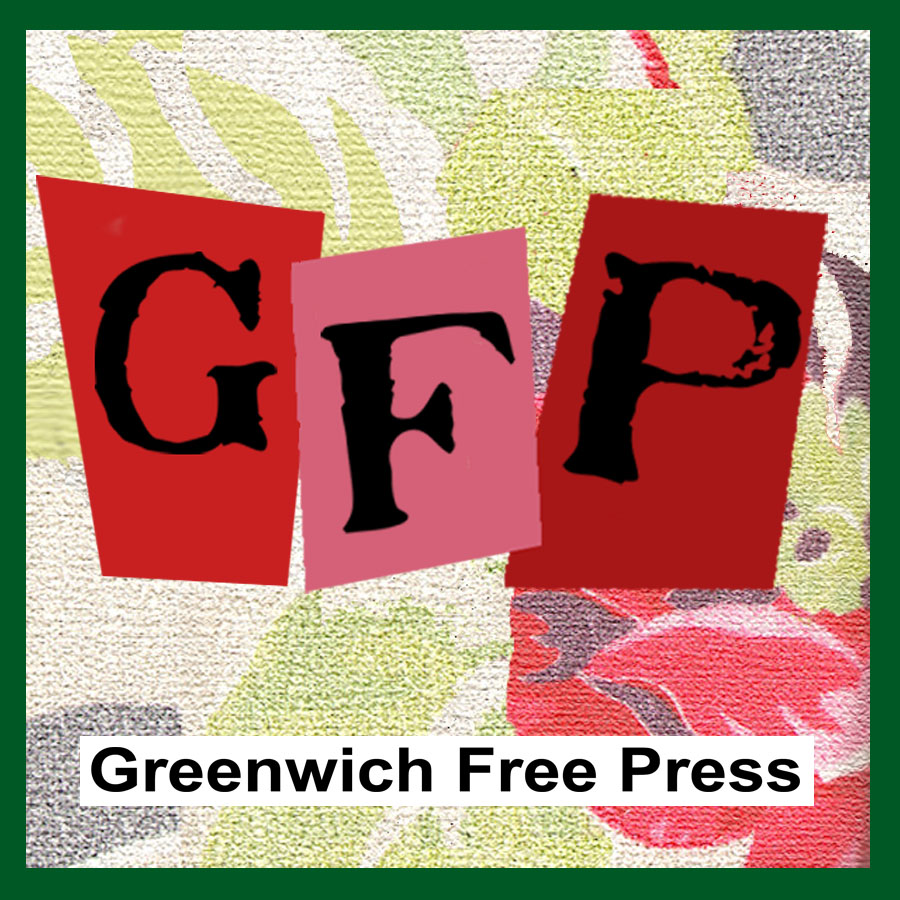 Email news tips to Greenwich Free Press editor [email protected]
Like us on Facebook
Subscribe to the daily Greenwich Free Press newsletter.