During a lengthy Planning & Zoning Commission meeting on March 10, there was a discussion about 121 Greenwich Ave, where a site plan was approved in 2018 allowing an exterior renovation and interior renovation to construct two new residential units on the second and third floors, and a terrace on the roof.
The property is 6,250 sq ft and is located in the CGBR zone.
The adjacent property at 117 Greenwich Ave was formerly home to Betteridge and now is home to Shari's Place.
During the meeting the applicant said he had a disagreement with a neighboring property owner at 117 Greenwich Ave about windows he said were supposed to be closed up due to fire hazard issues.  The owner of 121 feels that the windows on 117 should be closed up as he feels it represents a fire hazard to his building, though that statement was not corroborated by the Town's Building Official and Fire Marshal's office.
This month the commission learned the applicant diverged from an approved 2018 plan.
Specifically the property owner at 121 Greenwich Ave built a fire wall without permits.
The discussion grew heated at times.
"The wall is a very narrow, tall wall that is covering that rear facade with no explained purpose or reason for being there," said Patrick LaRow, Deputy Director / Assistant Town Planner. "It has not been designed or permitted through the Building Department."
"I don't have any indication from any town department – fire marshal, building official, P&Z or HDC that requested or authorized it was necessary," LaRow said. "I'll let the applicant explain why they think it is necessary but it represents work done without commission approval or Building Dept approval."
Mr. Gushue is the architect of record, but he did not design or request permits for the wall.
He did draw plans to address the work without permits when asked for by Mr. Chiappelloni, the owner.
"It should have been part of your permit application," commissioner Andy Fox said. "We are sitting here because you built a wall without a permit and now you are asking for forgiveness….You don't have a permit for that wall," Mr. Fox said said.
"That's why we are here," Mr. Gushue said.
"Why did you? You are the architect," Fox asked.
"I had nothing to do with the construction of the building," Gushue said. "I'm not paid to supervise the project.  Sorry I wish I was."
"I'm in agreement with Mr. Fox's statements," P&Z chair Alban said. "We don't know why the wall is there."
"It was built for fire rating," Mr. Gushue explained. "Mr. (Roberto) Chiappelloni has a sizable investment. The people at 117 don't care. The windows are single pane, which was illegal from day one."
"He has millions involved in this," Gushue said. "Having been a tenant for 28 years, this is his baby. He didn't want anything to happen. Anyone can start a fire."
Mr. Macri said he was concerned.
"According the site plan for 117, specific whereas, 'Commission confirmed preservation easement shall apply to all facades of the building, not just Greenwich Avenue, including those that may be exposed now or in the future.' So, it's an interesting thing."
Mr. Chiappelloni said on several occasions he asked the Fire Dept and the Building Dept about the window.
"The Fire Marshal has on many occasions told me, 'Don't worry, those windows will be closed," Chiappelloni said. "Almost three years later they're not closed and we know there could easily be a fire hazard. We built that wall on our property. It's a mistake in retrospect because I didn't realize…the Fire Marshal stated on many occasions those windows are illegal,  are not fireproof and will be closed. I apologize."
Mr. Chiappelloni also said he had been in business in Greenwich for 31 years. "I've never crossed anybody. I'm here to amend and fix anything, but those windows – everything was ignored….We had to put in triple insulation, double panes, and sprinklers while nothing was done on the other side."
Mr. Gushue said the wall is on the property of 121, and does not connect to 117. "The wall is creating a two hour fire rating because there's no fire rating built into 117."
"I'm in discussion with Mr. Chiappelloni," Mr. Gushue said. "He thought he was doing them a favor by covering the window after they did not. You can go into the second or third floors and look at our building through their windows. We're allowed to. It's our property. It's not attached to their property."
---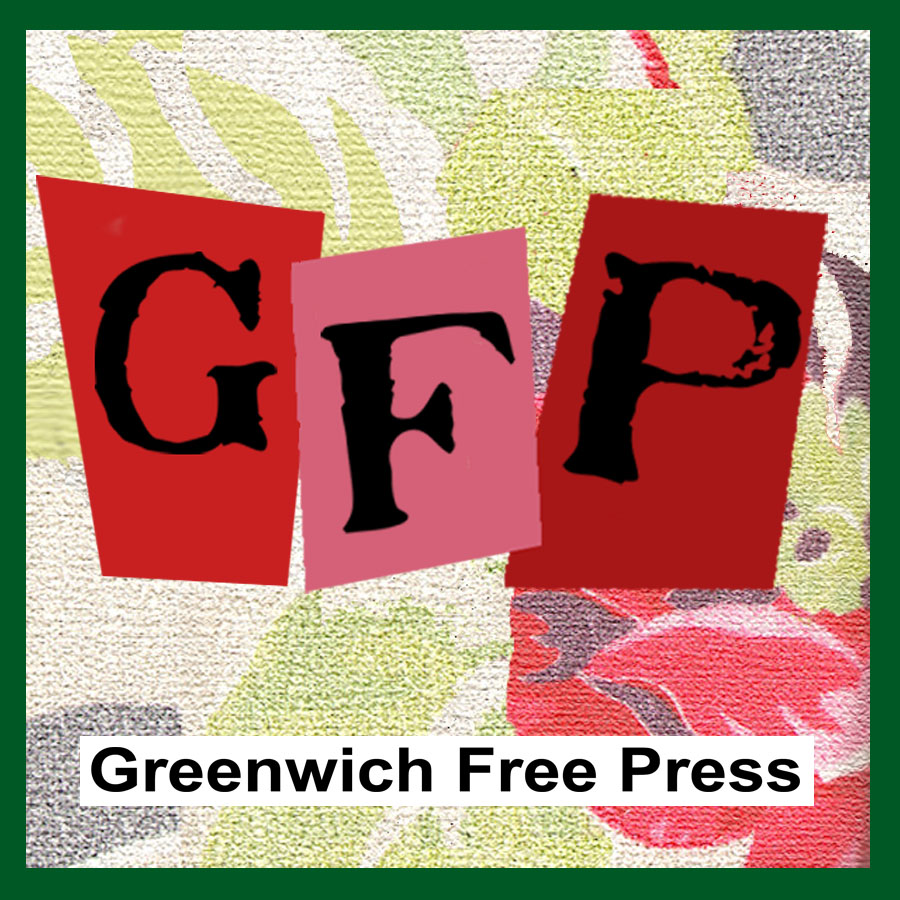 Subscribe to the daily Greenwich Free Press newsletter.
---
"Why does the window need to be closed up?" Mr. Macri asked.
"You are not allowed to put windows on property lines," Gushue said. "These windows were installed illegally originally. Three years later they're still there."
"I don't see anything from the Building Dept and Fire Marshal saying this condition needs to be rectified before we grant TCO," Mr. Fox said.
"I admit that was a mistake," Chiappelloni said.
"Listening to you… we have a facade easement at 117 that seems to have been covered up," Macri said. "We have to address it. ….. that issue needs to be resolved. We also need Building Dept documentation and from the Fire Dept why the window needs to be closed up."
"Mr. Macri is is giving you a list of tasks so we can consider you moving forward with an amendment to your site plan," Alban said.
Macri said he needed to know both the Building Dept and Fire Dept approved. "We're looking at facade easements and they're looking at life-safety issues."
Mr. Chiappelloni said, "I own the building. The Fire Dept asked me to lose all the windows next to the walkway, but nothing on 117."
"You are the applicant. The Building Dept can make you do things and hold permits," LaRow said. "When you are a permittee, you are a captive audience."
"They were tormenting me with a major renovation," Chiappelloni said.
"That is a CO'd building," LaRow said. "You have a permit and were instructed to do certain things to keep a permit and that's the situation you are in now."
Alban said Mr. Chiappelloni was lucky he was not being asked to take down the wall. "In my own experience, dealing with a governmental agency, you didn't come in and ask for permission after."
"I can't believe you got this far," Mr. Fox said.
"We don't have a stop work order," Mr. Gushue said.
"We'll put one on for you," Alban said. "The world works really well when you follow the rules. Look at Singapore. You all just went and did something and you thought you had a good intention. You knew we had rules, and you just didn't follow them. I don't like that everyone agreed to a certain facade and then it got changed."
"I want something in writing why this wall is even necessary and if the adjacent owner was required to fill in the windows and didn't," Mr. Fox said.
"We'll work with you to get it back to the commission," Ms. DeLuca offered.
"I want written documentation," Mr. Fox said.
"How this came up is we were about to install a water line from the street to the building. We had 10 men and trucks, they called the Building Dept…There's a lot of guys who can't work now," Gushue said.
It was decided the applicant needed to submit an actual application to defend the need for the wall, and the commission requires a firm letter from both the Building Dept and Fire Marshal to defend the need for the wall.
After the contentious P&Z meeting, Mr. LaRow sent a request to the Zoning Enforcement officer requesting that permits related to 121 Greenwich Ave be revoked, noting that the applicant had made the changes to the rear of the building without permits.
A Stop Work order was issued.
The item was left open.