Chabad Lubavitch's proposal for a synagogue at the Armory in downtown Greenwich again went before P&Z Tuesday night. The meeting might have been their last appearance because it was a "must close."
That is… unless the applicant agreed to either convert the application back to a preliminary, or agree to a continuance. They opted for the latter.
Alternates Dennis Yeskey and Victoria Goss were seated because the commission is down one member since Richard Maitland's term was not renewed, and commissioner Andy Fox was absent.
A number of issues were raised even after the applicant offered some more compromises, including:
• Push the building back a few more feet on both Mason St and Havemeyer, add landscaped planting buffers behind bench height walls people can sit on
• Reduce height of building by three feet
• Reduce FAR by 400 sq ft
• "Reconstruct" the west wall and drill shed roof including a reasonable facsimile of the glass lights along the top of the shed and source bricks similar to original
• Move rooftop playground to behind sanctuary, rather than atop drill shed
The commissioners complained that the applicant had submitted very confusing information on parking and trip generation, and that it had been submitted very late.
The commissioners were concerned there was not enough parking to accommodate a growing congregation, especially considering there are 91 spaces in the shared parking arrangement that are committed to a neighbor.
They said some of the projections were based on assumptions rather than hard data.
For example, the fact that eight preschool teachers arrive in a single van and therefore only need one parking spot was an assumption.
The Rabbi's wife Maryashie Deren said that teachers come from Chabad Teachers College in Brooklyn and that they could  never afford to live in Greenwich (and drive separately.) Attorney Heagney said the applicant would be willing to make a condition of the approval that the eight teachers arrive in one van.
Mrs. Alban said she'd studied the Chabad's website and found all sorts of activities on the calendar that weren't reflected in the applicant's traffic report.
She said that P&Z's own traffic consultant, BETA, said that additional uses during the day should be included in the analysis.
"I go online and look at the calendar for Chabad, and sure enough there are all these uses not included (in the traffic study)," she said.
Mrs. Alban said in her opinion that the entire process had proceeded backward, without the applicant's needs spelled out first.
"I feel this is being backwards engineered," she said, adding that the application started with a structure. "Rather than start with what the applicant needs…it's going backwards and the parking and traffic get squeezed," she said.
The Rabbi Yossi Deren said Chabad has been working out of a 4,000 sq ft facility for 20 years. "We're bursting at the seams," he said.
"One of the things that drew us to this space is the shared parking concept with the Nitkins," Deren continued, referring to the 91 reserved parking spaces (for Nitkin and Greenwich Financial).
"We know exactly what our limits are, by regulation and physical limits of parking spaces. We didn't include other events (in the analysis) because we look at where we are and what we have. Now we have 17 spaces (at 75 Mason St) and we'll double that. We're aware what our limits are. It wasn't built backward."
Alban persisted. "Our job is to question the assumptions of even someone who knows their future plans," she said. "People a lot of times think they know what's going to work, but they come back. You never know."
"I would actually be happier personally with more parking on the site if it really accommodated the long term growth needs of the Chabad," Alban said. "My concern is that there is not enough parking and not enough consideration of the growth. I feel it's been backwards engineered."
Attorney Heagney said it's been a challenge to find a site for the synagogue in downtown.
"Rabbi Deren has had this vision for his flock as they move forward and grow. All the sites we've been looking at for ten years are all in the center of town."
Commissioner Peter Levy the applicant's request for a Historic Overlay while planning to "reconstruct" parts of the Armory created "a quandary."
"Our regulations talks about restoration, not renovation," he said. "If there is a report that says there is serous structural issues with restoring it, we need to see that."
"It does create a quandary we have to grapple with because the Historic Overlay is a regulation we're trying to take seriously," Levy added.
Mrs. Alban agreed, adding, "HDC feels no part of the entire armory should be demolished as any part of that is violating regulations, criteria and intent. You're right this creates a quandary."
Levy went on to say, "There is a difference as to doing it per regulation and what you're proposing."
During public comment, Mason Street neighbor Linda Hannett said she represented over 49 residents in her building, Virginia Court, which is less than 400 ft from the proposed synagogue.
"All of us in opposition have been asked to work within the process, but the applicant has acted outside of that process with 11th hour submissions not available to the public….involving (First Selectman) Peter Tesei who has no jurisdiction here. He has positioned himself right in the middle of a decision. That's offensive to the process," she said.
Peter Tesei is an ex-officio member of the P&Z Commission.
"The fact that Peter Tesei is involved at all, we feel crosses a line," Hannett continued. "They need to find a more suitable space that doesn't turn an existing traffic nightmare we are living into something worse, that can't be reversed and find a home that doesn't require them to bend the rules that we are required to follow."
P&Z director Katie DeLuca said the commission was unaware of any meeting that Peter Tesei had been involved in.
During public comment, Erf Porter, who chairs the Greenwich Veterans Council comprised of the American Legion Post 29, Byram Veterans and Cos Cob VFW, said that three weeks earlier, the rabbi met with a small group of Veterans Council members.
Mr. Porter submitted a letter to P&Z on behalf of the council saying that they "supported the restoration of the Armory to its historic condition."
Also,  they requested a plaque be erected on the front of the building to memorialize the significance of the Armory.
Lastly the veterans requested they include a meeting room adorned with pictures and memorabilia related to Greenwich Veterans and other local organizations such as the Boy Scouts whose purpose and use of the Armory enriched the history of the Town.
---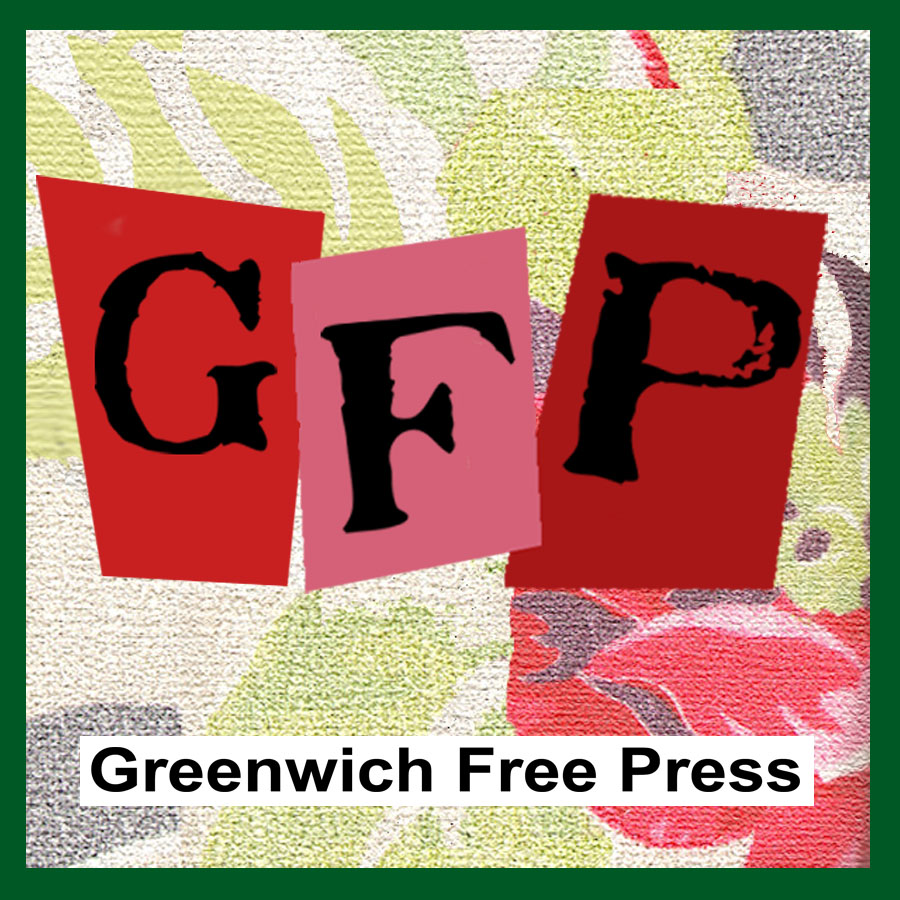 Subscribe to the daily Greenwich Free Press newsletter.
---
The commissioners asked the applicant for an addendum with a parking plan on a clear chart including all the synagogue's miscellaneous activities in a concise chart including the time of day and day of week.
P&Z director Katie DeLuca asked if the applicant could show some correlation of the number of congregants and the number of preschool students based on other Chabads.
The applicant agreed to return on Dec 18 with a traffic and parking study of a comparable Chabad incorporating multiple activities.
Also they were asked to provide more data on number of preschool students, number who walk vs number who drive, parking needs and trips generated.
The commissioners were concerned there was not enough parking to accommodate a growing congregation, especially considering there are 91 spaces in the shared parking arrangement that are committed to a neighbor.
Maryashie Deren who oversees the preschool said the site was appealing because of the shared parking arrangement. While 91 spaces are committed to neighboring offices on weekdays, they would be available on weekends. That said, on Fridays the sun sets before the workday for the office workers is over.
Neighbors in Virginia Court hired a traffic consultant of their own. David Spear of DLS Traffic Engineering Services with 35 of experience.
"The crux of that problem is how much traffic are you really generating and when does it occur and does it overlap the adjacent peak hour traffic?" he asked.
"There is information not clearly presented because certain things weren't mentioned but were assumed," Spear said.
In conclusion, Spear said, "In total, this is a very intensive use for a very small piece of property."
"Maybe you want a site with room to grow. I don't understand how a facility this size can live on 31 parking spaces. The vast amount of parking is taken up by the prior agreements with the 91 spaces," Spear added.
Lastly, Spear said the applicant had not accommodated special event parking into their analysis.
"We've analyzed other synagogues, and as they grow they have a lot of bar mitzvahs and bat mitzvahs," Spear said. "I understand you don't design for special events, but when there is one once or twice a month, it becomes a routine event, and it should be designed for, and should be part of your analysis."
"You don't plan for high holy days or funerals when you're doing the planning," attorney Heagney said, but later he said he had approached the Board of Education about overflow parking in their lot at 290 Greenwich Avenue.
He said that he was confident overflow parking would not be a problem during special events and that he would have a plan for overflow parking by the time Chabad returned before P&Z on Dec 18.
The applicant promised to have this additional information submitted by Tuesday, Dec 11, which would give neighbors and commissioners time to study it by the 18th.
"Focus tightly on what goes on on Saturdays," Mrs. Alban said, pointing out that downtown is very busy on Saturdays.
"You have to accommodate a fair number of activities, and there is no parking on the street during the day," Alban said. "Soul Cycle ties up Mason Street parking throughout the day. So you have to be able to accommodate parking for all the uses and the growth that's expected. And I want explanation of when people walk and when they don't."
Mason Street neighbor Bob Finkel said that in his 38 years living on the street that traffic volume has increased significantly and that the fire station is constantly busy.
Finkel said fire trucks constantly leave the fire house and that the applicant's promise "to install red lights to stop traffic to clear a pathway" might not work in practice. "My concern is when there are cars backed up waiting to get into the garage or waiting to drop off, and there is a fire…If the fire trucks are delayed for even 30 seconds in getting out of the fire house, it could cost lives."
"The first time a fire truck is held up on Havemeyer and Mason Street and someone dies, everybody in this room will have to bear the weight of knowing that could have been prevented," Finkel said.
Alban said the public comments boiled down to two: character of the building and concerns about overflow of parking into the residential neighborhood.
With the applicant promising to submit additional traffic study details prepared on an easy to read chart mapping parking use by activity hour by hour and day by day, as well as overflow parking arrangements with neighbors for high holy days, large events such as funerals, weddings, bar mitzvahs and bat mitzvahs by the 11th, the applicant agreed to an extension until the December 18 meeting.
See also:
Synagogue at Armory Proposal is a "Must Close" for P&Z on Tuesday Dec 3, 2018
Chabad Presents Synagogue at Historic Armory to P&Z: We Subscribe to the'Build It They Will Come' Rule (November 10, 2018)
Historic District Commission Wants Historic Armory "Drill Shed" Preserved, Not Demolished (November 8, 2018)
Synagogue at Historic Armory: No HDC Vote after Third Revision and Clock is Ticking (Oct 18)
Historic District Commission Reacts to Revised Chabad Synagogue Proposal at Armory: We Still Don't Like It (September 2018)
Chabad Lubavitch Seeks to Demolish Part of Historic Armory for Synagogue (July 2018)