Chabad Lubavitch's application to build a 27,000 sq ft structure (which does not include three parking garage levels) for a synagogue on the corner of Havemeyer and Mason Street went before Planning & Zoning Commission on Thursday night. Chabad does not own the property, but would become the owner if approvals are given.
The property is owned by Nitkin who have offices in the front of the adjacent historic Armory. Nitkin intends to stay in place. Their offices comprise about 6,000 square feet.
Much of the historic 8,000+ sq ft Armory "drill shed" on the west side of the property would be demolished to make way for more parking. Currently the shed, once used for soldiers to drill before being sent off to war, is used to park 33 cars.
Like the previous evening, when the applicant went before the Historic District commission, some members of the pubic were in favor, others opposed.
At P&Z several veterans were chagrined at the prospect of the 1911 historic Armory being partially demolished.
Proposed was both a Site Plan and Historic Overlay (HO) which, if approved, would result in significant extra FAR for the synagogue in return for preserving a historic structure.
There was discussion about the HO regulations and whether they "encourage" or "require" preservation.
Members of the public had to wait 3-1/2 hours  to speak.
Peter LeBeau, commander of American Legion Post 29 in Greenwich, a disabled Vietnam veteran, said he had trained at an Armory one weekend a month with his comrades.
---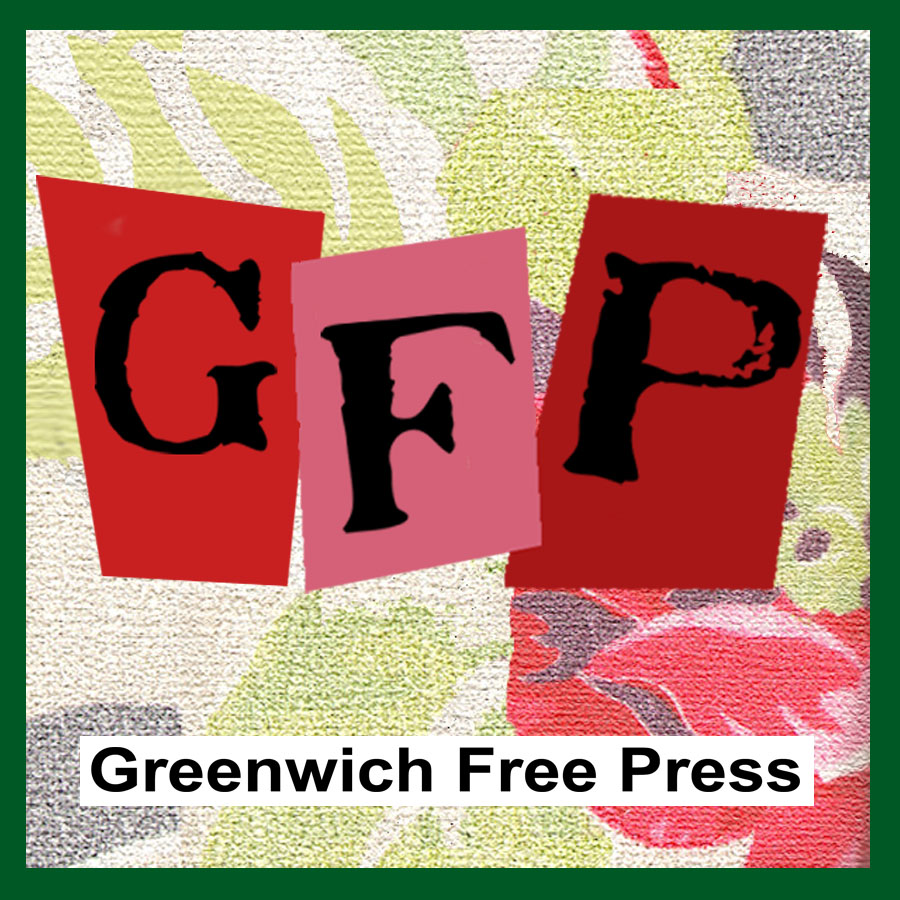 Subscribe to the daily Greenwich Free Press newsletter.
---
"It was a home. It was a sanctuary. It was like our church," he said. "To see what's happening here is disconcerting to me. …That Armory means more to veterans than any other place in this town."
LeBeau said the applicant had never consulted with the local veterans groups about their plans.
"I feel that it brings dishonor to the many thousands of veterans both living and dead who put themselves in harms way to defend all Americans," he said.  "Armories are sacred sites to veterans and should be to every American. They are monuments to men and women who were trained in them and prepared to go to war to defend freedom and democracy throughout the world. They must be cherished, not desecrated or substantially destroyed."
The architect for the project Richard Granoff said that unlike early iterations of the proposal presented to HDC that would have demolished the entire shed, the current application would retain the south and west walls.
(The west wall is behind the Armory and not visible from Mason Street. The south wall is closest to Richards).
He pointed out that the applicant had gone before HDC four times and worked hard to incorporate their feedback. (HDC serves in an advisory role to P&Z.)
Many of the speakers were repeats from the previous night, but Rabbi Yossi Deren from Chabad Lubaitch spoke for the first time since the proposal first went before HDC several months ago.
Rabbi Deren gave a history of the Chabad Lubavitch in Greenwich, which he said started in a one bedroom apartment on Byram Terrace Drive in 1996 and then moved in 1999 to a rental house on the grounds of Greenwich Academy. In 2000, Chabad moved to a house at 75 Mason Street. Recently they purchased an adjacent home at 6 Lincoln Ave and got permission from P&Z to operate a preschool there.
The Rabbi said that by 2001, Chabad had grown so much that they could no longer hold  high holiday services on Mason Street, so they started renting other spaces.
The preschool, which opened in 2002 at 75 Mason Street, grew quickly, so they rented classrooms at the YWCA and later at the YMCA.
In 2017 Chabad purchased the adjacent house at 6 Lincoln Ave to add more preschool classrooms. So now, in total, they have 3 classrooms at 75 Mason and 2 classrooms at Lincoln Ave. And they have a waiting list.
The Rabbi balked at a suggestion Chabad decrease the size of the proposed synagogue by separating the preschool and potentially keeping it at the existing location at Mason Street and Lincoln Ave, which is three blocks away from the proposed new synagogue.
He said Chabad intends to sell those two houses if they build their new synagogue.
And in response to the idea of keeping the historic drill shed in tact, Mr. Granoff downplayed the historic value of both 'the shed', saying that it was in disrepair and that the parking lot at the corner where the bulk of the synagogue's programs would be housed was once a gas station.
In fact, Dr. Beth Weiner, a longtime member of Chabad, said she was familiar with the Armory and described it as dangerous, ugly and in disrepair.
Dean Gamanos, a Vietnam veteran and longtime resident of the historic fourth ward, said he was sorry about errors of the past, and if the Armory had fallen into disrepair, "that's a disgrace."
"We're now approaching the 100th anniversary of World War I," he said, noting that soldiers had mustered out of the Greenwich Armory. "We do have to preserve tributes to people who fought before us – not just World War I, but other wars."
Gamanos, who said it was unfortunate that the historic building had such a derogatory sounding name as a shed, added, "It's not a little tool shed."
He said he did not want the roof of the drill shed to be demolished and just two walls preserved as proposed.
"We have to go further. The shed should be preserved," Gamanos said. "I love how the roof sits with the windows along the sides."
Downtown resident John Jordan was concerned that if the application was approved, it would be 27,000 sq ft, while under a regular application only a 10,000 sq ft structure would be allowed. Mr. Jordan said it would be disproportionate to the adjacent residential area. "It'll ricochet," he said.
More than one person in favor of the Chabad proposal said they felt the commission was holding the applicant to a higher standard than others.
P&Z acting chair Margarita Alban said the regulations had changed over time and that some of the examples offered by Mr. Granoff – the historic US Post Office at 264 Greenwich Ave, 330 Railroad Ave and 24 East Elm St – were poor comparisons.
She said the loading dock portion of the post office that was demolished was a 1950s addition, the portion removed from 330 Railroad Ave was also a later addition, and that the 24 East Elm Street application was not a Historic Overlay but rather a facade easement.
It was pointed out that the historic Armory is not actually protected from demolition.
Nitkin, after a 45 day mandatory stay of demolition, could demolish the entire Armory and drill shed, but it would only be allowed to develop a 10,00 sq ft building in its place, a far cry from the proposed 27,000 sq ft synagogue.
P&Z said they had received a letter from SHPO which stands for the State Historic Preservation Office.
"The National Guard Armory Building was constructed in 1911 and is a contributing resource to the Greenwich Avenue Historic District, a property listed on the National Register of Historic Places in 1989," the letter states. "The district is described in its nomination for listing as, 'an exceptionally well-preserved commercial and municipal district which contains uninterrupted, highly cohesive commercial blocks of unusual architectural diversity.'"
SHPO considers the Armory an important part of the State's history and noted it retains most of its original appearance, with the drill shed and rifle range beneath it being the least altered portion of the structure.
"It also embodies the legacy of a local Greenwich architect, Frederick G.C. Smith, himself a Captain in the National Guard. It is an authentic piece of Greenwich history and if it is demolished, it can never be rebuilt," the letter concludes.
Lastly the SHPO letter signed by Catherine Labadia, touted the benefits of adapted reuse of a historic structure as a powerful economic revitalization tool.
"People are drawn to old places to experience their unique beauty, inspirational awe, or nostalgic feel," the letter stated.
After listening to Bernard Adler, the traffic consultant hired by the applicant, Liz Peldunas from Riverside said that planning parking for high holy days was one thing, but parking for funerals had not been mentioned.
She said that per Jewish tradition, funerals are held within just a few days of a death. "You can't wait for a weekend when you have parking," she said.
The  applicant's attorney said all houses of worship handle funerals and by nature they are unexpected.
At one point attorney Heagney did acknowledge that during popular events his client would probably need to arrange overflow parking, just as Greenwich Reform Synagogue has done with the Baptist Church and Central Middle School, but that the applicant had not approached anyone about that yet.
Though the application was new to P&Z, the applicant's architect Mr. Granoff pointed out that it had already gone before the Historic District four times, each time returning with new designs that incorporated feedback.
HDC submitted a letter with concerns and recommendations. They said the mass of the structure was too big, it lacked of open space and that it had shallow setbacks.
The letter read in part, "Presently the proposed structure's building mass is too great as the HDC sees 21,000 square feet concentrated into one corner of the lot which they believe amounts to 78% of non parking square footage on 22% of land."
The HDC letter also stated, "The HDC feels that no part of the entire Armory should be demolished as any part of its removal for granting Historic Overlay is a violation of the regulation's criteria and intent."
Mr. Heagney pointed out that the HDC had previously given their blessing to cube-like townhouses in the same exact location, and that it entailed demolition of an even larger portion of the Armory.
Heagney said his client had been looking for a new downtown property to make their home for about 10 years including One Dearfield Drive (just north of library, and the Lutheran Church half a block from Town Hall at 38 Field Point Rd ), which he said was pie shaped and didn't meet the needs of the growing congregation.
They also looked at the former Wells Fargo building, but were outbid. Next they looked at 280 Railroad Ave but it was too close to the new Eversource substation and parents didn't want their children close to that.
Lastly, Chabad looked at 125 Field Point Rd at the corner of Sound View Drive where currently 12 luxury apartments are under construction.
The Rabbi said that in all five instances, the Chabad got very far in their negotiations.
Through all of this the desire to look for a central location continued. The Rabbi said he had reached out to Mrs. Nitkin to see about the potential to build the synagogue on her property at the Armory.
In addition to chasing vanishing downtown locations, the applicant said there was also four months of meetings with the HDC.
"We also worked on Nitkin Group. With the drill shed we're keeping the south and west walls. We're modifying it, not tearing it down" he said.
The commissioners pointed out that regulations for Historic Overlay have changed, and in that past application there were only 9 townhouses proposed, leaving a significant amount of green space, and requiring a great deal less parking.
There was lengthy discussion about parking and it was noted there is a shortage of parking in the lower Greenwich Ave area.
The Chabad proposal includes a shared parking situation between the synagogue and adjacent Greenwich Financial Center and Nitkin. Their parking would be spread over two levels accessed from different 24-ft-wide two-lane access points.
Specifically the applicant acknowledged that if a worker found no parking on one level, they would have to exit out to Mason St or Havemeyer and drive around the corner to the other entrance and try again.
They said they needed to take the roof off the shed to create the second level of parking. Currently the drill shed is used for parking 33 cars, though Granoff said it's a tight squeeze to have two rows of cars and an aisle between them. Hence, the proposal does not retain all the walls.
Mason Street neighbor Linda Hannett said she understood Chabad's search for "a home." But, she said, her residence on Mason Street, 400 ft from the proposed synagogue, was her home and her sanctuary.
"In my opinion, it's sad we're pulling apart, and you can feel it," she said, but she said the proposal amounted to "a monstrosity that will effect my quality of life."
Hannett said she and other neighbors had engaged both an attorney and a traffic engineer.
Hannett studied the November activity calendar from Chabad's website and discovered activity beyond Friday and Saturday religious services and the weekday pre-school.
She said activities occur seven days a week, including evening events at the teen center, adult classes, women's group studies, men's clubs on evenings, holiday parties for adults and teens, plus 8 holidays with 9-10 different services throughout the day and most fall on weekdays.
She said Chabad also hosts a daily early morning prayer that lets out at beginning of rush hour. She asked P&Z to consider the impact in the already congested area.
The commissioners also asked for firm numbers of Chabad congregants to determine perhaps if there are enough people to make use of the massive synagogue, and also to get an idea if there is adequate parking.
There were questions about whether the Jewish congregants walk to the synagogue for Shabbat and therefore diminish the need for parking.
The applicant's traffic report said that the majority of congregants walk, but their traffic consultant Mr. Adler said that was incorrect. He said about 30% walk and 70% drive.
Later, Rabbi Deren explained that while he and his family are Orthodox and don't drive to Shabbat, that they would never turn anyone way for not walking to the synagogue.
"We are of orthodox persuasion, but we invite everyone," he said, adding that it was critical for the new synagogue to be downtown in order for the walkers – from Byram Shore and Prospect Street to Milbrook – to be able to walk if they want to. One congregant said her walk to Chabad is 55 minutes.
Mr. Yeskey asked for hard numbers of parishioners. Mr. Heagney said that currently 30-40 attend Saturday morning services.
"That begs the question," Yeskey said. "You're planning 130 seats (in the new synagogue). That's four times as many."
"The current Chabad is no longer adequate for people who want to attend and there is only one service on Saturday mornings," Heagney said.
The Rabbi said Saturday worship is the "primary element of when sanctuary will be used."
He said on Saturdays 24  congregants walk and 24 congregants drive for a total of 50.
"We follow the rule book that says build it and they will come," the rabbi said. "We're building for a significant amount of growth. We are full at capacity right now."
The P&Z commission decided to leave the application open, with an eye to the applicant returning in December.
See also:
Historic District Commission Wants Historic Armory "Drill Shed" Preserved, Not Demolished
Synagogue at Historic Armory: No HDC Vote after Third Revision and Clock is Ticking (Oct 18)
HDC Reacts to Revised Chabad Synagogue Proposal at Armory: We Still Don't Like it (Sept 13)
Chabad Lubavitch Seeks to Demolish Part of Historic Armory for Synagogue (July 2018)
Chabad Pre-School Approved by P&Z to Move from YMCA to Lincoln Ave (Aug 2017)
PHOTOS: Seven Veterans Honored at Greenwich Town Hall during Medal Ceremony