On Tuesday night, Indivisible Greenwich met at Christ Church to discuss the group's activities and future plans. The group is a local chapter of a national grassroots movement that is concerned with preserving the nations democracy.
At the heart of this movement is the idea that the Trump agenda threatens democracy.
The group has grown to more than 400 members who are concerned local citizens described by Indivisible Greenwich as people who are "giving their time, energy and passion" to counter this threat.
Joanna Swomley, the founder of Indivisible Greenwich, said that after doing some research about what she could do as a citizen to counter the Trump agenda, she found the Indivisible Guide, which provides advocacy and organizational tactics to resist the Trump agenda.
"So I decided to start Indivisible Greenwich after being terribly distressed after Trump's victory" Swomley said. She also said she hopes to make the group an official non-profit organization.
Before the meeting, group members signed in at a table that had "thank you" posters to representatives for their points of view on healthcare.
The subgroups that make up Indivisible Greenwich focus on federal, state and local, voting, and communications topics.
The meeting highlighted three topics: the idea of the National Popular Vote (NPV), representation in the Greenwich Representative Town Meeting (RTM) and retaining the model of equal representation in the Greenwich's Board of Education.
The NPV is an interstate compact currently made up of ten states and the District of Columbia. The agreement among these states is to give all of their electoral votes to the presidential candidate who wins the national popular vote. Connecticut is not a member of this compact, though Indivisible Greenwich aims to change that.
Jennie Baird, a representative from the local grassroots activist group March On, said that the Greenwich RTM currently represents an older, white male majority.
Although Baird said that people of color represent roughly 23% of Greenwich's population, there are hardly any RTM members who are people of color. Baird also said that women hold fewer than a third of RTM seats.
To fix the Greenwich RTM representation, petitioners attended the Indivisible Greenwich meeting to get signatures in support of their running for office. Many petitioners were young women seeking a seat in the RTM.
The Greenwich school board is a bi-partisan body. It is currently split 4-4 Republicans to Democrats. Swomley said there is an effort underway by town republicans to make it a republican controlled board, which would make it 5-3 Republicans to Democrats. Although the school board recently voted against this effort, the selectman of Greenwich have the idea to put this question to a vote by Greenwich residents.
Swomley said that Indivisible Greenwich aims to stop this idea from being put to action because although it may sound good on a superficial level, the group believes the question will be asked in a slippery way that will confuse residents and possibly cause them to become misinformed on the issue.
"We didn't want to wait until it was too late to do anything about these issues" Swomley said about how these three topics were time-sensitive issues.
In the press release to promote this meeting, the group described itself as a "campaign to promote non-partisan civic engagement."
This point was also emphasized at the meeting when Swomley said that the group welcomes republicans and anyone who is against the Trump agenda.
However, at the meeting the room was majority left-leaning in its political views.
"I have to put more thought into ways of making this less partisan and opening up to republicans," said Swomley. "I'll take suggestions."
Shelia Phelan, a member of Indivisible Greenwich, said she likes how engaged she has become in politics since joining the group.
"The group has targeted goals. Groups like this makes sure things happen," said Phelan.
"The people make up the institution. If we sit back and let something happen, we're taking the institution for granted," she said.
See also:
BOE Opines on Charter Change Proposal: They Don't Like It (May 26, 2017)
---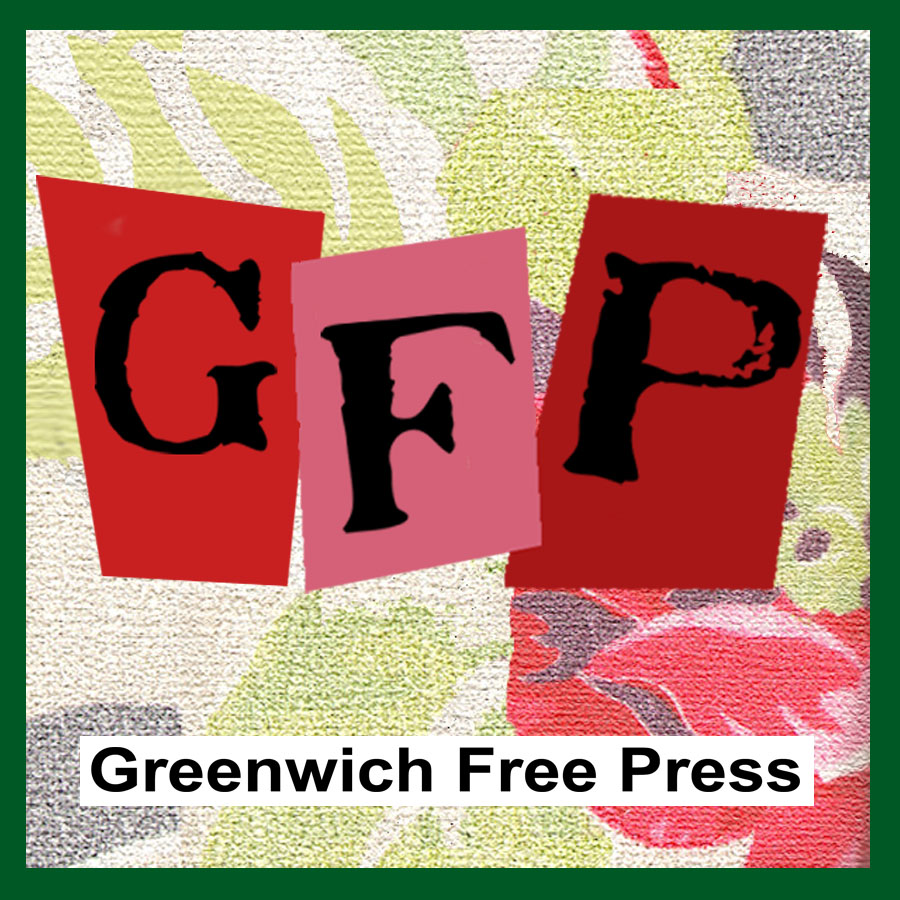 Email news tips to Greenwich Free Press editor [email protected]
Like us on Facebook
Twitter @GWCHFreePress
Subscribe to the daily Greenwich Free Press newsletter