During last Thursday's debate between candidates for First Selectman, the most tense moments followed Democrat challenger Frank Farricker's suggestion that construction projects have run late and over budget on Mr. Tesei's watch.
During the debate Mr. Tesei took particular umbrage at his challenger's charge that Ham Ave had run late and been over budget.
"Mr. Malloy was not on the Hamilton Ave building committee but you were," the First Selectman said to Mr. Farricker, as the audience chuckled. Mr. Tesei said his challenger had failed to attend the Ham Ave building committee meetings. "If you're going to pontificate and give grandiose political statements, let's get into the nitty-gritty of the facts. And I appeal to the media…Let's stop the hyperbole," Tesei said, adding that the Glenville project was on time and on budget, and that he had served on that committee  himself.
Since the debate, Mr. Tesei has since acknowledged the error. Mr. Farricker was not on the Ham Avenue School building committee. In fact, he served with Mr. Tesei on the Glenville School building committee, which resulted in an on time and on budget school being built.
"There is no reason these projects have to be so expensive," Farricker told Greenwich Free Press in an interview days before the debate, pointing to MISA, the public safety complex, and Hamilton Avenue School specifically.
Mr. Farricker, who has a background in construction and development, said that he is thrilled that his daughter, a 9th grader at Greenwich High School, will benefit from the new performing arts center, the visible result of the Music Instructional Space & Auditorium (MISA) project, but, he said, "Somebody should have gone in and been honest about the remediation so we could have known exactly what the costs would be. The architects and builders gave sunny, low numbers and no one in town hall had capability to lead."
Mr. Farricker said MISA is between $30 and $40 Million over budget so far. "We still haven't started the classroom project," he said, referring to the pending demolition of the old auditorium, which will be replaced with classroom space.
Farricker said tens of millions of dollars wasted could have gone to other worthy projects. "The Eastern Greenwich Civic Center is still a mess. The Havemeyer building sits untouched and underutilized. Also, we have playing fields that are unplayable after it rains," he said. "When they come in from Bridgeport to play against Greenwich, they're shocked!"
"It's disrespectful to the kids who put the name of our town on their backs," he said, adding that the result is parents putting their kids on travel teams.
"I very much appreciate that Peter Tesei gave the past 25 years to town government because few people make that kind of commitment. But my approach is different. He'll always been much better at the little stuff like thank you notes and going to ribbon cuttings. I'm about results," he said. "It's not about raising taxes or bonding, but about priorities, planning and being strong enough to execute."
Farricker said that between his company in Greenwich and a second company in Norwalk, he has been involved in numerous projects involving the sale and development of  real estate, and understands both budgets and responsibilities. "I know how to run a business," he said.
"I've built affordable housing and luxury condominiums in Manhattan, and have clients in Chile, Israel and China who depend on me for financial analysis and investment advice. I'm the only candidate who has that kind of experience," Farricker said.
The Democrat challenger said that there is no reason New Lebanon School can't be built offsite as permanent modular construction. "A vast majority of schools in this country are manufactured this way," he said. "This is not a house on Round Hill Road. This type of construction is the norm, not the exception, except in ultra luxury houses. What's more important? To build a palace at $600 a sq ft or an offsite building that would be exactly the same. They're designed by the same architects to the same specifications. It's just built somewhere else."
"They're estimating $600 per sq ft for New Lebanon, but projects in other comparable towns average around $25o per sq ft," Farricker said. "Other towns can do it right. It's because we have no leadership. The Hamilton Avenue School building committee didn't communicate. Nobody led and it went $10 to $15 million over budget."
Farricker pointed out that the public safety complex has also gone over budget and has yet to be completed. "That's money we can't spend on important priorities," he said, adding, "Nobody remembered to make the garages high enough to fit the ambulances in. Nobody led."
"Greenwich Republicans have said that Greenwich gets 1% of what it sends back to Hartford. But it's more like a half a percent because for political purposes our leadership does not engage with Hartford. Instead it runs political campaigns against Hartford. To alienate these people for short term political gain is damaging to Greenwich."
"What's important and gets the attention?" Mr. Farricker asked. "The harbor." Mr. Farricker said taxpayer dollars have been wasted on hours of the legal department's time to work against the harbormaster.
On Sunday, as Mr. Farricker handed out postcards at the Coffee with a Cop event he continued on the theme of financial responsibility, pointing to overruns in the the public safety complex project."Peter came back screaming at Paul Pugliesei for suggesting it would cost $29 Million to renovate the historic fire station, saying an all new building would cost just $20 Million. Well, now we're at $29 Million and counting."
"There are so many overruns buried in different budget lines," he said, citing an annual $250,000 rent for offices at Holly Hill for the fire department. "It's not even completed," Farricker said of the public safety complex. "Who is in control? Who is making the decisions? Is it Al Monelli? Is it DPW? They spent $4.4 Million for furniture and fixtures," he said, referring to the new police headquarters.
Looping back to MISA, Mr. Farricker said building committee chair Joe Ross was open to cost saving ideas but was thwarted. "It's so easy to say you're doing the right thing when it's not your own money. There's no repercussion for overspending."
Farricker criticized Peter Tesei for making light of overruns. "He calls them contingencies, but in the construction business they're called 'alt add's, short for alteration addition, and reflect something that those in charge didn't think of in advance."
Of Peter Tesei's denial that construction projects have gone over budget on his watch, describing the charge as "fallacy," during the debate, Mr. Farricker said, "Everybody in town knows it. All these projects do go over. I'm digging through the numbers, but it's in excess of $100 Million just on construction."
Farricker said the pension fund is another example of irresponsible spending. "Since 2007, we've added $77 Million to the pension fund. In 2011 Peter Tesei said in a Greenwich Time article that he'd have the pension fund taken care of in two years."
"Look at the money we're throwing down the toilet," Farricker said.
See also:
Selectmen Debate Touches Many Topics, Testy at Times
Interview with BOE Incumbent Seeking Re-Election Peter von Braun: "I Get Things Done"
Meet Lauren Rabin, Board of Education Candidate
Interview with Greenwich Board of Education Candidate Anthony Lopez
Tax Collector Candidate: Elect Me, Hire My Replacement
---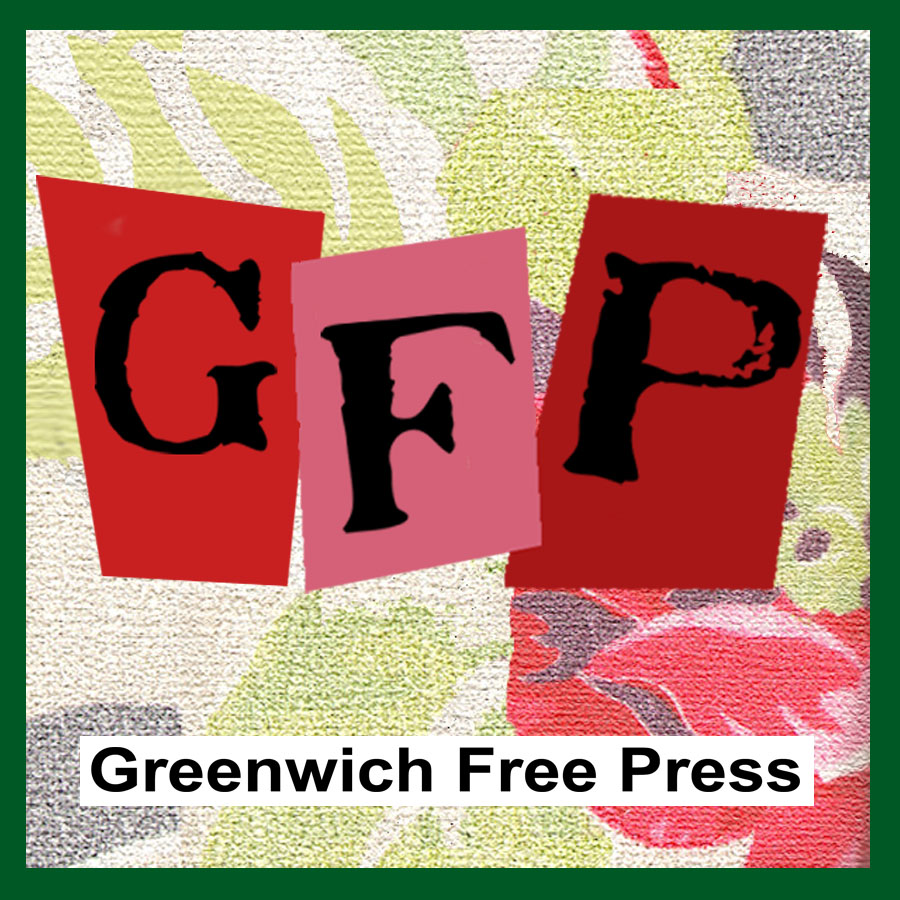 Email news tips to Greenwich Free Press editor [email protected]
Like us on Facebook
Twitter @GWCHFreePress