*This article was updated on Oct 17 to clarify that not only was Frank Farricker not a member of the Hamilton Ave school building committee, but that he was a member of the Glenville School building committee. Glenville School was completed on time and on budget. Hamilton Avenue School was neither on time, nor on budget.
The Selectmen debate at Town Hall, hosted by the League of Women Voters, drew a crowd who turned out to see the rematch between First Selectman Peter Tesei (R) and Democrat challenger Frank Farricker.
The opponents clashed several times, while petition candidate James C. Reilly provided moments of humor, sometimes breaking the tension. The first question went to Mr. Reilly. He began his answer by saying, "Yabadabadoo."
"In Greenwich we have to get control of our costs," said Mr. Farricker in his opening statement.
"Every time a project goes over budget like MISA, that's money that we can't spend on other projects. Because I'm experienced in construction and development, I'm going to make sure that our capital projects come in on time and on budget."
"We've got to do better and it starts with facilities," Mr. Farricker said. One of his themes was long-term planning, which he gave former Republican First Selectman Jim Lash credit for undertaking.
"We pay for all these studies we don't use," Farricker said, adding that millions of dollars could instead be spent on facilities such as the three middle schools and improving Greenwich's playing fields.
Mr. Tesei said the financial condition of Connecticut and tax policies of the majority government are driving residents out. He said loss of people and businesses have particularly impacted local non-profits.
"It's a direct result of migration of people, businesses leaving and the types of businesses replacing them."
"Keep hands off, Washington. Keep hands off, Hartford," Mr. Tesei said. "And Greenwich will be just fine."
Mr. Farricker's theme during the debate was personal responsibility. "Dan Malloy was not on the Hamilton Avenue School building committee," Farricker said to First Selectman Tesei, in a jab about responsible spending.
"Dan Malloy was not on the Hamilton Avenue building committee, but you were," Mr. Tesei charged. "You were an ex officio member of the Planning and Zoning Commission… You were not in attendance at meetings. If that's the type of first selectman you'll be, then God help us," he said suggesting Mr. Farricker was pontificating and making grandiose statements.
A quick check of the Greenwich Schools website revealed Mr. Tesei was incorrect. Mr. Farricker was not on the Hamilton Avenue School building committee.
Mr. Tesei described the suggestion that projects are over budget as a fallacy. "Hamilton Ave ran into significant problems," he said, but several other projects were on time and on budget, including Glenville School," he said, adding that he had served on that building committee.
Though he did not say so, Mr Farricker was a member of the Glenville School building committee. He served in an ex officio capacity, as did Mr. Tesei.
Mr. Farricker said that millions of dollars have been wasted on studies. Mr. Tesei said money has been well spent and that Mr. Farricker's charges were levied without documentation. In the awkward moment that followed, Mr. Reilly offered to switch seats with Mr. Farricker and sit next to Mr. Tesei.
Mr. Reilly said he advocates creating a park ranger group operated out of the Greenwich Police Dept, and lamented that young people don't have enough understanding of history and the sacrifices of those who came before them. He suggested ways to supplement town revenue beyond collecting taxes, such as selling commemorative artwork.
Mr. Farricker said that while serving on P&Z he worked on the POCD, which he was proud of. "We need that 10-year guide and I wish we paid more attention to it." He said the Affordable Housing Committee was created and he wished it had more teeth. At one point Farricker said that of the 69 appointments Mr. Tesei has made that only three were Democrats, which Mr. Tesei vehemently denied. Mr. Farricker said that when he served on P&Z commission with Republicans, partisan politics were left at the door.
Mr. Tesei replied of the electorate, only 38% of registered voters are Republicans, yet he received support of two-thirds of the votes.
Candidates were asked about their approaches to toxins in town fields. Mr. Tesei said it would be "a fool's errand" to proceed with townwide testing. "As we undertake new construction projects, if a problem is identified, we address it," he said. "It's not unique to Greenwich."
Mr. Reilly said, "You can't wildly go around digging up the Town. I wouldn't suggest looking where we're not working."
Mr. Farricker said that although Greenwich is a far cry from Pittsburgh, contamination is fly ash from the Cos Cob power company. "I don't endorse having kids running around on fields with toxins. There are PCBs that are harmful to our children. We need to bite the bullet and do what we have to do," he said, repeating his theme of personal responsibility. "This town is nuts with sports. We need fields. We need them top notch, clean and safe."
Other questions the candidates answered ranged from rising sea levels to bike lanes.
The evening began with six minute statements from incumbent Selectmen John Toner (R) and Drew Marzullo (D).
"This is going to be fun," Mr. Marzullo said. With a nod to 2007, when Mr. Farricker previously last challenged Mr. Tesei,  he joked, "There is no Dan Malloy, no harbormaster and no Jim Reilly." Beside Mr. Marzullo, Mr. Reilly  with his handlebar mustache chuckled. Mr. Malloy is still in office, and the harbormaster was at the back of the meeting room.
Selectman Marzullo said that he and his partner Reynold, who have an adopted son, plan to promote awareness on a local level of foster care and adoption opportunities in Greenwich. "Greenwich is not immune to children in need of a loving home," he said, adding that he has been in contact with Dept of Children and Families.
Selectman Toner summed up bio, which included 2 years in the Peace Corps in Ghana, a teaching degree and stint at Scarsdale High School followed by 27 years at Chase Bank and a multitude of Greenwich volunteer positions on boards and commissions.
See also:
Parents: Mark Calendars for the Board of Education Candidate Debate
Interview with BOE Incumbent Seeking Re-Election Peter von Braun: "I Get Things Done"
Meet Lauren Rabin, Board of Education Candidate
Interview with Greenwich Board of Education Candidate Anthony Lopez
---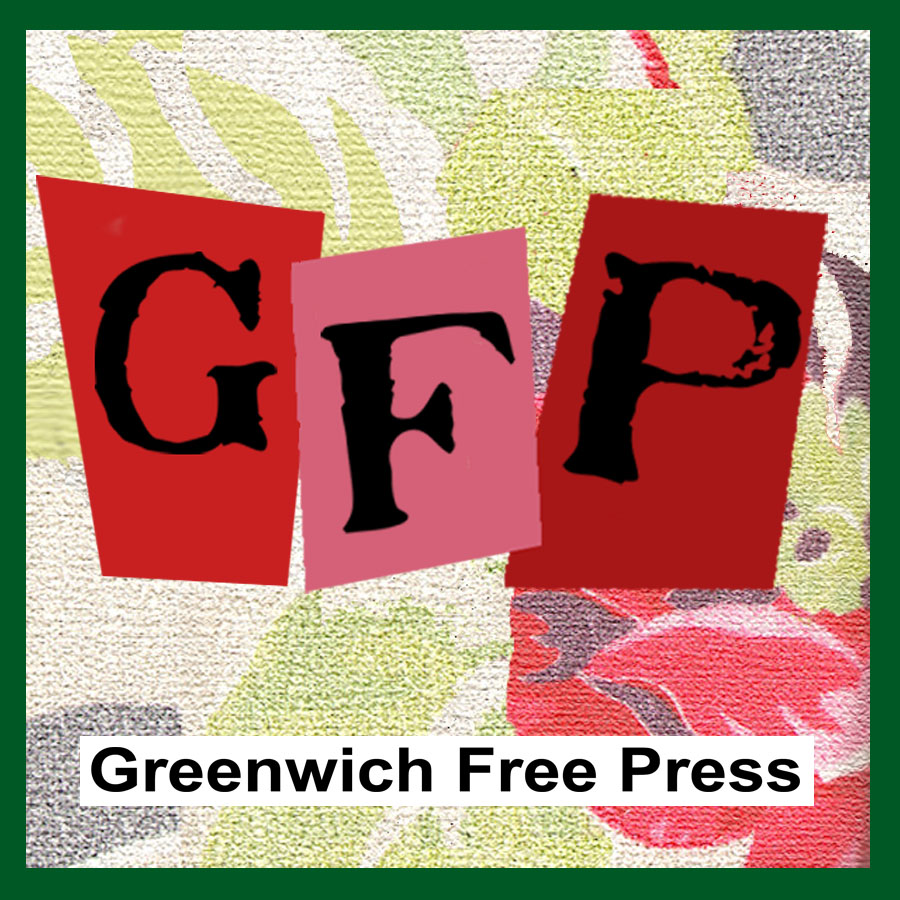 Email news tips to Greenwich Free Press editor [email protected]
Like us on Facebook
Twitter @GWCHFreePress