Kicking off an "action meeting" organized by Greenwich's DTC, chairman Jeff Ramer asked a standing room only crowd in the Cone Room at town hall, whether recent concessions by Donald Trump were statements from "a character playing to a crowd or a reflection of what his administration is going to be?"
Ramer suggested that clues in determining an answer were Trump's picks for his administration of Steve Bannon as White House chief strategist, retired Lt. Gen. Michael Flynn as national security advisor and Alabama Senator Jeff Sessions for attorney general.
Women's March on Washington
"I think it's important that we begin to find our voice," Ramer said, adding that on Jan 21, 2017, the day after Donald Trump's inauguration, there will be the Women's March on Washington.
"There is a rising tide. We think there may be as many at 10,000 people from just Connecticut alone who are attending," he said, adding that a transportation company called Skedaddle has been contracted to provide several buses, which will pick up people at Second Congregational Church in Greenwich at 5:00am, and leave DC at 7:00pm, returning to Greenwich at about 11:30pm.
"It has become a tradition that outspoken rights vocalists have expressed themselves with marches on Washington," Ramer said. "We're going to further the tradition. I applaud the organizers for it."
Ramer said he had received many suggestions for ways people can express themselves.
Review of Trump's Finances
To those who had an opinion to share about Mr. Trump's finances and potential conflicts of interest, he suggested contacting Elijah Cummings, Republican Representative Maryland, who has requested  a review of Trump's conflicts of interest and finances.   (202) 225-5074 to share for support Cummings' request.
"There is a lively discussion going on right now about whether or not he will be putting assets into a blind trust or to continuing to have him and his family operate his business assets while he  serves as President of the United States," Ramer said.
Affordable Care Act
"Paul Ryan is on a mission to kill or at least gut the Affordable Care Act. He is setting up a telephone poll process. He is expecting a huge outpouring from the general desiring that the affordable care act be killed," Ramer said, adding that he'd prefer that the groundswell not be the one he Ryan is expecting.
Ramer gave instructions for people to call to say they don't favor restoration of lifetime caps on illnesses,  and policies being raided for illnesses that predated coverage.
Oppose Appointment of Steve Bannon
Next, with the goal of an avalanche of postcards,  people can send  the Trump organization cards that depict Connecticut and simply write, "Not Bannon" to express opposition to the appointment of the executive chair of Breitbart News who took time off to work on Mr. Trump's campaign.
Mr. Ramer said US Senator from New York, Kirsten Gillibrand (212) 688-6262 or (845) 875-4585, is collecting a tally of people opposed to the appointment of Steve Bannon as White House chief strategist. She plans to present the tally on the Senate floor.
Log of Hate Crimes
Ramer said people can report events like hate crimes such as swastikas to document the increase in hate activities since Mr. Trump's election.
The women's national golf championship is scheduled to be held at the Trump course in Bedminster Township, New Jersey in 2017.
"I'm giving you the website for the USGA for you to to express your indignation that of all the places to conduct the women's championship  – you wouldn't think the golf course belonging to Mr. Trump wouldn't be first on the list."
Trump Business Boycott – #GrabYourWallet
People looking to boycott companies that do business with Mr. Trump's can adopt the tactics of the #grabyourwallet movement, which started as a hashtag launched to protest Trump's statements about sexual assault. There is now a spreadsheet listing retailers that do business with the Trump family, along with contact information their customer-relations departments.
The list includes Macy's, which sells Trump family merchandise, Amazon, Bloomingdale's, Neiman Marcus, Trump Hotels, Trump Winery and Zappos.
"So that you're able to make a judgement of, 'I don't want to support that son of a bitch. I will buy somebody else's product,'" Ramer said.
Those who support Planned Parenthood will note the organization will be under mounting pressure, given Mr. Trump says he is "pro-life" and has vowed to end  the organization's federal funding. Mr. Ramer said people should consider volunteering or making a contribution.
Citizens Election Program
In Connecticut, the Citizens Election Program grants State funding for candidates for State legislative office.
"It is not a paltry sum," Ramer said. "You are obliged to go out and raise some funds and get signatures to show you're a realistic candidate. But once you've reached that threshold of fundraising and signatures, the state funding is available to you. It makes it possible for you and I, without being millionaires, to run for office." The Greenwich DTC chair said  people can call Connecticut State Senators and State Assemblymen to show support for the program. "One of our  legislators from this town is one of the leaders in trying to kill the program," Ramer said.
Electoral College Compact
Connecticut is not currently participating Electoral College Compact, which is comprised of several states including Massachusetts and New York, that agree that their state's electoral votes will be cast for the Presidential candidate who receives the most votes nationally, rather than the most votes in their particular state. Mr. Ramer said residents should make their viewpoints known to their state representatives.
Letters to the Editor
Greenwich Time reporter Ken Borsuk said his company receives the lion's share of letters during election campaigns, and invited people to submit letters year round.
Mr. Ramer subsequently shared contact information for editors. "If you have a point of view, find your voice," he said, noting that most newspapers will not print letters that do not show the name and address of the author.
Letters to Greenwich Time are best directed to [email protected].  The Sentinel can be reached at [email protected].
Greenwich Free Press also publishes letters to the editor throughout the year. Email the editor Leslie Yager at [email protected]s.com.
Pantsuit Nation
Monica Garrido, the Connecticut representative for Pantsuit Nation introduced herself at the meeting. She said her grassroots organization for activists in Connecticut has 6,000 people on Facebook. She said nationally the group has 3 million members.
Garrido said the group had bubbled up via social media before the election as a forum for women's accomplishments. She said since the election, the movement has grown, and that currently, the Facebook group is private to the extent that it does not reveal its members names.
Denounce Hate
Richard Wolfram, an attorney who lives in Greenwich, decried the election as a repudiation of everything he stood for and would call on town officials to denounce expressions of racism.
"I went to St. Mark's School in Texas where Richard Spencer graduated from," he said, referring to the white nationalist who recently addressed a conference of the National Policy Institute in Washington, DC to promote white supremacist views. "This comes home pretty close to me," Wolfram said. "He's from the fold."
"I think this town, and the town selectmen, should be called on to denounce this kind of behavior that's happening in communities around the country. They should stand up and absolutely denounce this kind of behavior," Wolfram said.
"I understand that Trump today directed some comments to this, but they tend to still be very indirect. The hypocrisy of what he's saying, 'Oh, did I whip that up?'" Wolfram said. "If you don't call it by its name, it'll keep happening."
"I understand there are racist comments in schools," Wolfram continued. "A kid got kicked out of one class. I think the headmaster should say something. We have to denounce this. If we don't do something, who are we? What are we?"
There was also discussion of a petition on Change.Org if the electoral college were to break with precedent, they could pick Hillary Clinton. David Cox said toward that end, there is a petition with close to five millions signatures.
Undocumented Immigrants in Greenwich
Bill King said he was concerned that undocumented immigrants might be targeted in Greenwich. He said he was concerned about families living and working in town, with children in Greenwich schools.
"I know New Haven is a sanctuary city," he said. "I think it's a major part of Hillary Clinton's initiative was to protect those individuals, and it's something we should be aware of and monitor."
Mr. Ramer responded by reciting a poem by Martin Niemöller.
First they came for the Socialists, and I did not speak out—
Because I was not a Socialist.

Then they came for the Trade Unionists, and I did not speak out—
Because I was not a Trade Unionist.

Then they came for the Jews, and I did not speak out—
Because I was not a Jew.

Then they came for me—and there was no one left to speak for me.
"Martin Niemöller wrote that, and he spent the duration of the war at Dachau for that piece of poetry," Ramer said.
Protests in Greenwich
Greenwich Democrat Samarpana Tamm said it is important for people to express their opposition to Donald Trump's agenda. "We have to act. We can't be silent," Ms. Tamm said, adding that she planned to organize a demonstration in town.
---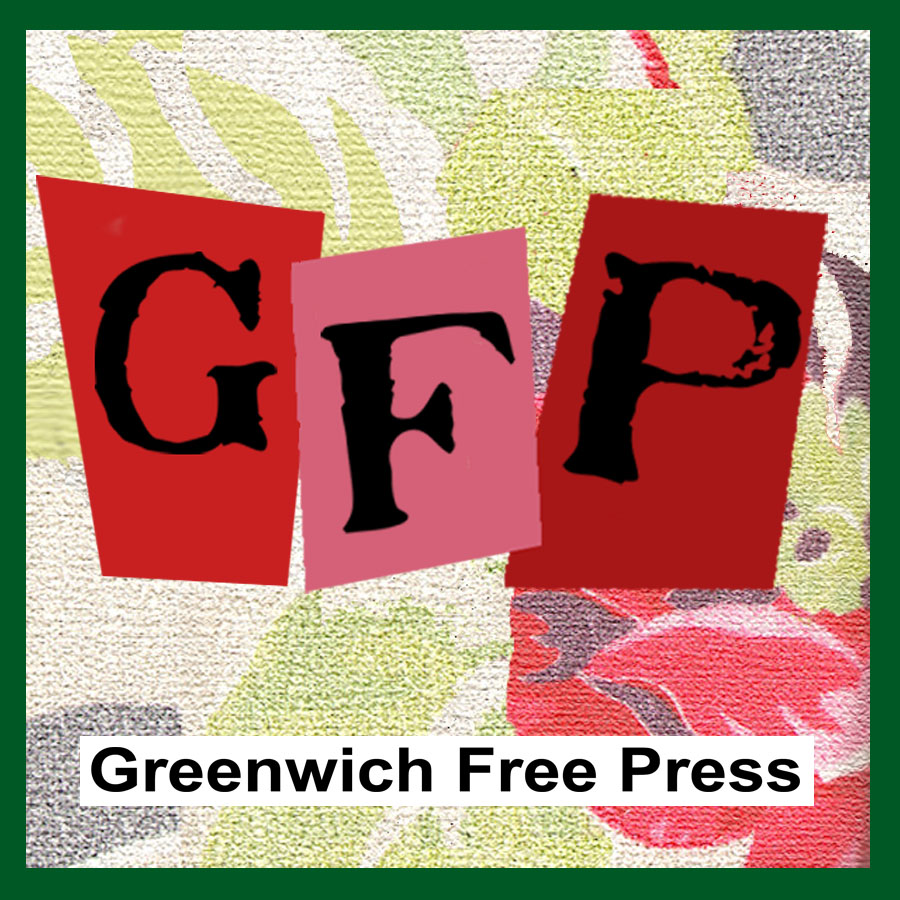 Email news tips to Greenwich Free Press editor [email protected]
Like us on Facebook
Twitter @GWCHFreePress
Subscribe to the daily Greenwich Free Press newsletter.