By Leslie Yager and Sarah Xu, GHS Class of 2019
On Tuesday morning a crowd of Greenwich High School students staged a protest to show their support for public schools. Gathering in the courtyard outside the glass corridor, students signed a banner in support of public schools and the Public School Proud movement.
The event, which was organized mostly by members of the Young Democrats club at GHS, drew a crowd of about 50, though many who did not attend mentioned not wanting to be marked unexcused by teachers.
Acknowledging the protest was part of a national Public School Proud movement that had emerged in the past two weeks, student organizers said the protest was not specifically against President Trump or his Education Secretary Betsy deVos.
Rather they said it was a way for teens too young to vote to voice their support for public schools.
Still, speaking one-on-one with Greenwich Free Press, several students voiced concerns about Ms. deVos, whose nomination resulted in a tie vote after two Republican Senators broke with their party and voted against her confirmation. Ultimately Vice President Pence cast a tie-breaking vote. Ms deVos supports directing taxpayer dollars to privately run schools – specifically, through publicly funded 'vouchers.'
The protest had a different meaning for individual students.
"I wasn't old enough to vote in the last election," Emma Himes told Greenwich Free Press before the protest. Himes, 17, whose father is US Congressman for Connecticut's 4th district added, "I don't like what Betsy DeVos stands for. Her policies will be detrimental to public schools. I know there is inequality in public schools, but with the right policy, that can be fixed. She's trying to give money to religious schools and that's un-American."
"I think it's nice to protest a presidency that is literally illegitimate," said GHS senior Jake Back, adding that he knows many GHS students who transferred in from private schools.  "It makes me happy to see people stand up for what they believe in."
"It's really important to show how much public schools offer to students," said GHS senior Abigail Feda. "Public school has given me so many opportunities to explore my interests, whether in academics, clubs or sports. I'm here to show I'm proud to be a public school student."
Lucy Massam said she has felt empowered by protesting and had recently participated in the Women's March on Washington and in a protest in New York City against sexual assault. "I think it's important for high schoolers to have their voices heard, and doing protests like this can really make a difference," she said.
"This was not a protest against Trump, but it was about how his administration's picks impact us personally," said Natalie Lilien a co-president of the campus Young Democrats. "We must be informed. Because we could not vote yet doesn't mean our voices can't be heard. We are demanding change."
"We want the incoming administration to know public school students don't want any sort of system that is going to divert money away from students that need them most," shouted Liz Murray to a round of applause and hoots of approval from the crowd.
"When we support charter schools, we take money from the students who need it most," said senior student body president Joe Magliocco.
"If you are still feeling strongly about this, Call your Congressman. Call your Senator. Call anyone you can because that is the most important thing you can do right now," said Emma Himes.
GHS junior Brian Vezina, who arrived as the protest was breaking up, stopped to ask what he had missed. Acknowledging he didn't know much about deVos, he said Trump's cabinet should be given a chance.
"I fully support Donald Trump," he said. "But no cabinet is perfect," he continued. "Besides, I don't see an impact yet. Trump hasn't even had his first 100 days."
Brian said his primary source of news is the Breitbart News Network. "I like Breitbart except that they fired Milo Yiannopoulos. I love him," he said referring to the senior editor who was recently let go from the news outlet.
"And I'm fine with the administration banning certain news outlets," he said of the recent exclusion of outlets including The New York Times and Washington Post from briefings. "The media has been treating emotions as though they were views and stances. The poor snowflakes couldn't do anything."
Still, Brian had strong views on public school. Having gone to Western Middle School before coming to GHS, said he loved Greenwich Public Schools.
"I don't think the government should be encouraging what school you go to – whether it's private or religious," he said.
"I think public schools provide amazing opportunities for individuals that are often underappreciated," René Jameson said to Greenwich Free Press intern Sarah Xu. "There is this whole stigma that private schools have better resources and supports, but I think our public schools have done a great job."
"From my experience at private schools, I really do think public school teachers care more and are more readily available," Amit Ramachandran told Miss Xu.
"I believe that the person in charge of public schools should support public schools," said Sarah Walker.
"Public schools are the foundation of what makes America America," GHS junior Hannah Bein told Xu. "Diverting it undermines the youth of this country."
Xu said that back inside the building students who missed the protest cited various circumstances, including not wanting an unexcused absence.
Some students found out about the protest too late. One student said he had trigonometric homework to finish. One said her Spanish teacher would not have approved.
"I'm very moderate," said one student who wanted to stay anonymous. "I don't want to be involved in politics."
---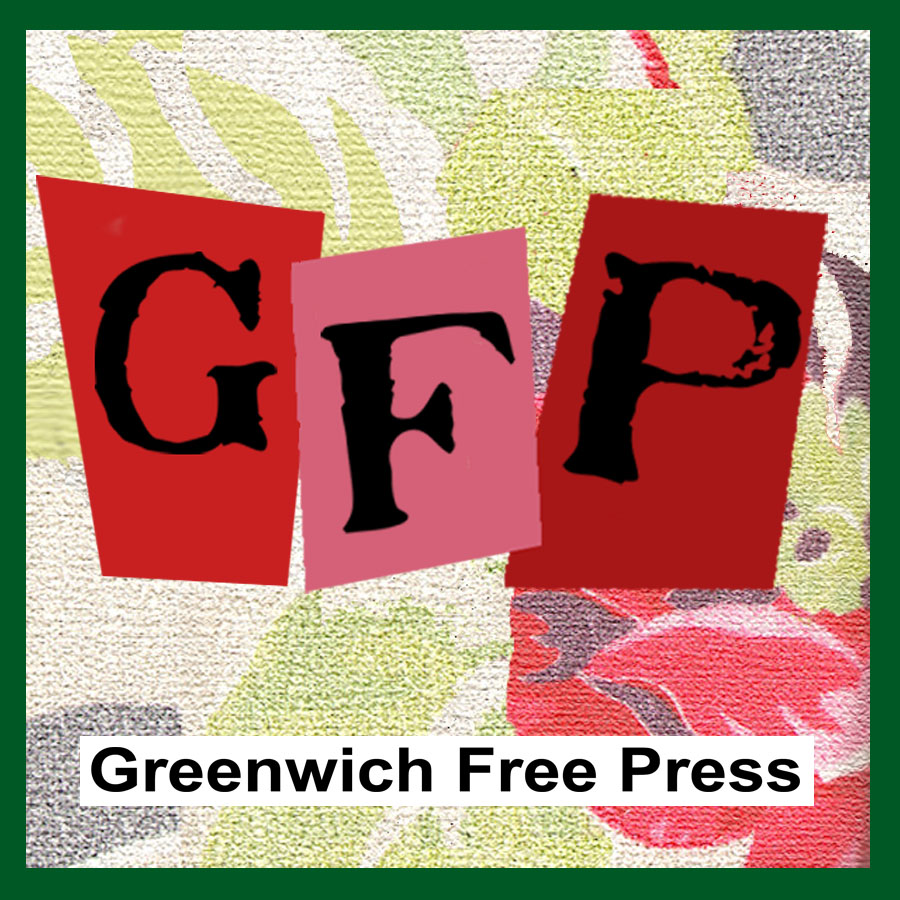 Email news tips to Greenwich Free Press editor [email protected]
Like us on Facebook
Twitter @GWCHFreePress