Many people involved in the dog rescue and adoption network are mourning the loss of Franchesca Biondo of Greenwich, who died on Friday.
No obituary is available at this time, but here are some memories of a wonderful friend.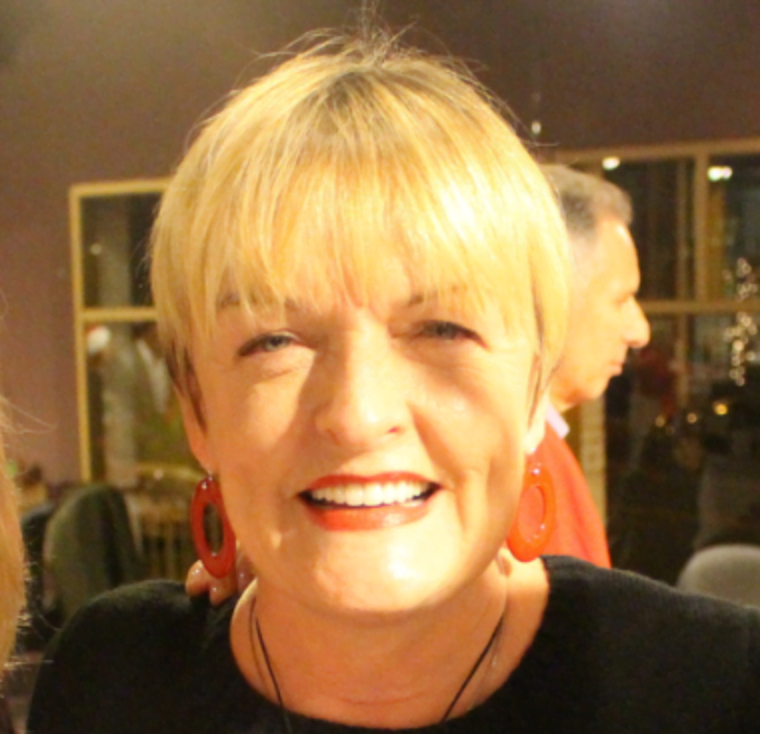 Franchesca had a soft spot for dogs and was generous in many ways.
My last contact with Franchesca was in 2020 when she asked for help spreading the word about Santo, a lovely white Shepherd type dog she was fostering as he recovered from heartworm treatment. She prepared a lovely lunch and looked over Santo fondly while he cooperated for photos. She hardly mentioned her illness, just that she was starting a new round of chemo.
After lunch, looking out giant picture windows at the woods behind her house, she said she had turned down a request from deer hunters seeking permission to go on her property. She loved to watch the deer traveling safely up and down her hill, stopping to much on leaves.
Another memory is of a local group of dog adoption volunteers who said they would fight over who got to answer the phone when Franchesca's name was announced on caller ID.
Franchesca was affiliated with many animal welfare groups and was passionate about Fido Fixers' efforts to spay and neuter dogs in the south.
Memories are sharp of her greeting 24 dogs off a transport in Bedford, NY in 2015 who had been rescued from a hoarding situation in Alabama.
This story will be updated when an obituary becomes available.
Coxe & Graziano Funeral Home announced a funeral mass is set for Monday, November 1, 2021 at 12:00pm at St Paul's Roman Catholic Church, 84 Sherwood Ave in Greenwich. Final resting place is Putnam Cemetery, 5 Parsonage Rd in Greenwich.