Alexandros Ntaoulas and Roxanna Francis-Ntaoulas have leased the space occupied by the former frame shop in Mill Pond, which they will treat as their own blank canvas for a Greek Restaurant named Greek Tale.
The couple's story began years ago when Roxanna, who is originally from Jamaica, met with a friend who unbeknownst to her had a date with Alexandros. As it turned out, Alexandros, who is originally from Trikala in Greece, about 3 hours north of Athens, was more impressed with Roxanna than he was of his date.
"My girlfriend and I were taking the opportunity to catch up after work," Roxanna recalled. "He'll say that when I walked through the door, he slyly asked, 'Is that your friend?'"
Roxanna, an attorney, said she and Alexandros started talking and hit it off. "His dad playfully said to him, 'Did you know that Alexander the Great's wife was named Roxanne?'
The couple, who live locally, started dating and eventually got married.
"He's always toyed with having his own restaurant," Roxanna said. "And I always thought about having one of my own in New York."
Alexandros, who has a culinary background, was professionally trained in Greece, and has traveled for work to Italy, France, Japan and South America. He came to the US nine years ago.
"His background is in the kitchen. He's built kitchens and restaurants from the ground up," Roxanna said inside the empty frame shop as her eyes roamed the tan painted paneling, drop ceiling and fluorescent lights that will all soon vanish.
---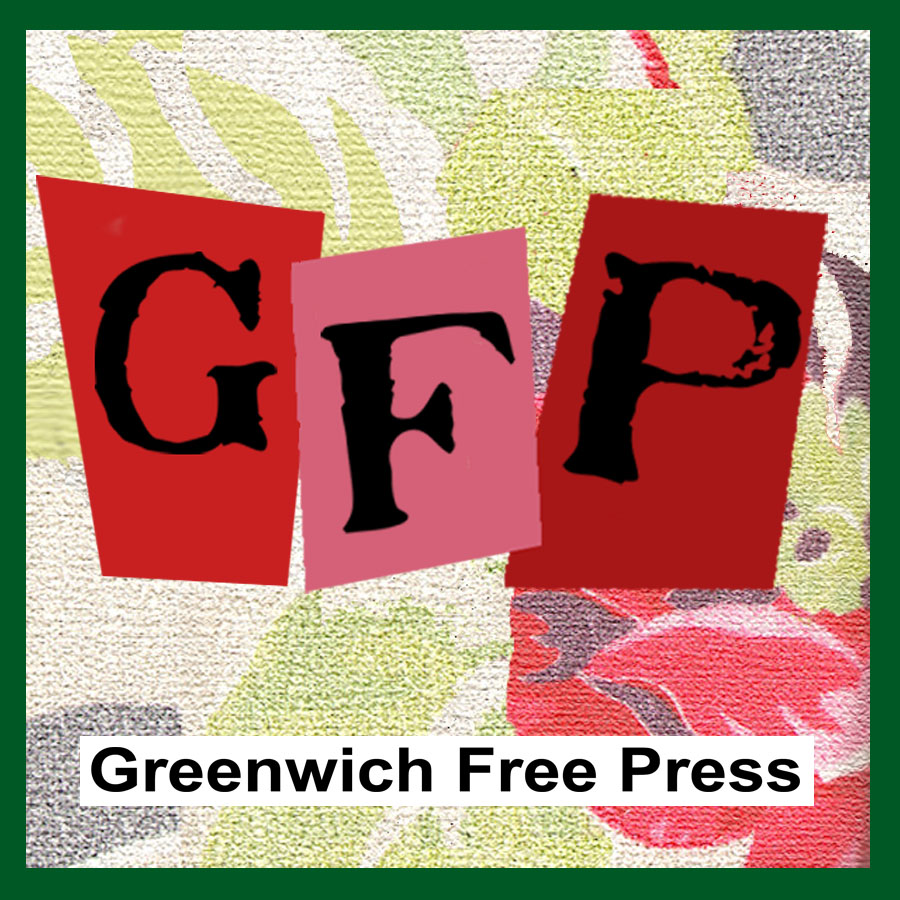 Subscribe to the daily Greenwich Free Press newsletter.
---
She pointed out where tables will be arranged and then to the large picture window at the front where she said there will be a wall mounted bar table with seating. A corner of the restaurant will be "the Greek Corner" with items for sale including olive oil, honey, olives and coffee.
"When you walk in the visual I have is two leather vintage chairs here," she said pointing to the spot where she envisions the chairs. "And there will be a beautiful concrete countertop for ordering. We want you to come in and feel the Greek hospitality."
"What we're envisioning for the restaurant is a rustic vintage look," she explained, adding that they look forward to discovering what is under the paneling. "We might find cinder blocks or brick – We want to expose those features."
Alexandros said his brother Ioannis – "Johnny" in English – will join the team.
Daily Breakfast, Lunch and Dinner
The menu at Greek Tale will feature souvlaki, which the couple explained is called kalamaki in Athens.
"Our skewers will be handmade marinated in Greek herbs in-house, Roxanna said. "You'll have it in different forms and different proteins including chicken, beef, lamb and pork. There will also be a seafood option."
"Trikala, where I'm from, is one of the largest agricultural cities in Greece," Alexandros said. "They're famous for quality of meat."
Greek Tale will offer vegetarian options like halloumi which is a type of cheese with a thickness ideal for grilling.
"There will also be a variety of salads including, of course, Greek salad, with feta, olive oil and olives imported from Greece," Alexandros said, adding that although customers can order their Greek salad with greens, the traditional Greek salad doesn't have greens. "That's American. Traditional Greek salad has olives, cucumber, onions, olives, feta cheese, green peppers, olive oil and vinegar."
"We're still figuring out the vegan options for individuals who don't eat cheese – that may include mushrooms and a variety of grains," Roxanna said.
Sauces include tzatziki, which is made from yogurt, cucumber, garlic, ground pepper and olive oil, as well as other Greek yogurt-based dips handmade in the kitchen in Cos Cob.
"The tzatziki will be a family recipe which may or may not include cucumber," Alexandros said.
---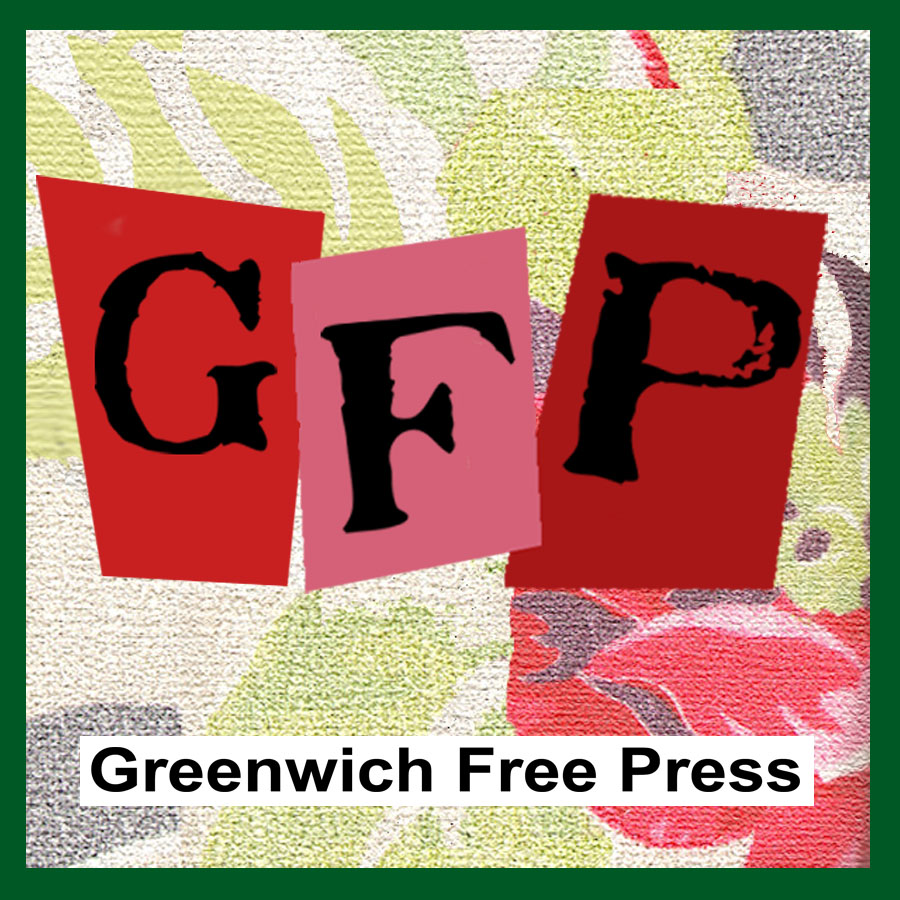 Subscribe to the daily Greenwich Free Press newsletter.
---
Vegan options will include souvlaki made with portobello mushrooms. There will also be a choice of tomato and or zucchini keftedes, which Roxanna said are like croquettes flash fried in olive oil.
"There a huge misconception, when you hear 'fast casual,' you think greasy and unhealthy, not organic," Roxanna said. "But we'll source from local purveyors of organic food."
Alexandros said that Trikala is an agricultural hub in mid western Thessaly, where all the food is organic, it doesn't occur to people to request it since that's all there is.
While organic meats at Greek Tale will be sourced locally – eg chicken from a farmer in Wilton, they plan to source their coffee, cheeses and cold pressed extra virgin olive oil from Greece, as well as handmade pita bread.
For breakfast, Alexandros said they will offer Greek koulouri, which is bread in a circular shape that is chewy and crunchy, that will be baked on premises.
For people heading to the train, they will offer koulouri for grab-and-go. "You can stuff it with filling of yogurt whipped with cream cheese to make it lighter. And fresh basil," Roxanna said, adding that there will also be breakfast wraps, Greek pita bread stuffed with scrambled eggs and fresh vegetables.
Lunch will focus on varieties of souvlaki served on skewers, in a pita, in a salad or on a plate. "I'll follow my traditional family recipes," Alexandros said.
Dinner options will include traditional Greek plates including moussaka made with eggplant and potatoes. "It's not fried, but baked, with fresh sea salt, olive oil and thyme," Alexandros said, adding it will have either lamb, beef, or a vegetarian option.
For dessert there will be baklava, a dessert pastry made with layers of phyllo dough. "But it will be filled with chipped pistachios instead of walnuts because a lot of people have allergies to walnuts," Alexandros said, adding that the phyllo dough will imported from Greece.
Another dessert option, Greek ekmek in which kataifi, a shredded phyllo dough is topped with vanilla custard cream, a layer of whipped cream and finished with caramelized hazelnuts on top.
"Our prices will be reasonable so you can come here all the time," Roxanna said, adding that there will be various specials, for instance a high school special emphasizing souvlaki that are fast, healthy and casual.
Diane Roth from Allied, who was the listing and leasing agent for the space, said she was thrilled that at the number of eateries and food purveyors in the Cos Cub Hub.
"We've created districts," she said "There's the design district in on Putnam, and now we have the Greenwich Avenue art district and Cos Cob specialty food district."
"First we had Gelato & Cioccolato. Then Pastaficio. And we'll have a new Greek restaurant," Roth said. "Having these districts creates a lifestyle and shopping convenience for our community and people from other communities to come visits us."
Greek Tale will be open seven days a week for breakfast, lunch and dinner. They will also offer catering and deliveries, and eventually open the space for individuals hosting events.
Roxanna and Alexandros aim to open Greek Tale in May 2019.
See also:
Il Pastaficio in Cos Cob: Explore the Cuisine of Italy without Leaving Greenwich