Cos Cob native Grant Gyesky, CEO of RISE Brewing Company, was not always destined to run a beverage company. 
Gyesky, whose company crafts nitrogen infused cold brew coffee in for sale in both kegs and cans, said he gave his parents a good scare when he announced after his sophomore year at University of Colorado that he was headed to Costa Rica to search for the perfect wave.
On a recent morning at the RISE Brewing Co headquarters in Stamford, Gyesky, who went to Brunswick School along with his business partners, Jarrett McGovern and Justin Weinstein, recalled how his six month surfing experience was a hint at the idea for the perfect brew.
You see, catching the perfect wave involves waking at the crack of dawn, and that involves a cup of coffee.
"Their coffee is incredible in Costa Rica," Gyesky recalled. "You'd surf when the tide was right, often at 5:00am. I got into the process of cold brewing in a coconut shell. I'd let it sit overnight and drink it in the morning."
As with many entrepreneurial paths, the route to RISE Brewing Co was not straight. Gyesky returned from Costa Rica, finished college and for many years operated Gyesky Development with his brother, building 30 homes in Greenwich and Bedford.
Along the way Gyesky and McGovern, who was working for a water filtration company, began tinkering with cold brew in their free time.
"We started making cold brew for ourselves in small batches," he recalled. "We put the coffee in a keg to preserve freshness. And then, inadvertently, we tried using nitrogen for improved freshness."
Then, he said tinkering some more, they discovered that nitrogen yielded an entirely new look, taste and feel to the coffee.
"The physical qualities of nitrogen are really tiny bubbles that give your mouth the feel of creaminess but without the calories and the dairy," he said.
Gyesky said the coffee absorbs the nitrogen, and as long as it remains under pressure, nothing happens. "But when you release it, the nitrogen wants to go into the air and you get the reverse cascade effect," he said.  Hence the RISE Brewing Co signature "whoosh."
Asked why a slim can of oat milk latte, a newly introduced RISE variety, doesn't result in the jitters, Gyesky said it's about the difference between the hot brewing process and the RISE Brewing Co cold brewing process.
---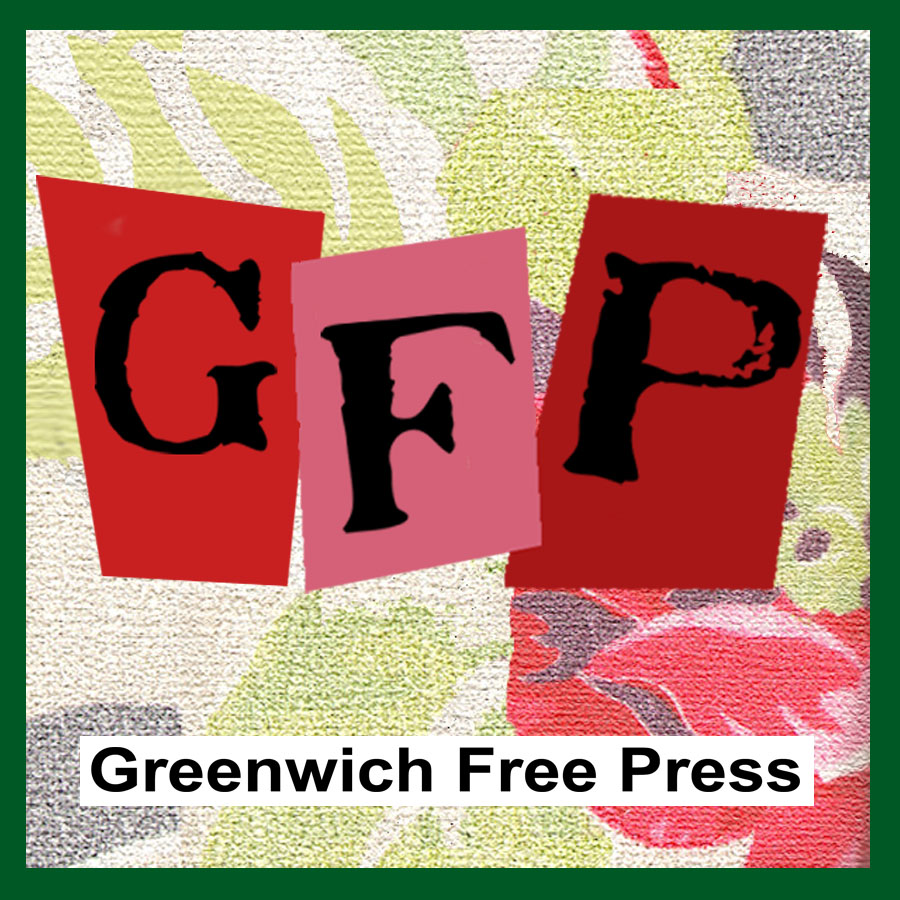 Subscribe to the daily Greenwich Free Press newsletter.
---
"What's cool about it is the cold brewing process goes back to something more pure. When you make hot coffee you grind the beans and put 150° water on top. It extracts the flavor really quickly, but also extracts the oils from the beans," Gyesky explained. "Inside the oils is where the acidity and bitterness sit, and I believe some of that jitteriness gets pulled out."
"We brew at a much lower temperature for a much longer time to get the flavor out of the coffee," he said. "But the oil remains in the beans and inside the oil is where the acidity and bitterness are captured."
Gyesky said friends and family started getting really excited by the small coffee batches, and before long there was an invitation to provide kegs to offices in Manhattan.
Word of mouth spread.
"Being in an office is a really great place for marketing because you have hundreds of people coming in for meetings," he said. "And people took photos and tagged RISE Brewing Co. Now when we go into new markets, we lead with the keg business before we put cans in the market."
After the first kegs were put into offices in Manhattan, there was an invitation to furnish brew to Colonie, a restaurant and bar in Park Slope.
"People who had brunch there contacted them to see if they could get the same set up in their offices," Gyesky said.
In the summer of 2015, before the nitrogen infused cold coffee brew coffee even had a name, over 200 offices had signed up for keg deliveries.
"Kegs in offices was the main growth driver of the business," Gyesky recalled.
Gyesky talked about the role of Justin Weinstein, the third co-founder of RISE Brewing Co.
"Another co founder, Justin was the guy literally taking coffee to all the offices. I was still running the construction company and would get home at 6:00pm, see my wife and kid, and then start brewing at 7:00pm or 8:00pm."
Gyesky said it takes 24 hours to brew a batch of RISE Brewing Co coffee. "I'd keep brewing, turn the batches over until til 1:00am or 2:00am, and Justin would drive out of the city and pick up the kegs at 4:00am. He'd up drive them back into the city, to office by office, all day long."
The strategy of placing kegs of cold brew coffee in offices paid dividends and remains part of the company's strategy.
"But we still have kegs, New York, Boston San Francisco, Los Angeles, Seattle and Portland," Gyesky said.
Also, RISE Brewing Co samples their products at local events, including The Last Taste of Summer in Roger Sherman Baldwin Park and the Indian Summer Children's Festival at Greenwich Audubon.
The original RISE Brewing Co 11 oz cold brew black coffee required refrigeration. Recently the company introduced a variety of flavors in slim 7 oz cans including blood orange and lemonade that do not require refrigeration.
Our favorite, oat milk latte, pairs organic coffee with dairy-free oat milk and a bit of organic cane sugar for just a hint of sweetness.  The naturally occurring and energizing caffeine from the cold brew process results in a burst of energy without the jitters from traditional coffee, and there are only 130 calories.
Gyesky said unlike almond milk, oat milk is a really naturally sweet product, as oats themselves have a lot of sweetness. "We tried a ton of different non-dairy milks – walnut, cashew, oat, and tahini milk. We chose oat milk for taste, nutrition and quality of ingredients."
It's possible to purchase RISE Brewing Co varieties on Amazon, and at local markets including Whole Foods, Balducci's, King's, Citarella, Green & Tonic, Aux Delices and ShopRite.
Gyesky said others are putting nitrogen into coffee now, including Starbucks, but rather than sabotage the success of RISE Brewing Co, it has helped by educating a large number of people.
What did that tinkering look like, we asked Gyesky.
"We shot the gas into the keg from a tank with hoses and tubes and let it flow into the coffee," Gyesky said matter-of-factly.
Indeed at RISE Brewing Co's Stamford facility, rows of tanks with snaking tubes and twisting hoses keep the process going.
In an adjacent cold room, pallets of kegs await transport to offices in cities near and far.
And how did they come up with the name?
Gyesky said he and his colleagues gathered around a big white board with 300 names staff and friends suggested.
"It took months to come up with the name," he said, adding that people are used to opening a can of Guinness and waiting for the bubbles to settle. They selected "RISE" in a nod to the bubbles.
"It's related to the bubbles rising, but also morning sunshine and the drink giving you energy too," he said. "We want to be a fuel for passion. People rise to their best self."