An Inland Wetlands and Watercourses public hearing on Monday night drew a crowd to Town Hall.
At issue was the application of Rocco V. D'Andrea, Inc. on behalf of 47 Valley Drive LLC for construction of a 96-unit senior living facility with underground parking for 111 cars on three levels, 60′ from wetlands, with walkways 25′ from wetlands and rain garden 45′ from wetlands.
Properties near 47 Valley Drive include Georgetowne North condos, single family homes, the US Post Office and Greenwich Office Park.
Mr. D'Andrea said the property features "a small pocket" of wetland that is connected by a culvert under the Georgetowne North driveway to a larger pond. He said the proposal is for two buildings to rise from the roof of the mostly-underground parking structure.
The closest neighbors live in Georgetown North condos, a group of 31 townhouses set on 10 acres. The units were built over 40 years ago on wetlands before the Wetlands Act became law.
While the applicant sent multiple experts to the hearing – attorney Frank Napolitano; engineer Mr. D'Andrea; Michael Klein, a biologist/soil scientist from Hartford; and both a hydrologist and a geotechnical engineer – they were outnumbered by about 50 residents and neighbors opposed to the project. They sat quietly for about three hours before they had a chance to speak.
Attorney Bruce Cohen on Proposed Senior Living Complex: A Monstrosity
The neighbors at Georgetowne North were represented by Mr. Cohen and Mr. Flaherty, an engineer from Redniss & Mead, who refuted many of the assertions of Klein and D'Andrea.
Mr. Cohen said it was unclear who is actually applying for the permit. He said 47 Valley Drive LLC is not the owner of 47 Valley Drive, and that ownership was in the name of "The Estate of Johnson Lee." He read aloud the regulation of Wetlands specifying that  written consent of the owner must be provided, and that the owner must set forth in writing their interest in the land.
Describing the current proposal as "a monstrosity," Mr. Cohen said a previous Wetlands approval for the site back in 2005 had been for four homes, at grade, in a conservation area.
"What you did not approve was a development of the size being proposed tonight," Cohen said, adding that although an approval for a four-lot development had been granted, later, an application for a six-lot development was rejected.
Mr. Napolitano and engineer Tony D'Andrea gave some background. They said the two-acre site, zoned R-12, once featured a single family home.
The pre-1950s home was demolished some time between 1985 and 1996 and the property was abandoned.
The residence was situated at the highest point on the lot, which features a knoll that the applicant intends to remove.
There is about 40 ft of exposed ledge on the lot.
"We're taking the top of the knoll off so the perimeter won't be altered," Mr. D'Andrea said.
D'Andrea: The project will not have significant impact on wetlands
Mr. D'Andrea said he'd met several times with the town's DPW drainage engineer, Scott Marucci, and that the proposal would conform to the stringent requirements of Greenwich's drainage manual.
He said there had been a roundtable discussion with representatives from all relevant town departments during the preliminary phase of design.
D'Andrea pointed out that in 2005, the Wetlands agency approved the site for four houses with driveways and setbacks of 11 ft with a series of retaining walls. He said the agency had approved the proposal and deemed it "prudent and feasible."
He said his plan for the senior living complex features green roofs on the garage and buildings, and argued that water would be discharged to the Georgetowne North watershed and its series of ponds that wend through the property and ultimately discharge south of Rt 1.
"This will have no impact to the Georgetowne North watershed," D'Andrea said.
Mr. Klein, the biologist and soil scientist from Hartford who was hired by the applicant, acknowledged he had only visited the property twice – once the day of the pubic hearing and once on Dec. 18 – and never visited the site in the spring or summer.
"This wetland does not provide high quality functions," Klein said, adding that according to his measure it was just 1/10 of an acre and would have no direct impact on the wetland.
"There is no draining or filling proposed for the wetlands," Klein continued. He said that the area supports "disturbance tolerant species," which drew some laughter from the audience. Mr. Klein listed the species as including raccoon, skunks, Mallard ducks, and turtles.
When Mr. Klein admitted the proposal would remove most of the trees on the property, residents murmured loudly.
Mr. Cohen said the condos at Georgetowne North are vulnerable to any impacts from the proposed development. He said removing the knoll was no small feat and would mean removing 30,000 cubic yards of material and would require 6,000 truck trips to remove it.
Mr. Cohen introduced Craig Flaherty, senior engineer with from Redniss & Mead, who said that in 2010, the engineering firm Camp, Dresser & McKee outlined flooding conditions downstream and gave detailed recommendations for improvements to storm water systems, with an estimated cost of $12 Million.
"Not only does the condo association have an interest in storm water impacts from development and watershed, but the Town has an interest in the same," Flaherty said. "We're presented with information from two experts, but no data," he added, referring to Mr. Klein and Mr. D'Andrea.
Mr. Flaherty suggested the applicant had inflated the amount of impervious surface and that their plan relied heavily on green roofs, but provided little specifics on how they would work.  He said that although the applicant had pointed out the existing soil profile was erodible, they proposed to take an already steep slope and make it steeper.
Wetlands Director: Even though the wetland is degraded, it still has value.
Pet Sesto, the agency's new director as of July, was dismissive of the argument that because the 2005 application for four homes was approved by Wetlands in 2005, that the new application was likewise "feasible and prudent."
"This watercourses and ponded area are already overtaxed with sand," Sesto said. She, as well as D'Andrea and many neighbors concurred that the stretch of Valley Drive is heavily traveled, lacks curbing and catch basins, and is a focus of the Highway Dept's sanding efforts in the winter. The unfortunate result has been that quantities of sand make their way into the ponds.
Sesto said the development would worsen an existing "bad situation," and pointed out that, even though the wetland is degraded, it still has value.
"I don't place a lot of weight on the 2005 decision," Sesto said.
Mr. D'Andrea described Georgetown North as a longtime "storage tank" for water.
"These issues don't impact this small pocket of wetland," he said, after several neighbors voiced their concerns. "We've provided all the elements to protect that small wetland pocket."
Moya Duffy, Neighbor at Georgetowne North: We have had flooding. We have sandbagged. We've had to repair our walls.
During public comments, Moya Duffy, a longtime resident of Georgetowne North said, "Our wetlands are under threat. We have had flooding. We have sandbagged. We've had to repair our walls," she said. Indeed, condo residents said there have been issues with sinking foundations and standing water in the parking lots after heavy rain.
David Nichols, a neighbor on Upland Rd who is president of the Upland Road Association of six homes, said his group was united in opposition to the development based on its outsize scale. "If you approve a project like this, then you might as well just pave over the whole city," he said.
Joe Melendez, who is both a neighbor and a builder, said he was concerned about the impacts from the standpoint of construction – specifically, blasting, huge trucks, excavators and other big pieces of equipment descending on the property, and the irreversible nature of potential damage.
Lyn Lavery: This Neighborhood Suffers from Wet Feet
Lyn Lavery, a 33-year resident of nearby Alden Road said her home overlooks Valley Drive. "I have a difference with Mr. Klein's comment that this is 'a small wetland embedded in an urbanized matrix,'" she said. "This is a residential neighborhood," she said emphatically.
Lavery said the neighborhood suffers from 'wet feet,' and that every storm has resulted in trees coming down. "The watercourse is going to be effected," she warned.
Peter Quigley, who said he'd spent nine years "connecting the dots" when it came to water in Greenwich, described the water that passes through the area of 47 Valley Drive as flowing into Tom's Brook, moving under Route 1 to Byram, and eventually under I95 and out to Byram Beach, which he pointed out is one of the most polluted beaches in the state.
Quigley said a recommendation some ten years ago from Camp, Dresser & McKee was for the town to make significant repairs to storm drains. "Greenwich is 65% water and we're paving it over. Where do you think the excess water goes when you don't have storm drains?" he asked.
Mr. Cohen said the 2005 proposal that was approved did not contain anything the size of the current proposed senior living complex, with its 5 story building and 3 level underground parking garage.
Around 10:30pm, after the last of the residents had testified, Mr. Napolitano said the input from neighbors and interested parties had been instructive and that the applicant would return on Jan. 25 for the next meeting.
---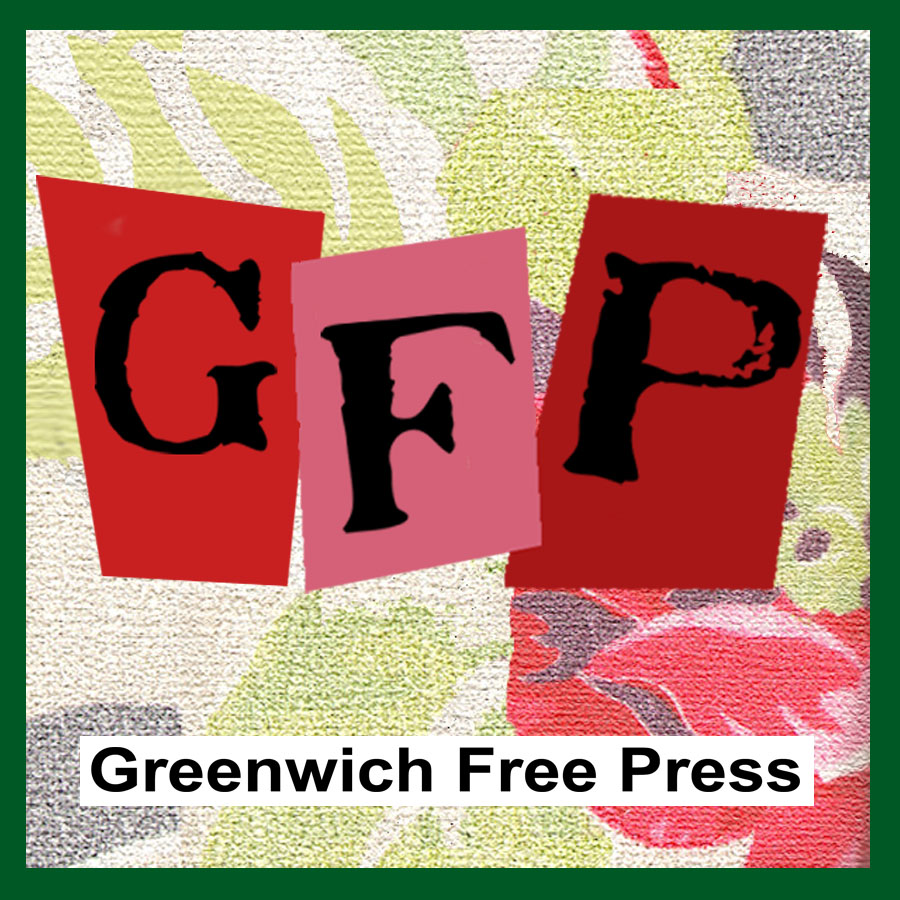 Email news tips to Greenwich Free Press editor [email protected]
Like us on Facebook
Twitter @GWCHFreePress
Subscribe to the daily Greenwich Free Press newsletter.