Jackie Mendive founded Empanadas On the Go as recently as January, but has already had to triple her efforts just to keep up with demand.
After the owner of a commercial kitchen in Westchester embraced Mendive was able to increase her once every three weeks cooking sessions to once a week.
"We're from Argentina where you can just make a call call and get delivery of empanadas, something you don't find here," she said. "Empanadas are like our Sunday pizza!"
Empanadas are nothing if not versatile. They can be served as a tasty snack, a meal, packed in a lunchbox, or passed as a tidy appetizer at a party. "An empanada and wine is all you need for a party," Mendive said.
With four boys and a girl in Greenwich Public Schools, Mendive said she feels fortunate to live in town and has sought ways to give back.
She has volunteered through PTA at her children's schools for six years and loaned her efforts to their sports teams, but when a friend died recently, she felt the urge to do something more.
That was right around the time her idea for artisanal empanadas took shape. Adding the charitable twist was a bonus.
At first, word of mouth was the best advertisement for Mendive's empanadas. There is a sizable Argentinian community in Greenwich, which Mendive estimates at about 150 families.
Mendive joked that for her youngest's playdates, "Kids would say, 'If you have empanadas, I'm coming over.'"
When people started texting her to ask for empanadas, Mendive knew she was onto something.
"At first it was people from Argentina, then people from Chile and then a variety of Spanish people, and then Americans started asking too," she said.
And while it's possible to cook your own empanadas from scratch, Mendive said it is time-consuming.
"You have to sauté onions, peppers and ground beef. You add spices, and then, depending on which province's variety you're making, you may add hard boiled egg, green olives, raisins, potatoes, or tomatoes."
Mendive, who hails from Buenos Aires, said back home people favor empanadas with green olives and hard boiled eggs. She likes to brush her empanadas in egg wash before cooking.
"By the time you let the filling cool, make the dough by hand, put the filling into each empanada and the create the crimps, you've invested a lot of time," she said.
It's easy to see where the term artisanal comes into play when you behold the crimped edges of Mendive's delicious empanadas.  Over time, Mendive said she's gotten faster and faster at finishing her empanadas with crimped edges.
Two of every Dozen Benefit Conin Pilar in Argentina
Mendive elaborated on that urge to make a difference after her friend died. But what?
"I had helped a charity in Argentina called Conin Pilar, which I picked because they fight malnutrition in infants," she recalled. "It is so important for infants to be well fed to develop their brains."
Mendive said that parents who benefit from the charity are required to attend workshops four hours a week. "Parents learn about nutrition, or how to sew, or about trades," she said.
For each dozen empanadas Mendive sells, she donates the equivalent of two to the charity.
She noted that community service is so well organized in the US, and particularly in Greenwich. A while back she sold her kids clothes and sent the proceeds to this charity. A bank in Argentina doubled her $3,500 for a total of $7,000. She said that for an organization like Conin Pilar, that amount is huge and can really make a difference.
Chicken? Beef? Steak? Kids Empanada?
Mendive said that since her business got underway in January, her most popular empanadas have been chicken, steak or ground beef and ham & cheese.
"I do a huge quantity at a time in the commercial kitchen," she said. The empanadas are frozen with uncooked dough, or fully cooked, which people can thaw and pack them into a lunch bag.
Whenever there's an impromptu party, or nothing for dinner, it's so easy to pop empanadas into an oven preheated to 400° – the easy heating instructions are printed on individual bags.
For now, customers mostly pick up from Mendive, but for orders over $60, she'll deliver for an extra $5.00 in Riverside or Old Greenwich, or $10 to other parts of Greenwich.
"My kids do the local deliveries," she said.  "I have customers in New Canaan and Westport, Rowayton, Stamford. They come to me and pick up."
Mendive said she's thrilled that her business is growing organically.
"It turned into something real," she said.
Explaining the origin of "Empanadas on the Go," Mendive said friends know her as 'Jackie on the Go' from her iPhone.
She said her husband Ignacio made the connection.
"He said, 'Jackie on the go.' How about Empanadas on the go!" and it was that simple.
That organic growth has inspired the Kid Empanada.
Through feedback from customers she created an empanada that even picky children love to eat. "I make it with just ground beef, onions and very mild spices," she said. "I run out of that! It's perfect for the lunch box."
To order empanadas from Mendive's Empanadas On the Go, check out the website, which has detailed instructions on varieties and ordering.
---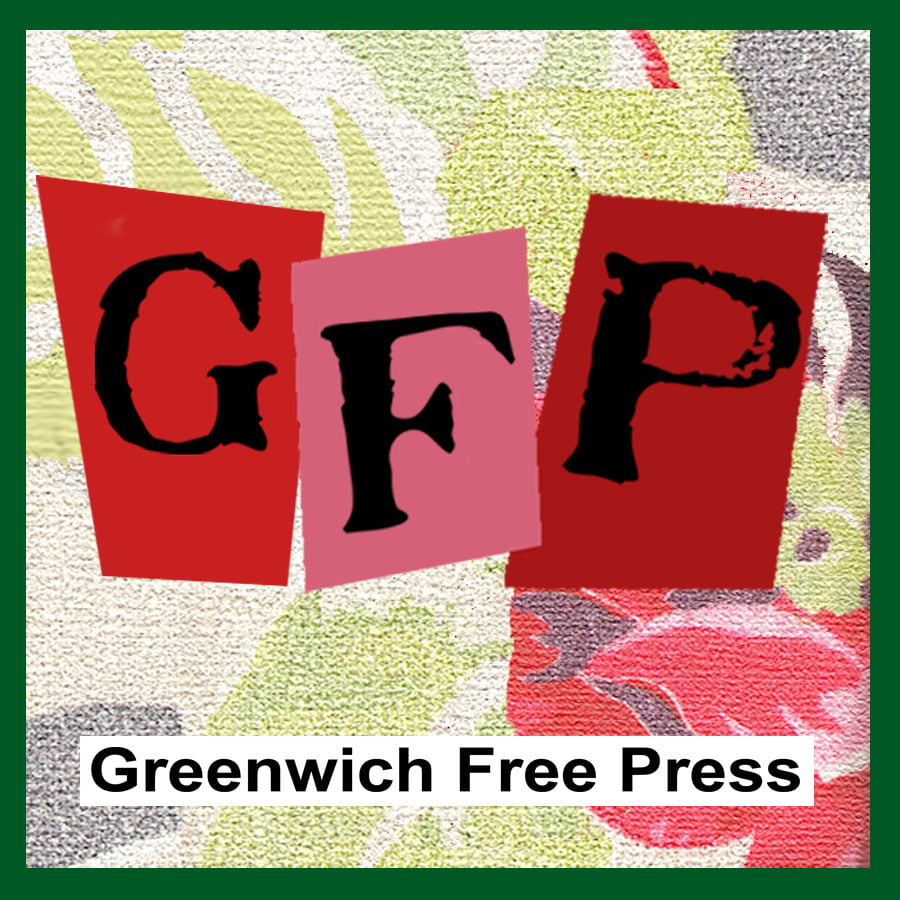 Email news tips to Greenwich Free Press editor [email protected]
Like us on Facebook
Subscribe to the daily Greenwich Free Press newsletter.