This easy to prepare fall dessert is bursting with harvest flavors: fruit is blanketed with a crisp cinnamon, pecan and oat layer. Vegan, gluten-free and irresistible!
Here is a wonderful recipe with all the sweet flavors of fall – lightened-up. One of my favorite desserts – homey, light and delicious.
Is there any better aroma than a spiced apple dessert wafting through the air of your kitchen? With minimal skill and some pantry ingredients you probably have on hand – a homemade fall crisp is ready to enjoy (whipped coconut cream on top?)
Vegan desserts can be quite delicious – give this one a try, I believe this recipe is a great start, and does not sacrifice flavor. Coconut oil replaces butter in typical crisps and is a healthy alternative with a nutty flavor.
I've used Zestar apples for the crisp (a newish variety that came to market in 1999) – an early season type which holds up well in this dessert.
They are firm like granny smiths, with the a sweet-spicy-tart flavor. It's fun to try new apples, just choose one that holds it's shape.
This season, farmers' markets and apple orchards offer just picked, local apples in a diversity of colors and flavors. Each year it seems like new varieties are "coming to market" – some become trendy (think Mutsu, Jazz and Honeycrisp.) I would like to add Zestar apple to that list!
Enjoy the first flavors of fall!
Recipe:
Vegan Apple Raspberry Crisp
Oat Pecan Layer:
• 6 tablespoons coconut oil, organic
• 1 ½ teaspoons cinnamon
• a pinch of ground cloves and nutmeg
• ¾ teaspoon natural almond extract
• 1 cup old fashioned oats (gluten-free)
• 8 tablespoons pecans, coarsely chopped
• ½ cup organic whole cane sugar, such as Rapudura*
• ½ teaspoon sea salt
• 4 tablespoons gluten-free all purpose flour
Apple Raspberry Layer:
• 5 large firm apples, (6 cups) peeled and chopped into 1" chunks – try "Zestar" variety
• 6 tablespoons natural apple cider
• ½ cup whole cane sugar, such as Rapudura*
• 1 ½ teaspoons cinnamon
• 1 pinch sea salt
• ½ cup fresh raspberries
Method:
Have ready a 9″ square pan, or a 8″ x 10″ pan. Preheat the oven to 375 degrees.
Make Oat Pecan Topping:
Heat coconut oil, (microwave works fine) until it has melted slightly, and is no longer solid.
Add the oil to a medium sized bowl with the rest of the topping ingredients, stir to combine.
Apple-Raspberry Layer
Place the apple cider in a medium sized bowl – add the apples as you cut them and toss to coat, the cider will keep them from browning. Add the sugar, gluten-free flour all purpose flour, cinnamon and salt to the apples. Mix to combine.
Portion the apple mixture into the baking dish. Add raspberries, tucking them in a bit.
Top the fruit with the topping.
Place on a rimmed baking tray to fit and bake in the oven until bubbly around the edges and golden brown on top, approximately 25 minutes.
*Rapudura sugar is an unrefined and unbleached whole cane sugar with caramel notes. Can substitute coconut palm sugar or light brown sugar.
The crisp can be made into eight single serving baking dishes.
This recipe may not be reproduced without the consent of its author, Karen Sheer.
---
Karen Sheer lives and cooks in Greenwich. She is a professional chef, writer, caterer, photographer and food consultant specializing in original recipes. Her blog is "A Zest For Life"– Karen's Obsession with Food and Style. Each recipe is inventive, original and well tested. Karen's recipes are written to give you the feeling she is in the kitchen with you coaching step by step. Health and wellness are her passions. Karen's recipes promote fresh, local ingredients which lead to a healthier lifestyle!
---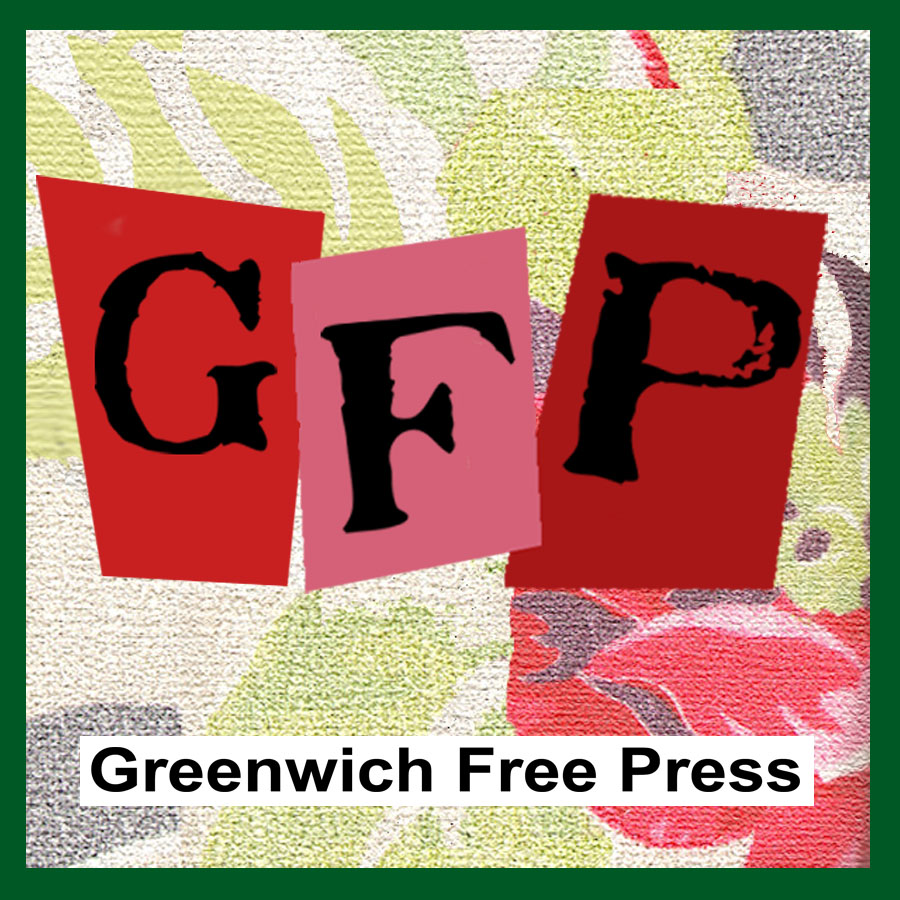 Email news tips to Greenwich Free Press editor [email protected]
Like us on Facebook
Subscribe to the daily Greenwich Free Pressnewsletter.