Here's how to turn the trendiest carb into a healthy, steaming bowl of deliciousness at home.

There is a recent explosion of ramen in the States, a reason this dish inspired an international trend. Ramen, the dorm room staple, has now reached a level of popularity that was once unimaginable, with restaurants serving creative bowls with new flavor twists.
One pot cooking makes preparation a breeze: sauté the flavoring ingredients, add the coconut milk, peanut butter, and chicken broth – let simmer a bit, then add your veggies of choice and a squirt of lime juice. To finish the dish, add roasted chicken slices and lots of sliced basil. Chopped peanuts garnish the bowl with a likable crunch.
This is a bowl of ramen the whole family will enjoy… especially the kids (no peanut allergies of course!) Peanut butter and coconut milk create a rich and creamy base for the noodles – hearty and satisfying.
Serve in individual bowls with chopsticks and spoons – for slurping up every last bit of squiggly noodles and brothy sauce.
On the shelves of supermarkets, ramen usually contains such unsavory ingredients such as MSG, oodles of salt, fat, empty carbs, and not a vitamin in sight. So here's how to make your ramen healthy while simultaneously not bankrupting yourself!
I'm loving the selection of dried ramen noodles available in health food shops. Unlike the bargain fried blocks of ramen with the undesirable packets of toxic seasonings – check out the many organic, gluten-free types, like the buckwheat ramen I used in this recipe. Made from buckwheat flour and water, they have the most fiber of all ramens- 5 grams per serving, and zero sodium. They are wheat and gluten-free.
Extra vegetables elevate it to a main meal, with less carbs – sliced chicken, peanut butter and peanuts adds protein. Everything is fresh, barely cooked and delicate, but the flavor is robust thanks to the, ginger, garlic, pungent chili paste, lime juice and peppery basil.
Snap peas, multi-colored carrots, red peppers and broccoli add a bolt of antioxidants and crunch – choose the vegetables you love or have on hand to create you personal taste preference.
Ingredients:

2

 

teaspoons 

peanut oil, roasted variety* or sesame oil

2

 

medium 

garlic cloves, peeled and minced

1

 

teaspoon 

fresh ginger, peeled and minced

1

 

teaspoon 

chile paste, (find in asian or health food stores)

½

 

cup

 

red bell pepper, thinly sliced

1

 

cup

 

coconut milk, not "lite"

5

 

tablespoons 

natural peanut butter

2

 

cups 

chicken stock, preferably home made

1

 

pinch 

tumeric

1

 

teaspoon 

pure cane sugar

2

 

blocks 

buckwheat ramen noodles*, about 5 ounces

1 ½

 

cups 

vegetables, such as carrots, snap peas and broccoli, sliced

¼

 

teaspoon 

sea salt, or to taste

2

 

teaspoons 

fresh lime juice

⅓

 

cup

 

basil leaves, thinly sliced

1 ½

 

cup 

roasted chicken, thinly sliced (from a natural rotisserie chicken*)

1/4 cup roasted peanuts, coarsely chopped
Method:
Cook the ramen noodles in plenty of boiling water, stirring with chop sticks to unravel them. Cook for 3 – 4 minutes until al dente. Drain in a colander and refresh with cool water. Set aside.
Heat the peanut oil in a two quart pot over moderate heat. Add the garlic and ginger, sauté for 2 minutes.
Add the chili paste and bell pepper, stir one minute. Add the coconut milk and peanut butter, stir until the peanut butter is well blended, 1 minute. Add the chicken broth, turmeric, cane sugar and bring to a boil.
Reduce heat to a simmer and let reduce for 5 minutes.
Add the vegetables, salt and lime juice. Cook for only two minutes, until veggies are crisp-tender.
Add the cooked ramen noodles and take off heat. Add the roasted chicken and sliced basil leaves let the flavors blend for at least 10 minutes.
Serve in individual bowls with chop sticks and garnish with basil sprigs, sliced scallions and chopped, roasted peanuts.
Look for Thai Basil at the market, it has a anise and spicy flavor.
For some extra heat add thinly sliced Thai Chiles.
* Use tender chicken, off the bone, and gently add to the final mixture (I make my own rotisserie organic chicken.)
* I have used King Soba Organic Buckwheat Ramen
** with concerns about gmo's and processing of oils, use a vegetable oil which has not been chemically treated, this is called "expeller pressed."
This recipe my not be reproduced without the consent of its author, Karen Sheer
http://azestforlife.com

---
Karen Sheer lives and cooks in Greenwich. She is a professional chef, writer, caterer, photographer and food consultant specializing in original recipes. Her blog is "A Zest For Life"– Karen's Obsession with Food and Style. Each recipe is inventive, original and well tested. Karen's recipes are written to give you the feeling she is in the kitchen with you coaching step by step. Health and wellness are her passions. Karen's recipes promote fresh, local ingredients which lead to a healthier lifestyle!
---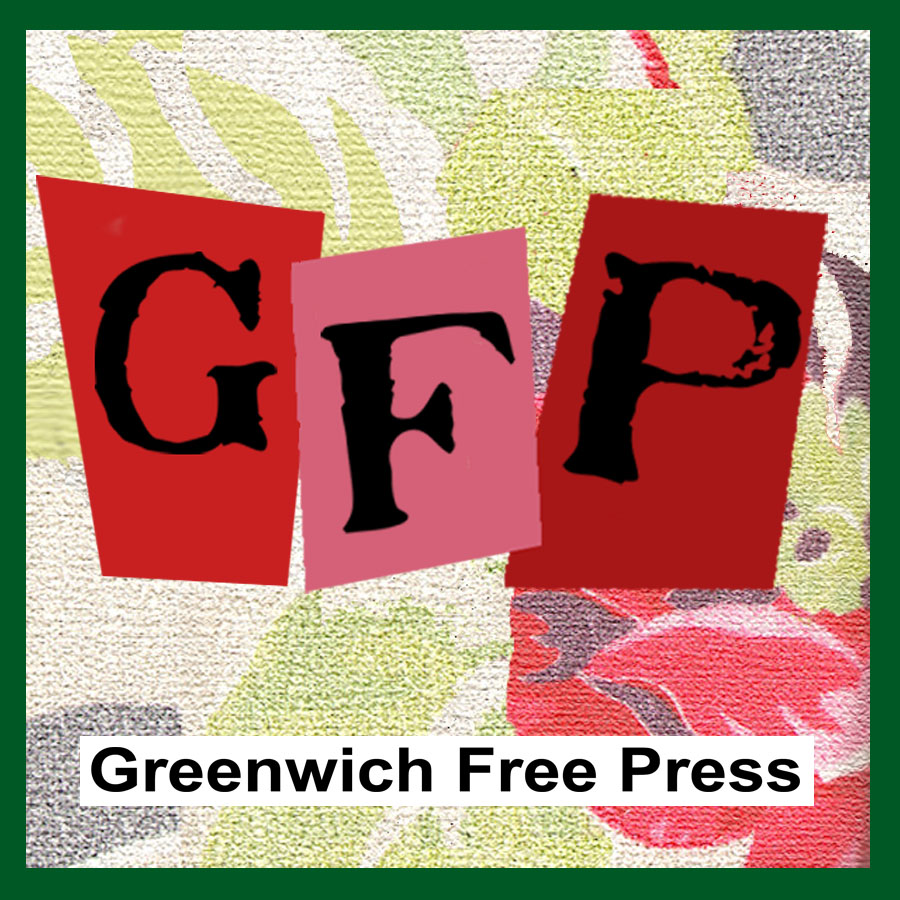 Email news tips to Greenwich Free Press editor [email protected]
Like us on Facebook
Subscribe to the daily Greenwich Free Pressnewsletter.