Elfie, a young pit bull whose name came from her elephant-like skin, is close to three years old and was found by Manhattan Animal Control tied to a post in New York not long ago.
Tara from Adopt a Dog said she was visiting the pound where there were around 60 dogs hopeful to find homes.
Tara said that in the very last kennel, dark as night, all the way at the end, she saw a small, quiet pit bull.
The dog was in critical condition when they first found her. Tara immediately brought Elfie in to Adopt a Dog.
When director of Adopt a Dog, Kristin Rice saw Elfie herself she claimed to have never seen any dog in such bad shape in her 14 years with the organization. And that included a dog whose previous owners had thrown acid on their back, and a dog who had hot tar melted on its fur.
For all she has endured for her approximately three years, including multiple litters of puppies, mange, tumors and having her ears cut off, Elfie is a sweet, loving, welcoming girl.
Adopt a Dog is doing all they can to create a happy ending for Elfie following her abuse and neglect.
Elfie has Demodectic Mange, a skin disease that can comes from a suppressed immune system.
This disease consists of microscopic mites invading a dog's fur. The mites survive off of the hair follicle. From the level the mites have gotten to, the staff at Adopt a Dog believe that she has had this since she was a puppy.
The disease is treatable and Elfie can make a full recovery so long as her mites are controlled.
Adopt a Dog will is providing Elfie with good care including good food and baths three times a week.
Elfie has multiple tumors all over her body some more obvious than others, many tests have been done and some appear to be benign.
More tests need to be done to rule out serious cancerous tumors. Also, expensive medical procedures will be done to ensure Elfie's success.
Ms. Rice and the rest of the Adopt a Dog team are hopeful and believe Elfie will pull through.
Pit bulls often have the stigma of being aggressive and violent. Too often they are acquired by owners who use them for dog fighting or with the expectation that they will be aggressive, despite their history as "nanny dogs."
These owners often crop the dog's ears so that there is less to grab during a dog fight.
Also because it gives them a status, as twisted as it, owners want their pit bulls to be fighters.
Elfie's ears are cropped and have become infected, though they are on the mend. Fortunately, Elfie can still hear.
She continues to show everyone signs of hope. This dog might have been euthanized at the city municipal shelter, if not for Adopt a Dog. Elfie is still such a sweetheart. She shows shown no signs of aggression and is so grateful for the help she's been given.
She rolls on her belly and loves playing with anyone around. She's gives a warm greeting to new people despite how much people have let her down.
Elfie has as much faith in people as Adopt a Dog does in her recovery.
Ms. Rice said it always surprised her how people can be so cruel to animals. But she is more determined to give each and every dog the best life they can possibly have.
---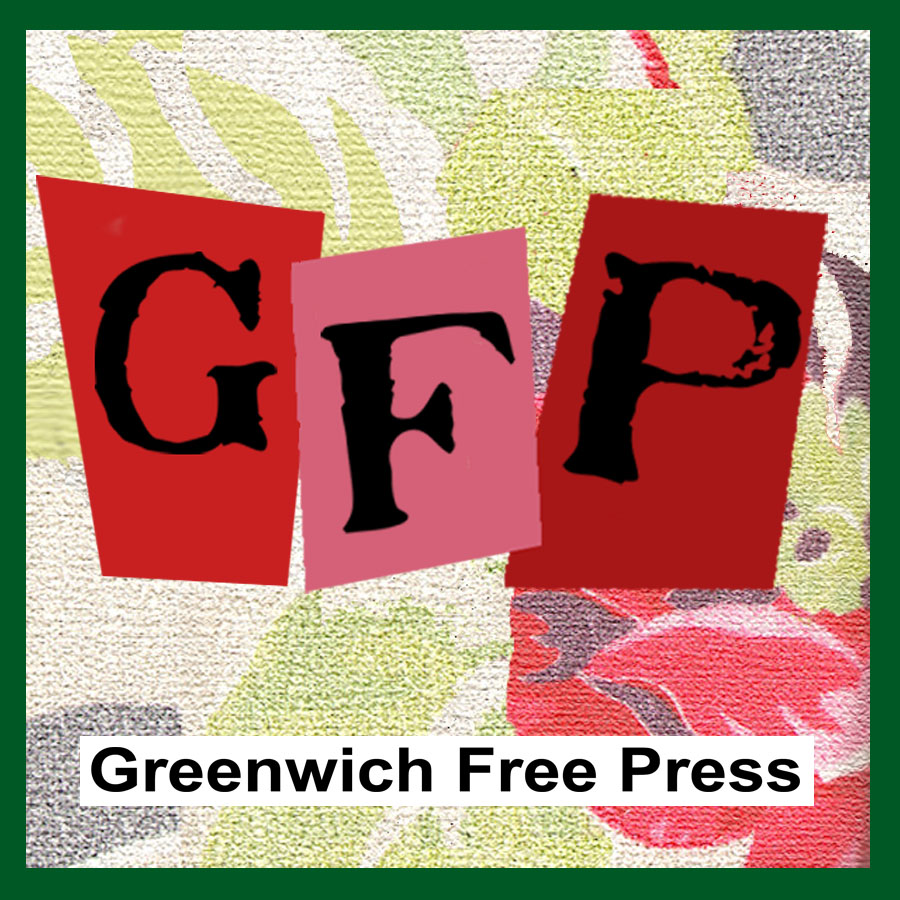 Email news tips to Greenwich Free Press editor [email protected]
Like us on Facebook
Twitter @GWCHFreePress
Subscribe to the daily Greenwich Free Press newsletter.