Standing next to a giant purple purse, First Selectman Peter Tesei read a proclamation announcing October as Domestic Violence Awareness and Prevention Month. "Home should be a place of warmth and unconditional love, tranquility and security and for most of us home and family can indeed be counted among our greatest blessings," Tesei said in the proclamation.
Police Chief James Heavey and Fire Chief Peter Siecienski also took part in the ceremony and pledged their support to YWCA Greenwich Domestic Abuse Services.
The purse, built by YWCA Greenwich, was designed to raise awareness about domestic violence, which, according to Greenwich police records, is the most reported violent crime in Greenwich. YWCA Greenwich is the only state designated and accredited provider of domestic abuse services in Greenwich, with staff who are licensed to provide a variety of victim services.
"Domestic violence doesn't discriminate," said Mary Lee A. Kiernan, President and CEO, YWCA Greenwich. "It affects people of all races, genders, religions and income levels, even in Greenwich."
---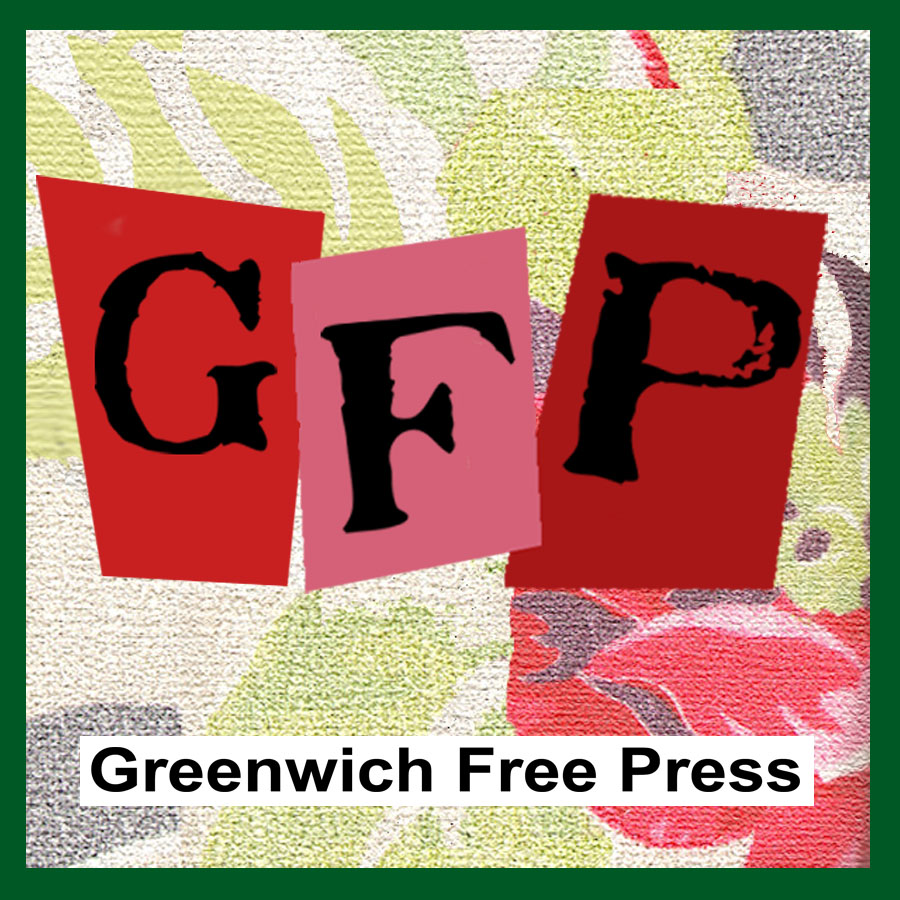 Subscribe to the daily Greenwich Free Press newsletter.
---
The purple purse is a metaphor for women's power and purple is the color of domestic violence. Most people think only of physical abuse when they consider domestic violence. However, according to the Allstate Foundation, financial abuse happens in 99 percent of all domestic violence cases.
YWCA Greenwich is also hosting several events this month at their location at 259 East Putnam Avenue, Greenwich. All events are free and open to the public:
• October 11, 6:30 – 7:30 pm YWCA Greenwich will hold a candlelight vigil to celebrate survivors and honor victims who have lost their lives to domestic violence.
Greenwich High School Coach, John Marinelli, will receive the Purple Ribbon Award for his efforts in raising awareness about teen dating violence and the role of athletes in the community.
A reception will follow in the Gertrude G. White Art Gallery where art created by YWCA Domestic Abuse Services clients will be on display.
• October 16 – 20 is designated by YWCA USA as the national Week Without Violence.
The week, part of a global movement to end violence against women and girls, raises awareness about the increase in statistics of death from domestic abuse when a firearm is in the house. During the week, YWCA Greenwich will host the Silent Witness Project, an art display that represents victims who have lost their lives to domestic violence.
• October 20, 9:30 am – 12:30 pm: YWCA Greenwich will hold a community discussion, DV 101 – Understanding Domestic Violence. YWCA staff will discuss myths and facts about domestic violence, how to recognize warning signs, and how to respond in a safe and productive way. To register, send an email to [email protected]
• October 28, 3:00pm – 4:00pm: the YWCA will host Curiosity Concert, led by renowned pianist, Jenny Lin. The concert is free and open to the public. Donations will be provided to support YWCA Greenwich Domestic Abuse Services. Registration is required.
During the month of October, the Allstate Foundation sponsors the Purple Purse Challenge, an online fundraising event to raise money to support domestic abuse services. YWCA Greenwich is participating in the challenge. The organization that raises the most money will receive a $100,000 grant from the Allstate Foundation.
The purple purse will be traveling around town all month, and the tag provides information about how members of the community can contribute to the purple purse challenge.
Also, Greenwich shops will have purple ribbons and information about domestic violence and how to seek help. To donate to the YWCA Purple Purse Challenge, go to
www.ywcagreenwich.org/purplepurse
For more information about Domestic Violence Awareness Month events and how to register, go to www.ywcagreenwich.org. If you or someone you know is in need of help, call the YWCA hotline at 203-622-0003. All calls are confidential and services are free to anyone who reaches out to YWCA Greenwich Domestic Abuse Services.
See also:
See also:  YWCA Greenwich Shares How to Spot Domestic Violence and 'Cut it Out' during Visit to Hopscotch
In Greenwich, the Number One Most Investigated Violent Crime is Domestic Violence
YNet at GHS Explores What is an Abusive Relationship, What is a Healthy Relationship
YWCA Greenwich is located at 259 East Putnam Ave in Greenwich. (203) 869-6501