For many people who grew up in Greenwich, memories of meals at That Little Italian Restaurant on Mill Street are impossible to forget. In fact, for Geoff Lazlo who grew up in town and graduated from Brunswick, memories of Italian fare at the long running restaurant are fond ones.
"I loved growing up in Greenwich. It's such a beautiful place. It's changed a lot, but it still has a small town feel," he said, acknowledging that sometimes it takes leaving Greenwich to appreciate it.
Gazing out the window of his own restaurant, Mill Street Bar and Table, from the very spot where he ate dinner as a little boy with his family, the entrepreneur and chef said he and his wife, who hails from Stamford, moved to Byram to raise their son with a sense of community they felt was impossible in New York City.
Mill Street Bar and Table, which was a long time in the making, opened last September.
"You can't just open a restaurant in Greenwich. You have to have the New York City restaurant experience first," Lazlo said.
Of his five years working as a sous chef at Gramercy Tavern, he said, "I wanted to learn at the highest level possible. You can't match the level of the restaurants and the training you get."
"Suburban people want a New York City quality dining experience," said Lazlo, who also worked as executive chef at The Whelk in Westport.
"I'm here to stay," Lazlo said, adding that he has a 20 year lease on the restaurant space in Byram. "I love this community."
My goal is to softly educate people about what they're eating without hitting them over the head. My goal is to walk the walk, not talk the talk. – Geoff Lazlo, owner and chef at Mill Street Bar & Table

"I was always eating in college, and then I started really thinking about food," said Lazlo, who majored in psyhchology and philosophy.  For a summer after college, he worked at Fjord Fisheries here in Greenwich. "It just snapped. I realized, I like this, and I wanted to take it to the next level. I enjoy hosting and making guests feel special, but I like being creative and the science of it too."
For now, Lazlo's restaurant is only open for dinner.
In his free hours, he forages for connections in the community, and has met Patti Sechi of Greenwich Community Gardens, and even persuaded the neighbors at St. Paul's Lutheran Church to start a garden in their side yard.
"Farm-to-table is an over used expression, and claims of many restaurants are exaggeration," said Lazlo who drives to Westport once a week to their winter farmers market."
But right here in Greenwich, Lazlo is sourcing mixed microgreens that include arugula, broccoli, kale, cauliflower cabbage and raddish from Abilis in Glenville.
He has also connected with Lisa Beebe, Director of Horticulture at the Garden Education Center (GEC), where volunteers are keeping busy this winter growing pea shoots and sunflower shoots, also known as "sunnies."
The GEC collaboration sprouted last year when Lazlo was encouraged by Cai Pandolfino of Green & Tonic to prepare a "Forager's Feast" for a GEC fundraiser. On her end, Beebe said the Forager's Feast resulted in another fresh idea.
"Cai said she was getting ready for a farm to table event and was ordering microgreens from a Florida company that would send them overnight."
On Friday morning, Beebe said the idea to use the greenhouse at the Garden Education Center to grow edible shoots was a no-brainer. "We tried using bird seed," Beebe laughed. "Disaster – It's just  not clean."
She said that Lazlo pointed her in the direction of Johnny's Selected Seeds for organic, food-grade seeds. "We tasted the result of several seeds and liked Johnny's the best."
In the greenhouse, Beebe said she soaks the seeds for 24 hours. "Then we rinse and let them sit until their little tails come out." From there, the seedlings go into trays of organic soil, which are covered and left in the greenhouse.
On Friday, Beebe delivered three trays to Chef Lazlo fresh for his dinner menu.
"Geoff wants two flats of Sunnies and one flat of pea shoots," Beebe said. "He uses them for everything from sandwiches to garnishes."
With a hint of the familiar sunflower seed, the "sunnies" are tasty on their own, but even better combined with other ingredients.
"I love nature, which inspired the design of the restaurant and how I work," Lazlo said, adding that the gut renovation prolonged the wait for opening day.
"We worked with Storied Boards," Lazlo said running his hand along the reclaimed barn boards that line the walls. He explained that the company documents and reclaims the antique wood by hand, and passes along the stories of the boards to their customers.
In the case of Mill Street Bar & Table, Storied Boards sourced the wood from the 1840s barn that belonged to William Waddell, a merchant trader in North Creek, New York.
When the renovation was complete, Lazlo invited all the crew from Storied Boards to a meal in the restaurant.
"They were each pointing out individual boards that they remembered from the project," he said, adding that the crew were impressed at how boards were bent to follow the curves in the wall.
Maître d' Mayra said she is constantly impressed by the way Chef Lazlo pairs ingredients for what she described as the perfect little pop in your mouth.
"He matches beets with Bayley Hazen blue cheese," she said pointing to the Caramelle Pasta dish on the menu. Caramelle is a filled pasta that shares its name with a type of candy preparation. "And the fried oysters with kimchi," she said, noting the thin crust flatbread with oyster aioli and shredded cabbage a bit further down the menu.
Lazlo, who worked at Danny Meyer's Gramercy Tavern, before the move back to Greenwich, said Meyer's book Setting the Table was inspirational.  "The only way my guests can have a great experience is if I foster a community here first," he said adding, "The heart and soul of the restaurant are the people who work here."

Lazlo said he embraced Meyer's philosophy on interacting with employees, and is a firm believer of putting employees first. Of her experience at Gramercy Tavern, Lazlo also recalled the thrill of the restaurant winning two James Beard awards.
Mill Street Bar & Table is located at 230 Mill Street in Byram.
Reservations: (203) 813-3323.
Dinner Hours: Thursday to Saturday 5:00 pm-11:00pm. Tuesday and Wednesday 5-10.
The Garden Education Center is located at 130 Bible Street in Cos Cob.
---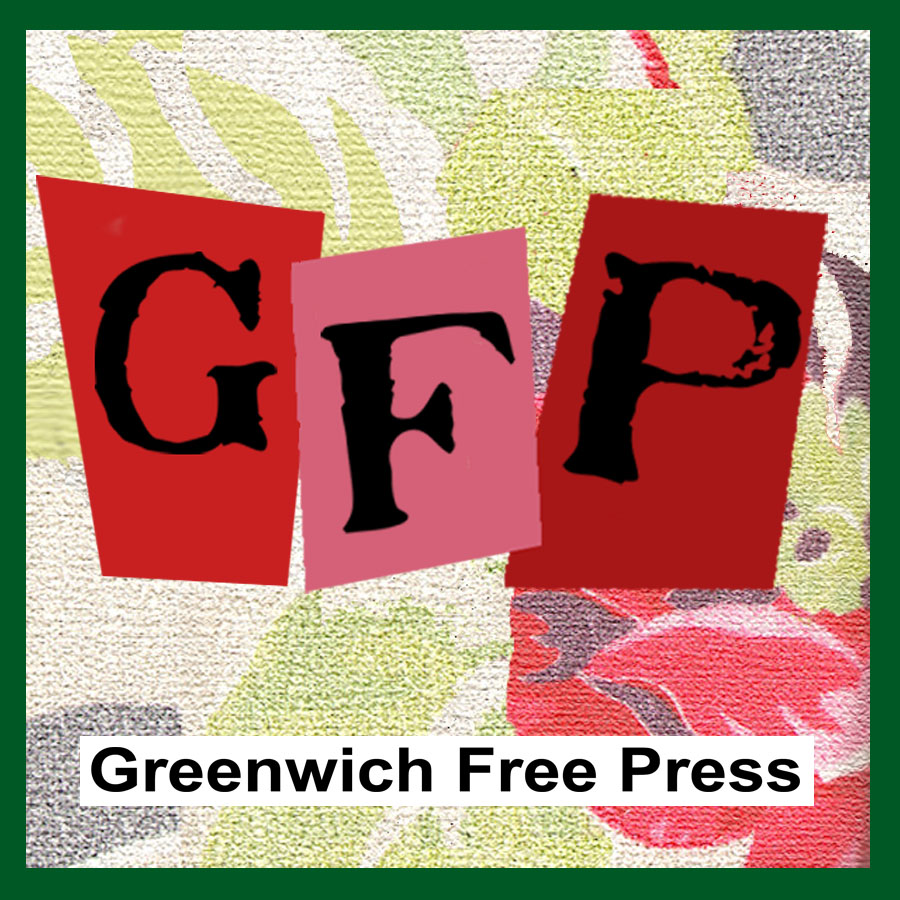 Email news tips to Greenwich Free Press editor [email protected]
Like us on Facebook
Twitter @GWCHFreePress