Temple Sholom held its annual  Party Planning Showcase on Sunday. The free event was a great way for people planning events to meet DJ's, photographers, florists and caterers.
The showcase included Marilyn Roos Photography, who offers exceptional photography services. Roos, who has a natural eye for her craft, makes a connection with her subjects, establishing a comfort level prior to any shoot. She gets familiar with clients before capturing them in-the-moment, which may take place at a  Bar Mitzvah or Bat Mitzvah, wedding, or family portrait sitting.
Debbie Rosmarin from Boppers said the full service entertainment company has been in business for over 30 years.
"We do everything from music entertainment, to games, to furniture, to lighting, emcees and DJ's," she said. "We do a lot of corporate events, Bar Mitzvahs and Bat Mitzvahs, Sweet 16s, weddings and birthday parties."
Rosmarin said Boppers' inflatables are very popular in Greenwich, including the mechanical bull.
"In the summer we do a lot of camps 'wacky water days.' We have hundreds of items online," she said, adding that it is not necessary to spend a lot of money to transform a venue because clever uplighting goes a long way toward that end.
"We deliver what the clients wishes. There are no do overs when you do a party."
Judith Kaplan and Lisa Berman from Bites, Sweets 'N Treats shared examples of their specialty cakes, candies and cupcakes, which are popular for Bar Mitzvahs, Bat Mitzvahs, weddings, birthdays and corporate events.
"Desserts, candy buffets, edible party favors….we do anything with food," Kaplan said, adding that her company has an edible printer.  The way it works is the customer emails a JPG and Bites, Sweets 'N Treats puts it on a cookie or a cake. "We work with a lot of different frostings and flavors."
The candy buffet is a favorite, offering a wide assortment of flavors, colors, and styles. Kaplan and Berman cater parties for all ages. They also make custom custom cakes for any special occasion. Check out the Bites, Sweets 'N Treats Facebook page to see photos of their creations.
At Counter Point Graphics, Marci Durnell helps clients design artwork to apply to items including invitations, table cards, stickers, banners, party decor, sports bags, and signing boards. "I do full event party props and decor," Durnell said. "I develop a logo design and figure how far out you want to go with it. If it can be printed, then it is a Counter Point item."
The showcase also included a Mitzvah Project Fair that included CCI, Neighbor to Neighbor and Adopt a Dog.
At Adopt A Dog, youth volunteers 12 years or older can organize a donation drive, a community service project such as a car wash, tag sale, toy drive, bake sale or wish list collection. It's also possible to collect donations from family and friends to support a dog at the shelter. Another way to volunteer is to bring a favorite book to Adopt a Dog and read to the dogs. It's also possible to help out at Adopt A Dog's offsite events and spread awareness of the organization.
Jennifer Miller, senior event sales manager at the Hyatt Regency Greenwich said the Hyatt is set to celebrate its 32nd year this spring, when, coincidentally they will host Adopt A Dog's major fundraiser.
The hotel is located on the former 22 acre site of Condé Nast, and, where where there once was a massive printing press, the Hyatt boasts a massive skylit atrium.
"We have space for everything from the intimate gathering of 25 to gatherings of 1,200," Miller said. "We host everything from intimate social events to corporate events and galas."
Miller said that beginning at the end of April, the seasonal 4,500 sq ft sun court pavilion is available for events.
The Hyatt Regency is located at 1800 East Putnam Ave in Old Greenwich.
Other participants in the showcase on Sunday included Garelick & Herbs, G.O. Kosher Inc, Adam Craig Music, Hal Prince Music & Entertainment, Jimmy Dee Entertainment, Talon Athletics Inc, Liz Kaye Fleishman Event Planning and Design, NY Party Details, Fani Flowers, House of Flowers, Minuteman Press, Out of the Box NY, Corbinstyle LLC, H & H Photogrpahers, Life the Place to Be, Stamford Marriott Hotel & Spa, and Stepping Stones Museum for Children.
---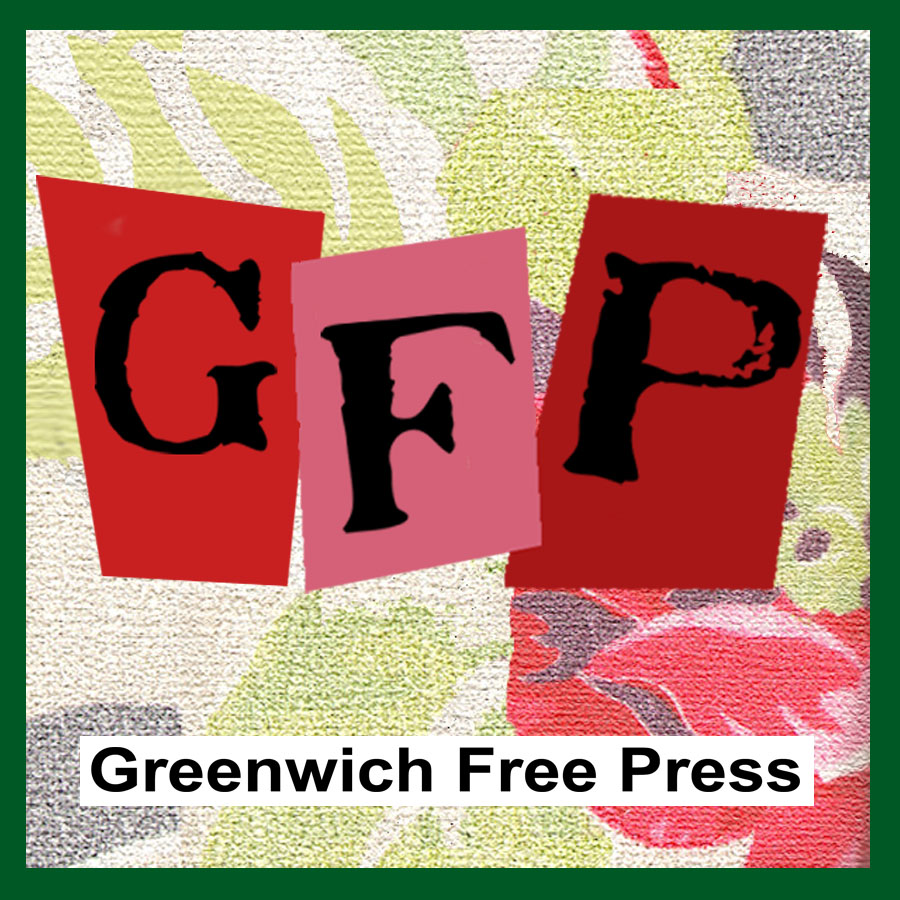 Email news tips to Greenwich Free Press editor [email protected]
Like us on Facebook
Twitter @GWCHFreePress