By Leslie Yager
Heads up! Step inside the Bruce Museum and don't forget to look up. The resident bird who descends from skylight remains in his place, but the foyer has been transformed around him.
Artist Lin Yan used white and gray sheets of paper for an installation in the lobby rotunda and skylight, extending the "Tales of Two Cities: New York and Beijing" exhibit all the way to the museum's entrance.
Throughout the exhibit, complimentary artworks by New York-based artists are paired with those of Beijing-based artists. The exhibit, curated by Pan Qing, Michelle Y. Loh and Sarah McNaughton, is an experiment in blurred outlines and crossed stories.
Artists were matched based on their artistic processes and issues related to their urban environments.
Interim director of marketing and communications, Karen Schwarz said that Loh and McNaughton, who live in New York City paired artists together, not to create collaborative pieces, but to pair pieces with the same feel.
Alois Kronschlaeger, an Austrian who is New York City-based asked the museum staff to provide a black gravel base for his installation. He also requested the space be painted black. Kronschlaeger, whose site-specific installations and sculptures utilizes the simplest of materials.
"Biomorphic in shape, my architectural interventions penetrate multiple planes on a monumental scale." – Alois Kronschlaeger
Kronschlaeger assembled his installation in the museum after having created the individual boxes out of tiny painted sticks.
Paired with Kronschlaeger is Lin Yan whose artwork is formed from handmade paper and ink.
"In the absence of brush painting, Chinese ink and paper possess their own cultural vibrancy and history," said Yan in a statement.
Both Kronschlaeger and Yan take familiar materials from their respective environments, with the goal of altering the viewer's sense of space and time.
Although they worked independently prior to the exhibition, the pair found kinship in their aesthetics.
"Borrowing from the innate power of these materials within my work, I continue to discover my own condition to alleviate the restlessness and uncertainty of reality and convey beauty, strength, hope, and resilience against the nostalgia for things lost or destroyed." – Beijing-based artist, Lin Yan
Another pairing is Michelle Fornabai and Qin Feng.  One of Fornabai's artworks features a series of large mirrors attached both to the ceiling and floor.
According to Schwarz, Fornabai was inspired by the old concept of digging a hole to China. Visitors are encouraged to gaze up into the mirrors which are arranged to convey a feeling that China is below the art installation.
Many of the works from the Beijing-based artists convey a sense of a super crowded, super noisy and super polluted environment. Li Taihuan's oil on canvas features images obscured by what appears to be pollution. It's possible to make out two cars that have crashed on one tile, and bicycle riders pedaling through smog wearing face masks.
Visitors must pass by the pieces to view Simon Lee's Lenticular artworks. Multiple images can be viewed on the surface of the artwork, depending on the angle.  Schwarz said the artwork of Lee, who is also a film maker, was paired with those of Chen Shaoxiong because they both possess "a moving-image genre."
Tales of Two Cities: New York and Beijing is supported by Century Way Enterprise Ltd., The Charles M and Deborah G Royce Exhibition Fund and a Committee of Honor, co-chaired by Mamie Lee and Susan Lynch.
Visitors are encouraged to bring along their cell phones because the exhibition, like many others at the Bruce Museum, is accompanied by a cell phone audio tour guide program. "Guide by Cell," which is underwritten by Nat and Lucy Day. Easy-to-follow instructions are available at the admissions desk.
Tales of Two Cities: New York and Beijing runs through August 31st.
The Bruce Museum is located at one Museum Drive in Greenwich. Tel (203) 869-0376
_____________________________________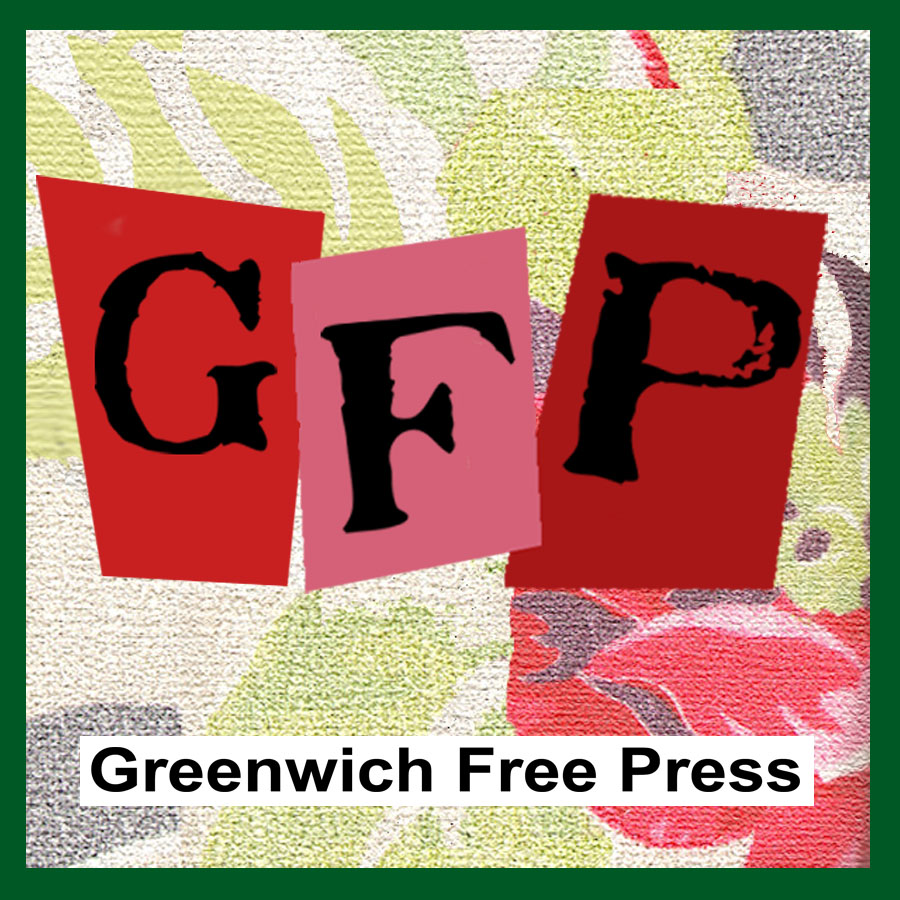 Email news tips to Greenwich Free Press editor [email protected]
Like us on Facebook
Twitter @GWCHFreePress