After the snow has cleared, this Thursday evening, March 16 from 6-8pm, Connecticut artist James Grashow's genius will be on display with a cocktail, reception for this exciting opening. Come join us!
Grashow's extraordinary corrugated board sculptures, along with his intricate woodcut prints, are to be featured in a solo show at Flinn Gallery (second floor, Greenwich Library.)
Corrugated World: The Art of James Grashow, will be on exhibit from March 16 – April 26, and provides us with a rare glimpse into the creative mind of an artist.
Corrugated World will include Grashow's well-known corrugated series of cavorting monkeys, colorful fish, "Houseplants" with miniature houses nestled amid flower petals, and exquisitely- feathered, life-sized "Cardbirds." A number of his masterful woodcut prints, powerfully graphic and highly detailed, will also be displayed. The artist, who has worked as an illustrator for newspapers and magazines including the New York Times, illustrated album covers for high-profile musical groups including Jethro Tull, Yardbirds, Ramsey Lewis Trio, and The Chieftains.
"I am convinced there is a link between corrugated board and creativity," says Grashow. He in the fifth decade of his exceptional career.
He adds, "beneath the beauty of these pieces, the materials from which they are created make a poignant statement."
Flinn Gallery is supported by the Friends of Greenwich Library and this exhibit was sponsored by Citarella.
The exhibit was curated by Margot Clark-Junkins and Karen Sheer. Admission to the gallery is free and events are open to the public.
Flinn Gallery is open Monday through Saturday, 10am – 5pm, until 8pm on Thursdays, and from 1-5pm only on Sundays. Flinn Gallery is located on the 2nd floor of Greenwich Library, 101 W. Putnam Avenue, Greenwich CT 06830; www.flinngallery.com.
EVENTS
Thurs. March 16
Opening Reception for Corrugated World: The Art of James Grashow, Flinn Gallery, 6-8pm.
Fri. March 24
Friends Friday Film & Art "Double Feature"
Documentary film screening of Cardboard Bernini followed by Q&A with Artist James Grashow, Cole Auditorium,  8:00pm. Extended gallery hours prior to film, Flinn Gallery, 5-7:45 pm- with the artist.
Thurs. April 6 
Public Talk Coffee with the Curators, Flinn Gallery, 11:00 am – 12:00 pm.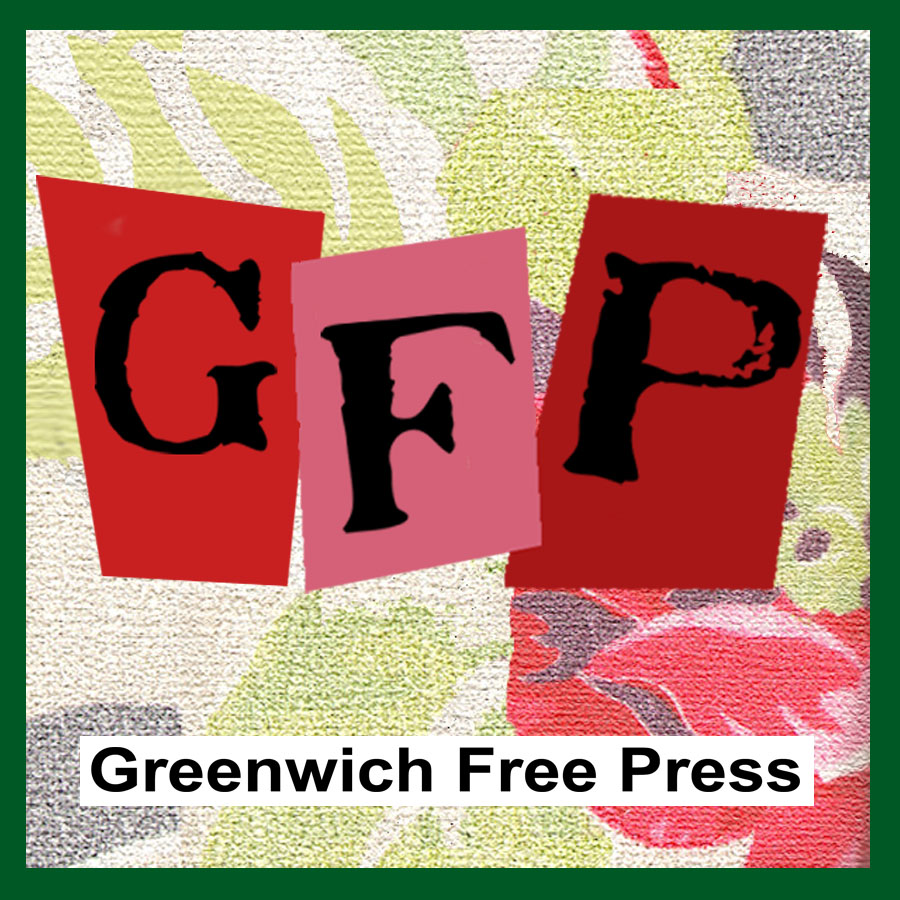 Email news tips to Greenwich Free Press editor [email protected]
Like us on Facebook
Subscribe to the daily Greenwich Free Pressnewsletter.