Flash animated video pieces, multilayered paintings, neo-constructivist sculptures, multi-media artwork; there is much to admire as four artists use their personal control to craft vivid works.
The Flinn Gallery's latest exhibit, I've Lost Control Again, examines control – the emerging artist's reaction to making sense of the world.
In the wonderful, absorbing show, which runs through November 30, artists produce works that prove their place, and earn our attention by compelling us at the level of sight, presence, and thought.
At the opening event Thursday, Oct 27, the gallery was filled with an eclectic group of people coming together, chatting with the artists, while enjoying a close-up view of its dramatic images.
"When the Flinn Gallery started working on I've Lost Control Again, the artists were put together for purely visual purposes," said Curator, Tracy McKenna.  "Their work compliments each other. There's a strong attention to line and to the artist's craft.
"As I researched this group further, it became apparent that they were all working around issues of control in one way or another – at an especially tense time, with an historic election on our doorstep, an exhibit exploring issues of control in contemporary life and art practices," McKenna said.
Employing Einstein's concept of relative time, Johnny Adimando shows his multi-media artwork layered with prints drawn from his extensive archive of images, both found and self-created. For the Flinn Gallery, Adimando has created a site-specific installation, as he embarked on gracing the back wall with stencil imagery for his Night Carriers series. Adminado's deft combination of materials and motifs, including screen prints, digital imagery, image transfers, and cut paper and board, come together evoke dream-like, other-worldly, and futuristic spaces where anything is possible.
He has developed artistic practice that is defined by a focus on intense detail, technical proficiency, and the harmonious mixture of various mediums. Adminado is currently part-time faculty in the departments of Painting and Printmaking at the Rhode Island School of Design.
The neo-constructivist sculptures of Ian James Carr are made from what the artist calls real-world materials: "the steel comes from the same mill as the steel in our skyscrapers, the wood comes from the carpenters' supplier, the paint formulated to withstand heat, cold, and rain." He begins without a specific plan, letting the materials control and direct the finished form.
He studied at the distinguished Gerrit Rietveld Academie, Amsterdam, and recently works in his new studio in Middletown, CT. His aesthetic pays homage to collected ideas about forms of architecture, design, and materials, being influenced by the 1800's Russian constructivist tradition. Purposely limiting the our view, Carr is exploring leaning these sculptures.
Geoffrey Detrani's multi-layered paintings explore a hypothetical intersection between the natural world and the built environment. His drawings "read like paintings," he expresses, graphite on paper – 10 to 12 layers are glued and glossed on canvas. Explosive forms come from a sense of nature, botanical foliage mingled with beams of color.
"My pictures suggest landscapes captured in a state of flux, landscapes on the cusp or in the throes of explosive generation or devolution, they are geographies of entropy and zero-sum gain."
Berlin-based Sebastian Biskup examines both the saturation of our airwaves by large, national brands and the physical lack of control in his process. In Biskup's video work he develops a unique visual language in which a flood of commercial images are manipulated to an abstraction and reduction. He concentrates his flash-animated video pieces on television advertisements run during live events.
Biskup seeks to reveal the elements that determine our viewing habits, as well the relationships between them. Biskup states, "because my work is based on a calculated loss of control, I develop a formal plan, an algorithm I feed with data, which I let take its course.
---
I've Lost Control Again has been curated by Tracy McKenna.
The Flinn Gallery, sponsored by the Friends of the Greenwich Library, is located on the second floor of the library's main branch at 101 West Putnam Avenue in Greenwich.
Special events include an Artist Talk on Sunday, November 6 at 2:00pm.
The exhibit runs through November 30.
The gallery is open daily Monday to Saturday 10-5, Thursday until 8, and Sunday 1-5. For more information, please call the gallery: 203.622.7947 www.flinngallery.com
---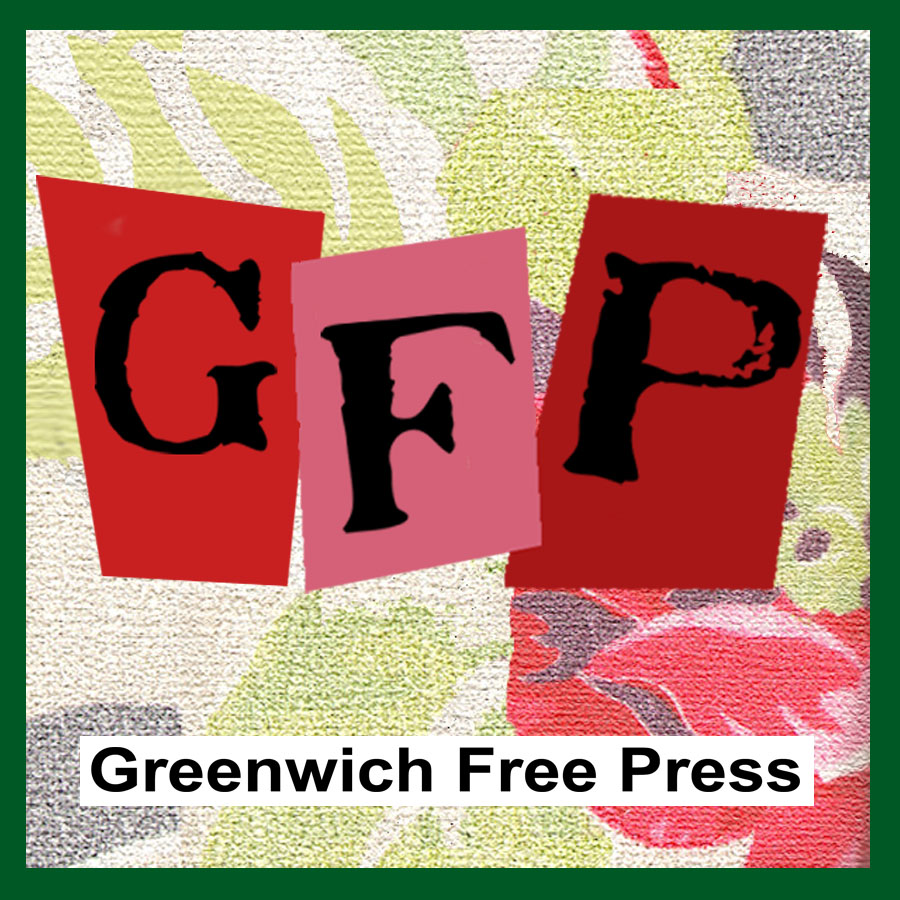 Email news tips to Greenwich Free Press editor [email protected]
Like us on Facebook
Subscribe to the daily Greenwich Free Press newsletter.